Northern Irish Charollais breeders witnessed a fantastic end to female sales for this year with another record broken this time at the Tullyear Production Sale with the guest consignment of ewe lambs from the Springhill flock of Graham Foster achieving a top of 8100gns.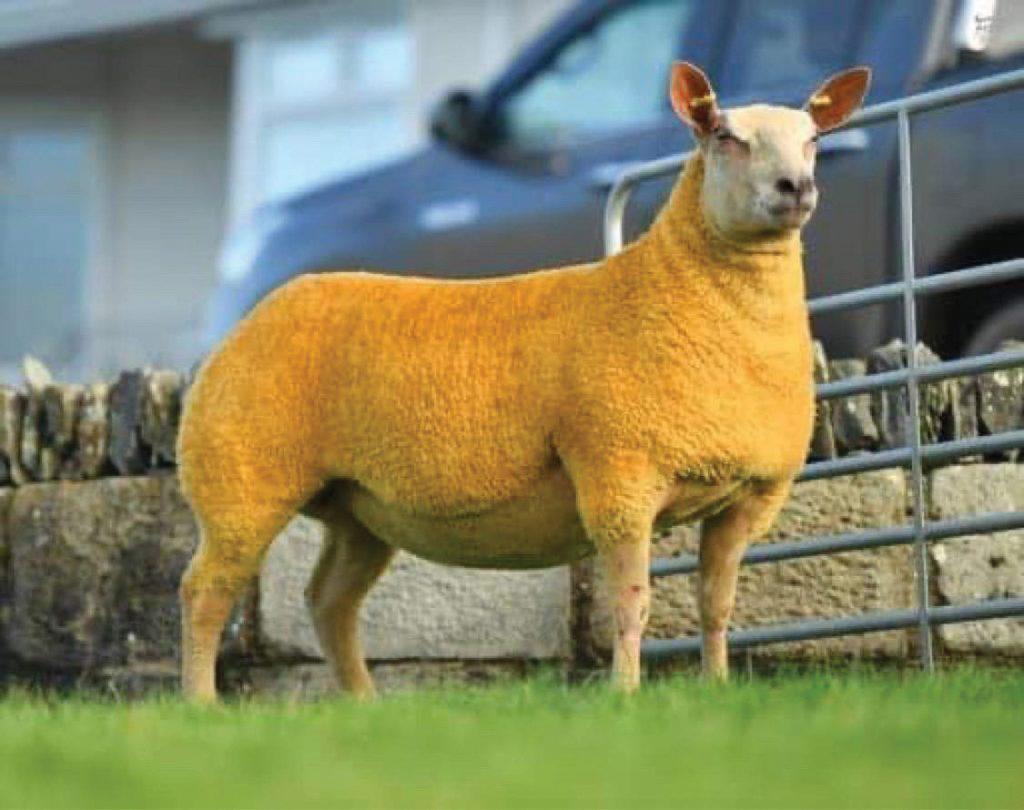 Sale leader was lot 100, Springhill What A Beauty, an ET daughter of Springhill Vodka selling to the Boyo flock of David Roberts, Shropshire, setting a new breed record for a ewe Lamb. 
Lot 101, an ET sister to the last then sold to Raymond Douglas, Monaghan for 1800gns, while lot 104, another ET sister sold to the Shanaghoon flock of James Walsh, Cork, for 3600gns.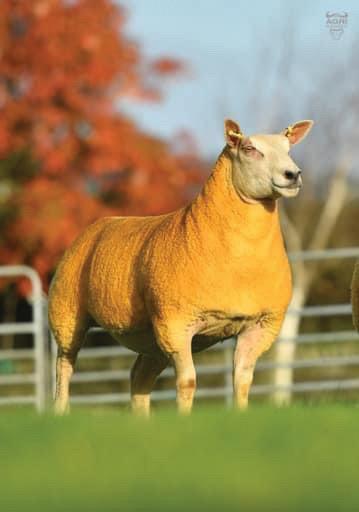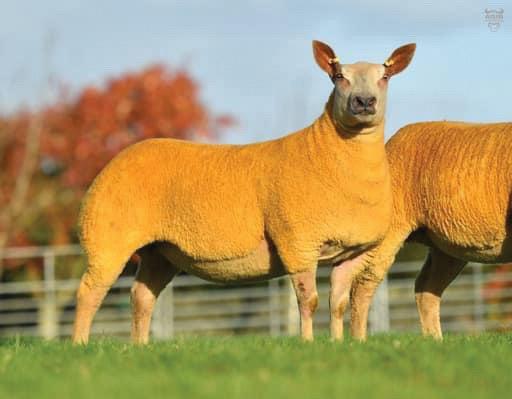 Lot 46, a Springhill Viper daughter sold to Donegal for 1700gns, while another two Vodka daughters, lot 47, sold to Simon Hunter, Yorkshire, for 1500gns and to David Cromie, Rathfriland for 1400gns. Some 14 ewe lambs averaged 1687gns. 
The current trend of on-line bidding proved very successful with 46 sheep being exported to UK and Southern Ireland.
The Dalby Tarquin daughters in the Tullyear pens caught the eye of several breeders with Tullyear Viola, lot 24, being the favourite selling at 3800gns to the Martin Family Enniskillen.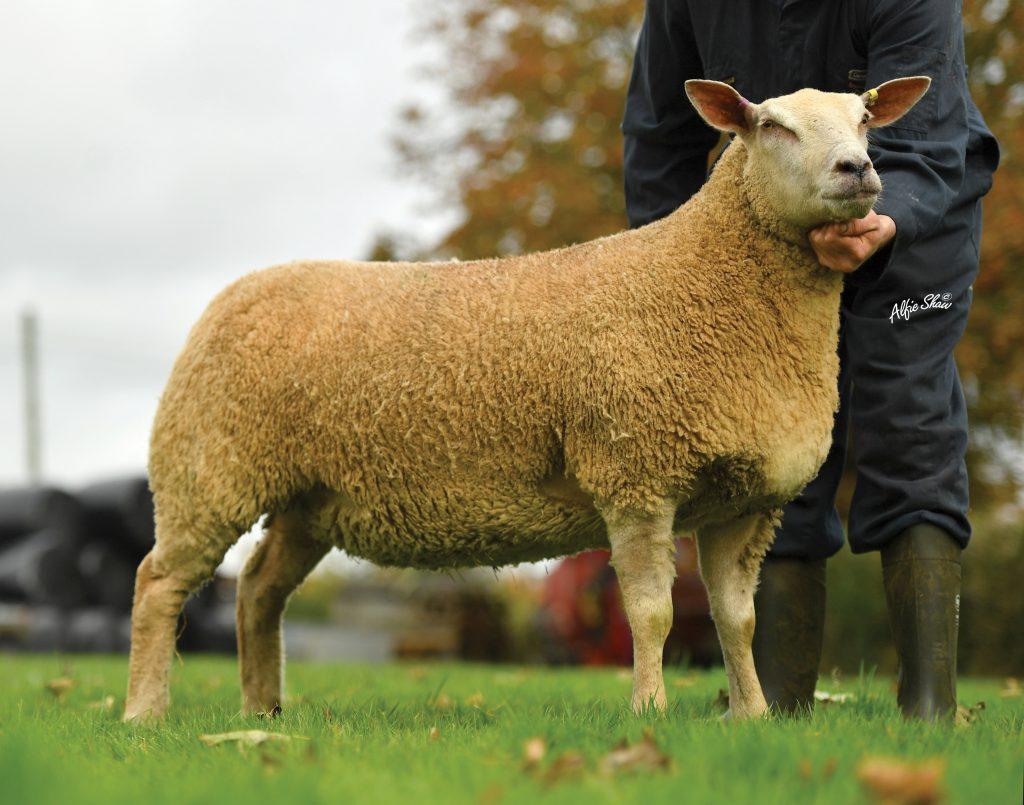 Top Price of the Loanhead Topgun daughters was lot 36, a big powerful ewe selling to Richard and Harry Powell for 2000gns. Meanwhile, lot 20, a smart Dalby Tarquin daughter was knocked down to Jim and Joseph Quail for 1550gns.
Lot 44 was the choice of Cork breeder, Eddie Buckley, purchasing this flashy Topgun daughter for 1500gns. Meanwhile, another Topgun daughter, lot 72, sold to J Foster for 1350gns.
Thomas McCormack, Strokestown, went to 1340gns to purchase lot 99, a Loanhead Topgun daughter with great maternal bloodlines and 1080gns for a Dalby Tarquin daughter.
Then Armagh breeder Glenn Baird paid out 1200gns for a big powerful Topgun daughter in-lamb to Logie Durno Van The man.
A big thank you must then go to Richard Powell of the Iskeymeadow flock who purchased lot 88, Tullyear Valentine, money from which is going to Children's Heartbeat Trust.
The flock's stock ram Loanhead Topgun generated a lot of interest on the day selling for 2050gns to a consortium of Southern Breeders.