Despite a disrupted show season due to Covid-19 restrictions, South West breeders were fortunate to host their feature show, which for 2021 took place at the Devon County Show.
A strong show of Charollais sheep were brought out in front of judge John Andrew of the Rowanston flock based at Maybole, Ayrshire and he found his champion in Cullompton-based Michael and Melanie Alford's shearling ram, Foxhill Vermin 20WXY00606.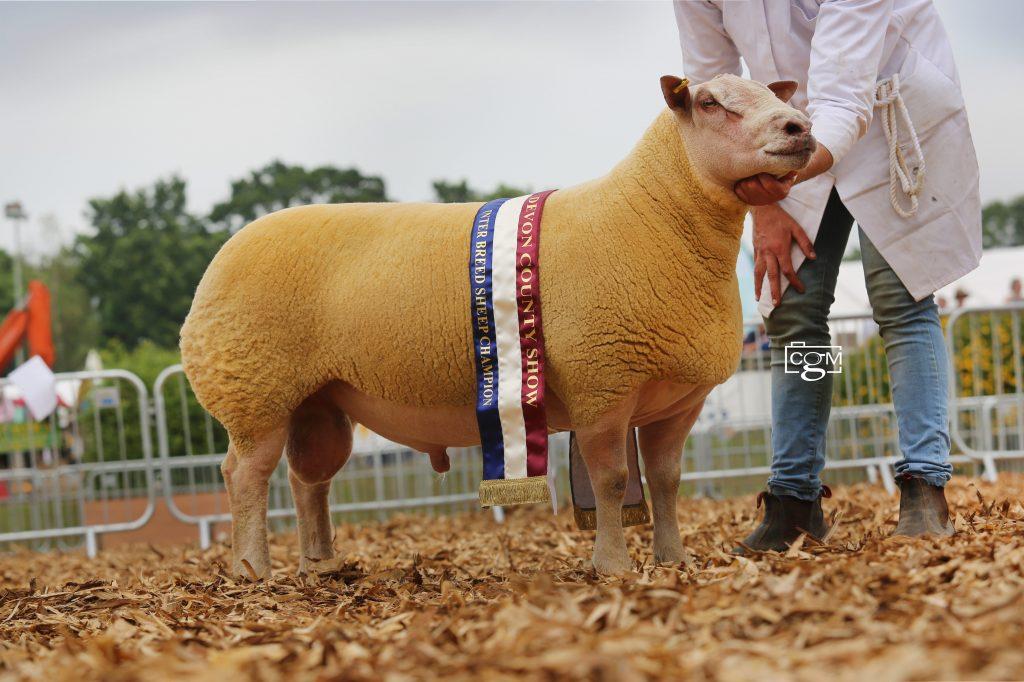 This Loanhead Triathlon son is out of a homebred Logie Durno Olympian daughter and was described by the breed judge as having fantastic carcass attributes. He went one step further that day by taking the interbreed championship under Henry Derryman.
Also celebrating a fantastic show having picked up four class wins was Gerald Burroughs of the Sheldon flock based at Honiton, Devon. Having won the ewe lamb class with 21XNR01153, a daughter of Foulrice Uzziah out of a homebred ewe by Eastbach Laser, he then went on to be female and reserve breed champion.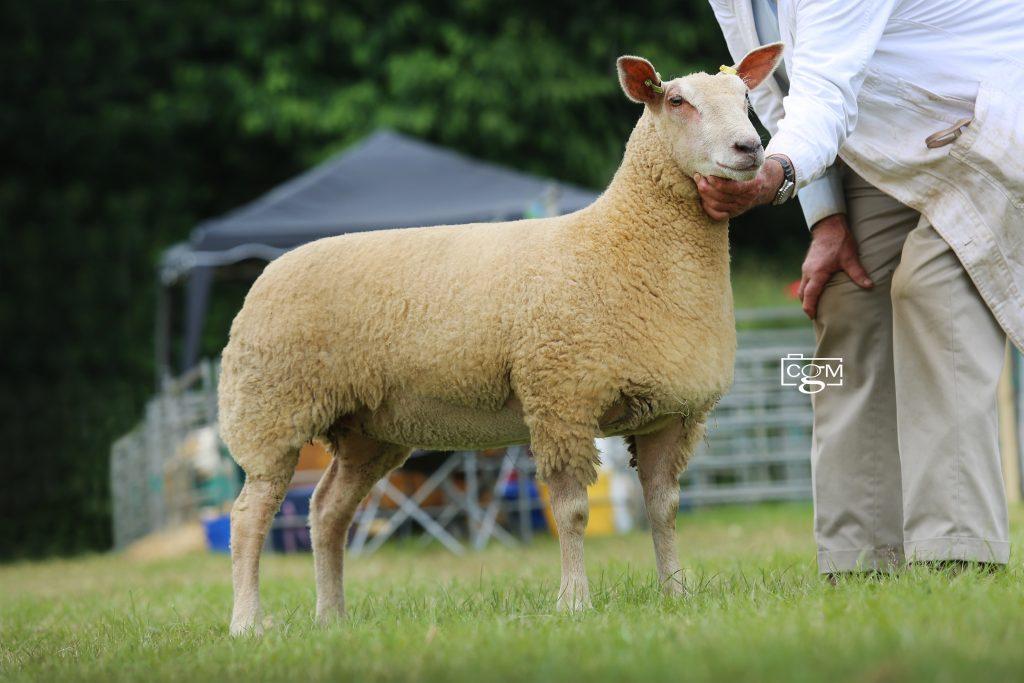 Adding to the Sheldon flock rosette collection was the first prize aged ram, Rhaeadr Ugene. This 2019-born ram is by Ballyhibben Soft Touch and is out of a Rhaeadr bred ewe by Wernfawr Neo. Loosebeare Tornado was behind the breeding of the winning ram lamb and winner of the shearling ewe class. A half share in Tornado was bought privately from the Quick family and has bree successfully for the Sheldon flock.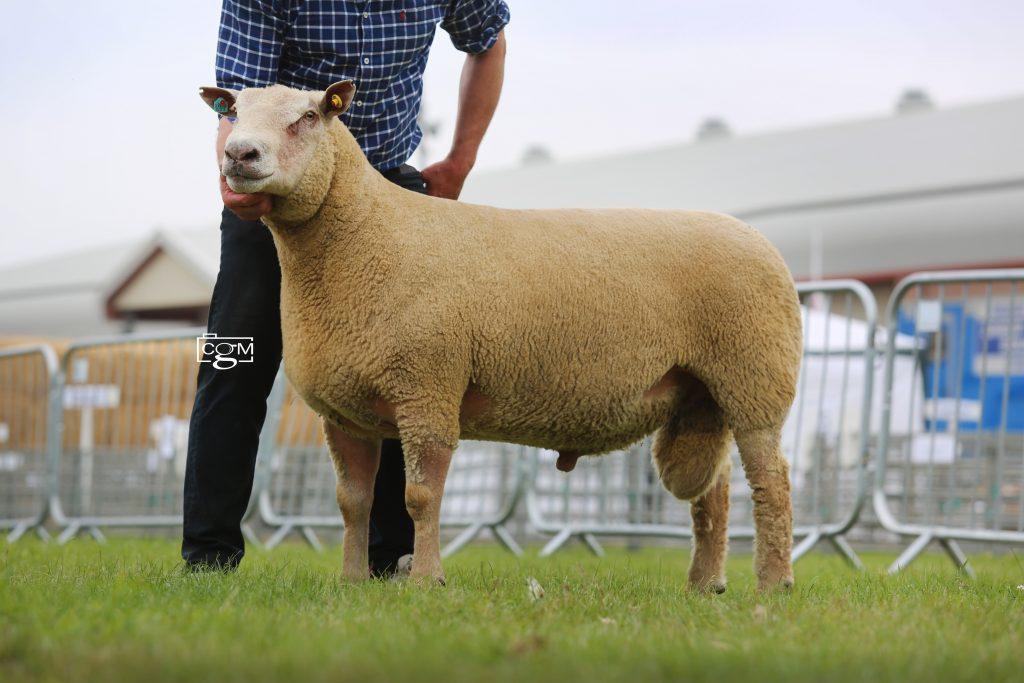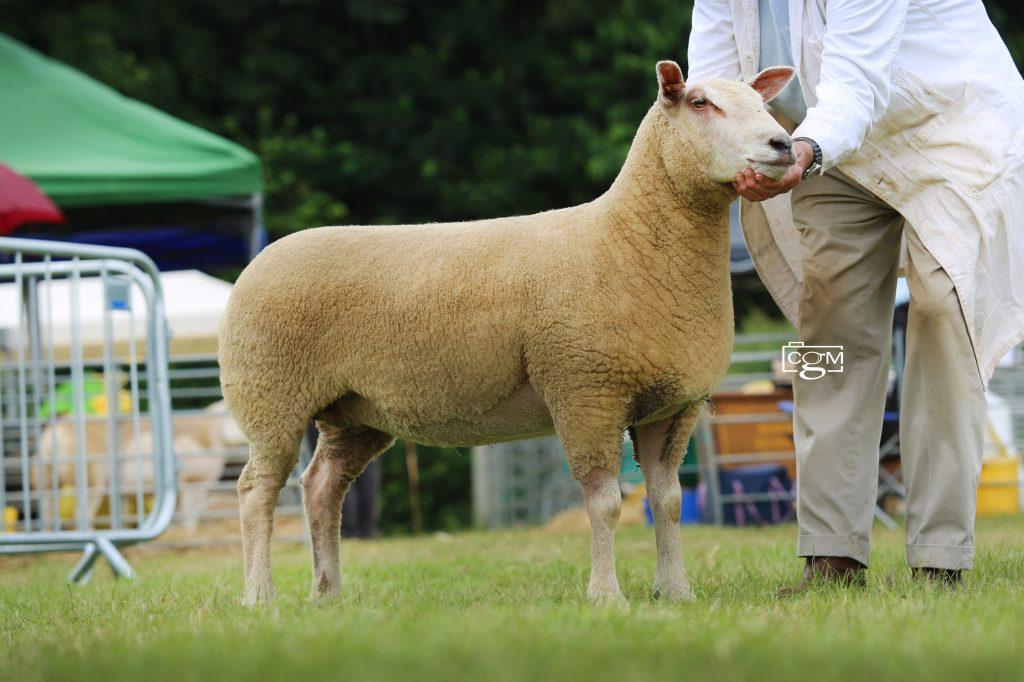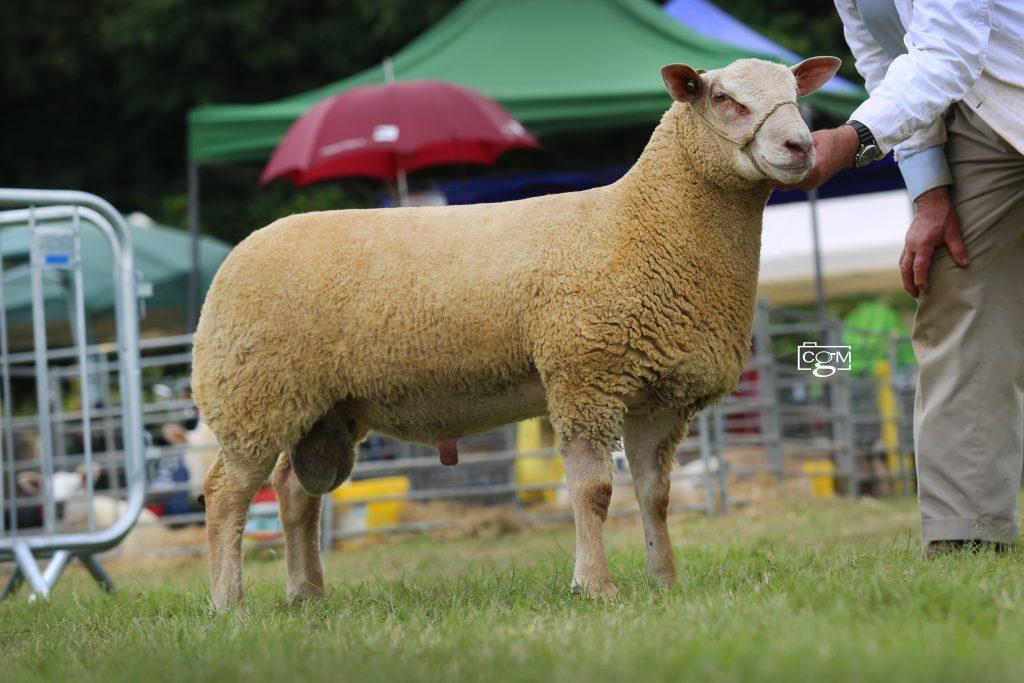 Winning the ewe class was Gogwell 18NF04724 from Robert and Pauline Hopper. This one is by Knockin Post Knocker and out of a ewe by a Knighton-bred tup.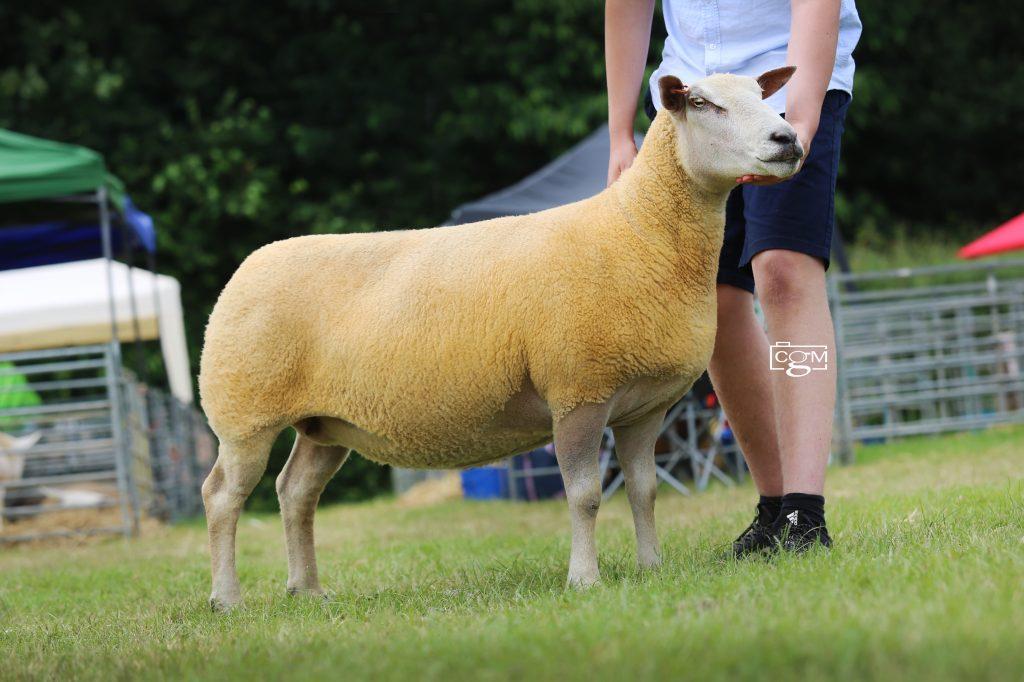 SHOW RESULTS
RAM
1st Mr G Burrough – 19XXK02052 – Rhaeadr Ugene
2nd Mr R Hopper – 18NF04770 – Gogwell Top Gun
3rd Mr T Nancekivell – 17WGN03157 – Robleston Styler
SHEARLING RAM
1st M and M Alford – 20WXY00606 – OVERALL CHAMPION AND MALE CHAMP
2nd Mr E J Simmons and Miss K Esler – 20WNC32142 – Loanhead Valegro
3rd Mr G Burrough – 20XNR01098
RAM LAMB
1st Mr G Burrough – 21XNR01133
2nd Mr R Hopper – 21NF07134
3rd Mr R Hopper – 21NF07101
EWE
1st Mr R Hopper – 18NF04724
2nd Mr G Burrough – 18XNR00961
3rd Mr T Nancekivell – 19WWZ03172
SHEARLING EWE
1st Mr G Burrough – 20XNR01086
2nd Mr T Nancekivell – 20WWZ03994
3rd Mr J Harding
EWE LAMB
1st Mr G Burrough – 21XNR01153 – RESERVE CHAMPION AND FEMALE CHAMP
2nd Mr E J Simmons and Miss K Esler – 21VBR01074
3rd Mr E J Simmons and Miss K Esler – 21VBR01076