Charollais breeders set the bar high for the 2021 tup sales season when the breed's Premier Sale, Worcester saw a 17,000gns top call, a trio of five figure sales and a new record ram lamb average.
Setting the sale alight at 17,000gns was Foxhill Charollais Walkabout from the Alford family, Cullompton, Devon, with this son of last year's 4600gns purchase Thackwood U Corker being out of a dam by Carthorpe Grand Duke which has previously bred lambs to 2500gns.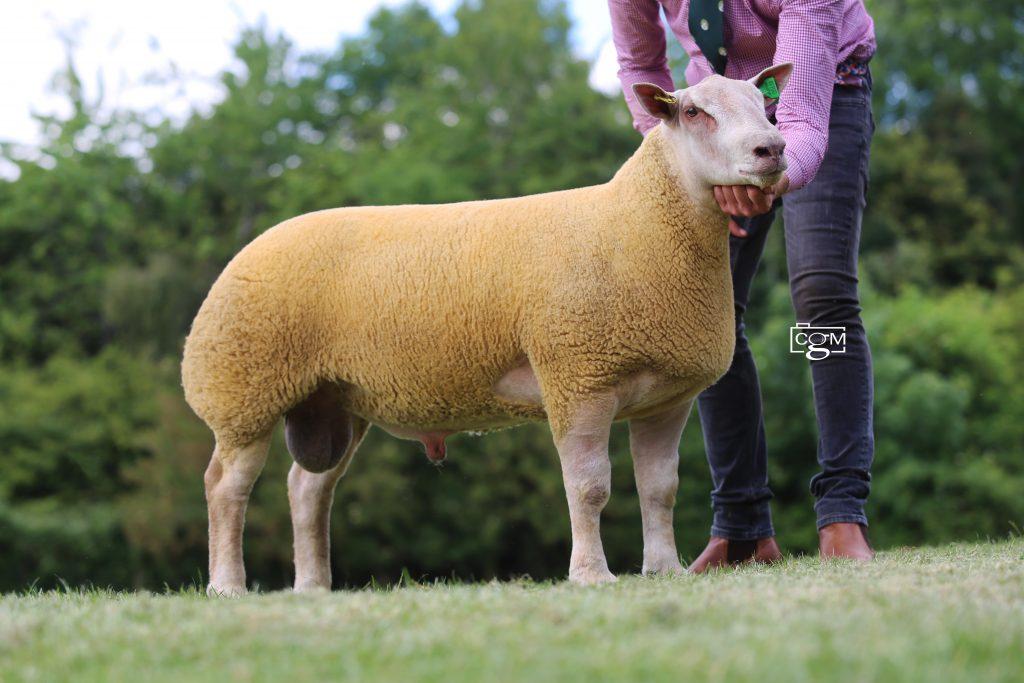 A mid-December-born twin lamb, this one was subject to a frenzied bidding war, eventually falling to the Ingram family, Aberdeenshire, for their Logie Durno and Loanhead flocks.
Second top call at 15,000gns came from a quartet of breeders when buying Cavick What A Boy from Mitchell Britten and Elizabeth Barber. Sired by a Loanhead tup and out of a homebred dam by Loanhead Midas Touch, he sold with an index of 325 and was the pick of Messrs Probert, Worcester, Jeremy Price, Staunton on Wye, T H Roberts, Ruthin and Esmor Evans, Mold.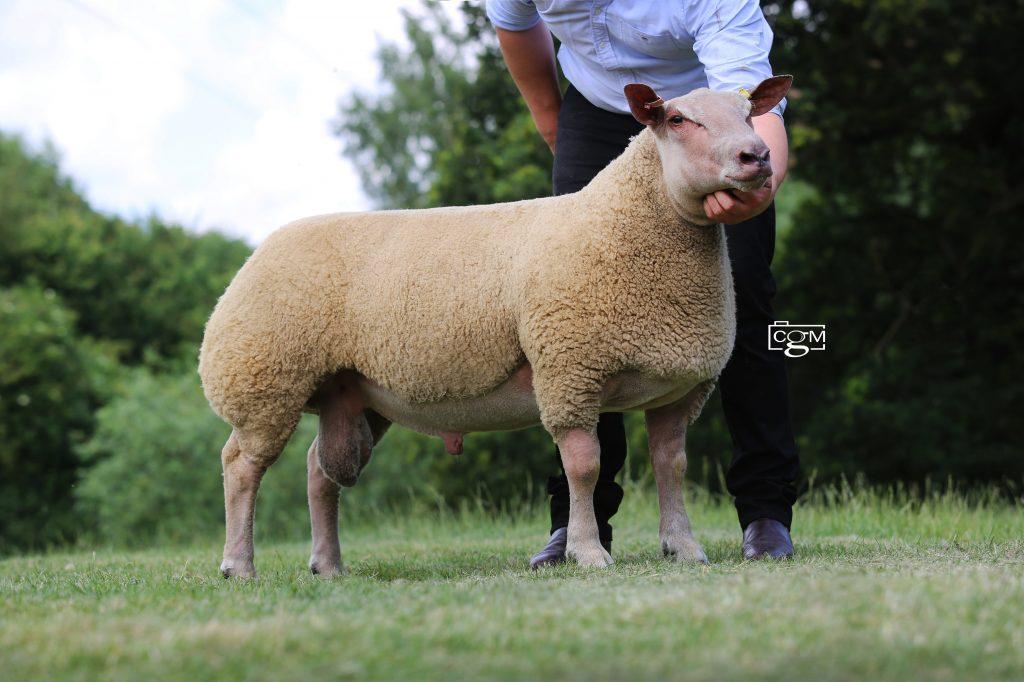 The Ingram family then recouped some of their outlay when taking 10,000gns for Loanhead Washington from Gregor and Bruce's flock. This one is by the 16,000gns Foxhill Charollais Va Va Voom and out of a dam by Rhaeadr Orlando. He sold to Arwyn Thomas, Whitland.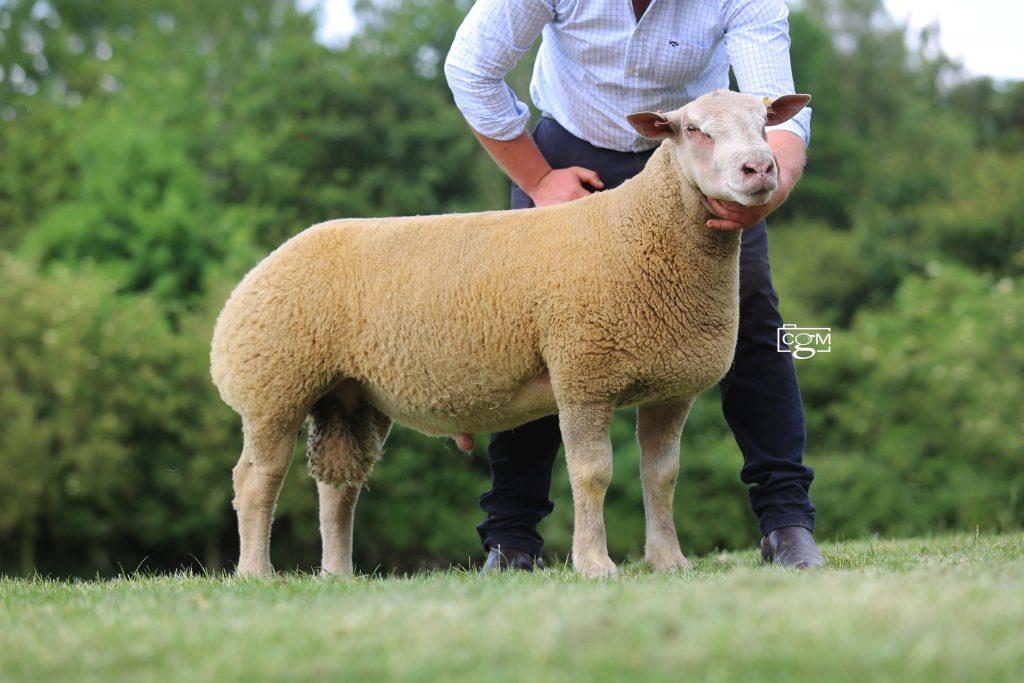 Close behind at 8500gns was another from the Ingram's this time from the Logie Durno pen of William and Carole. This was Logie Durno Wall St, another by the 16,000gns Va Va Voom and this time out of a Loanhead Talisman daughter. Buying this one in a two-way split were Paul Curran, Talgarth and Adrian Davies, Llandeilo.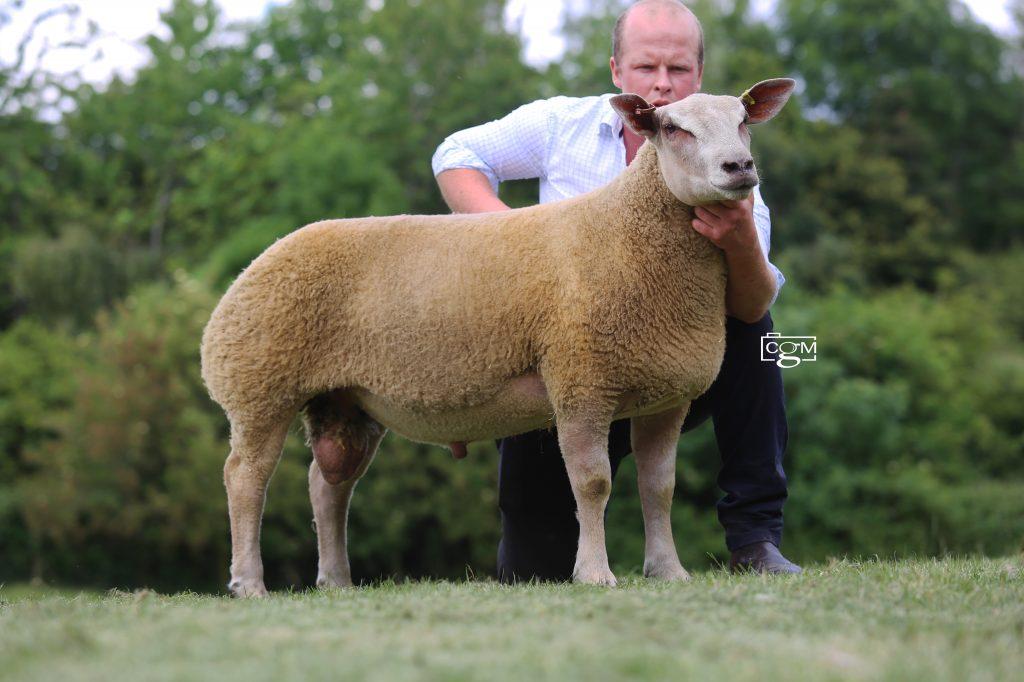 And then at 6200gns was Dalby Woki Poki from Charles Sercombe. Sired by the homebred Dalby Veainu and out of Dalby Tutti Frutti, a Foulrice Regis daughter which sold for 12,500gns at the recent Dalby Coral Anniversary Sale. He was knocked down to Carwyn Lewis, Haverford West, with an index of 390.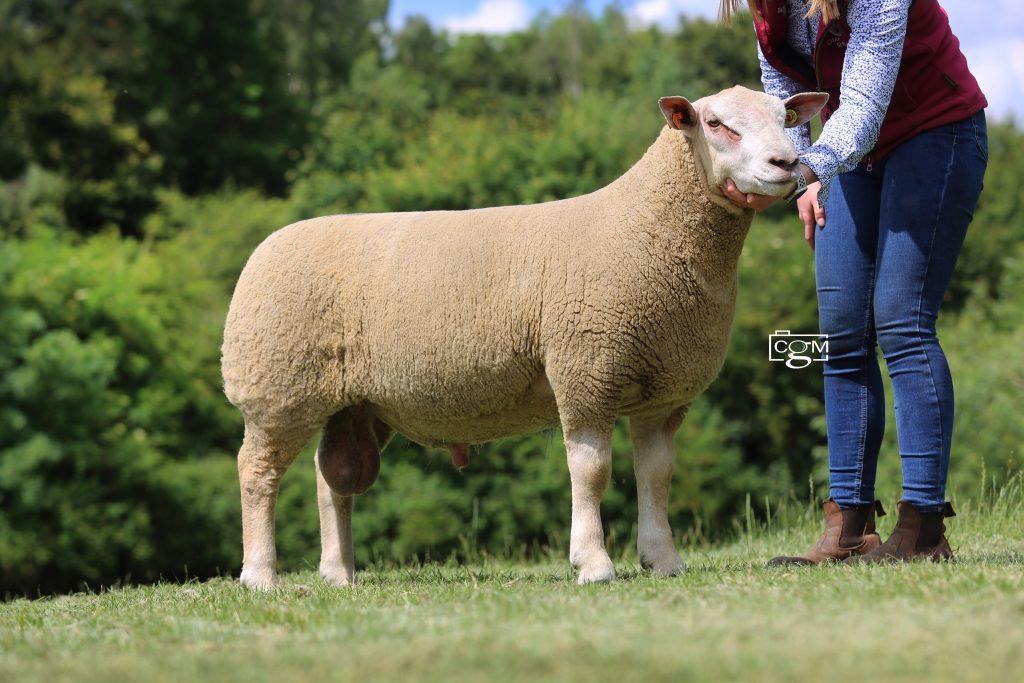 Next up at 6000gns was Knockin Wagamama, a first prize winner from the pre-sale show from Abbie Moseley. This Knockin Vunipola son is out of a dam by Loanhead Titan and sold carrying an index of 369. This one sold to Eire when bought by Liam Woods, Mullingar, Co West Meath.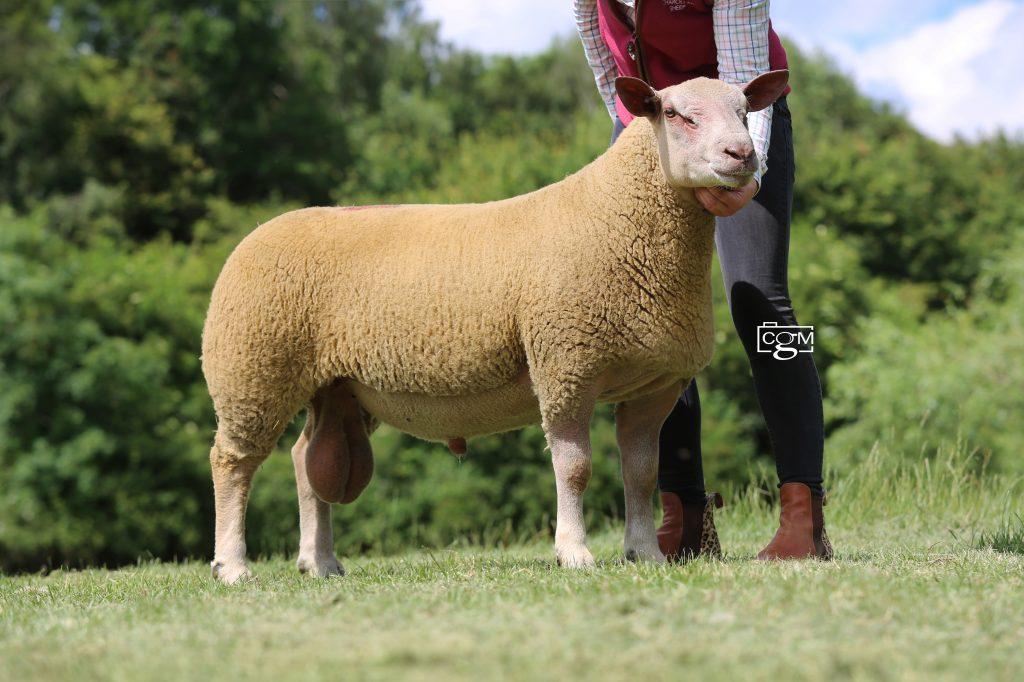 Selling at 4500gns and leading a strong pen trade for Gerald Burrough was Sheldon Windsor, a Loosebeare Tornado son out of a dam by Sheldon Rambo. This one found a new home with R Bamforth, Huddersfield.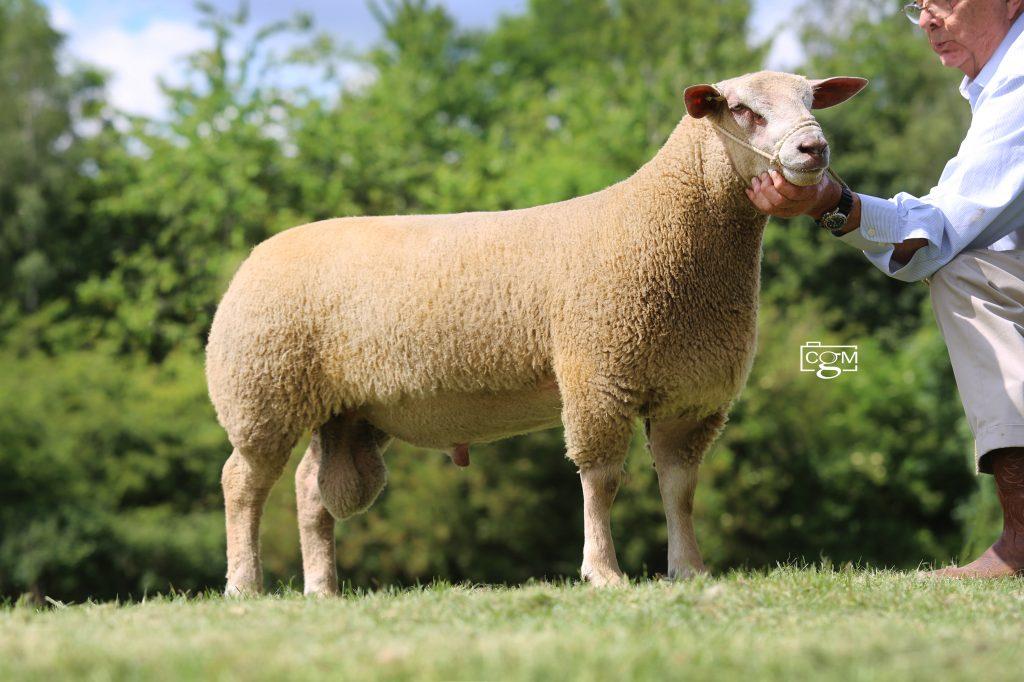 Then making 3800gns was the reserve champion from the pre-sale show, Logie Durno War Horse from the Ingrams. This Arbyn Viper son is out of a Rhaeadr Orlando daughter and sold to H E G Davies, Whitecairns, Aberdeenshire.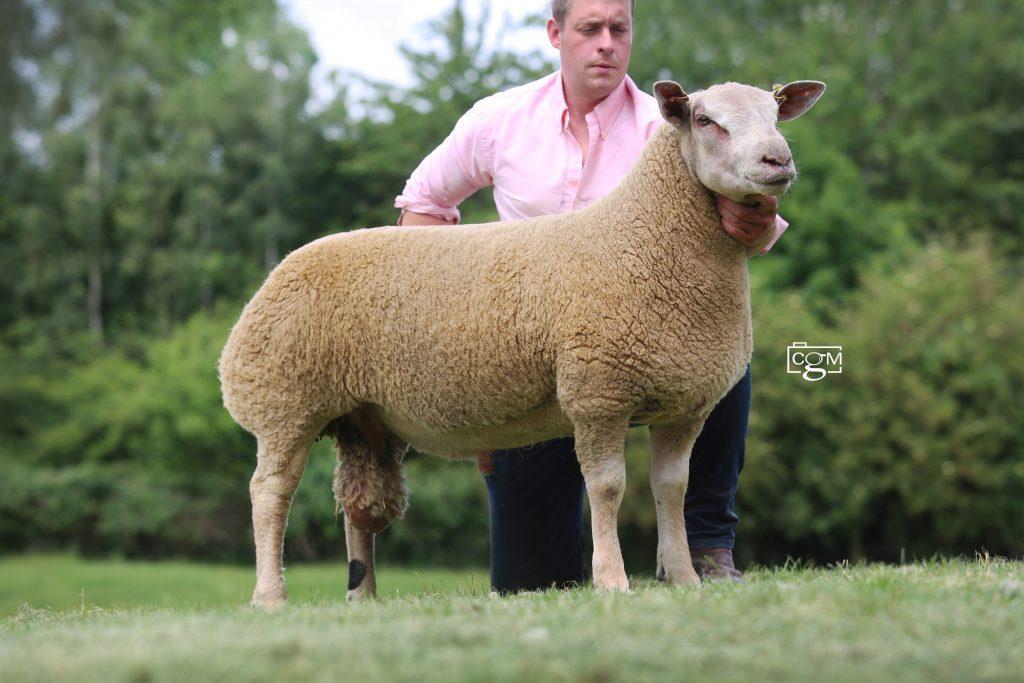 Jonathan Aiken then took the same money for his best sale of the day for Carnew Warrior, a Ffrwd Top Notch son out of a Wernfawr Prospect daughter. Buying this one were F A and C J Elsworthy, Tiverton.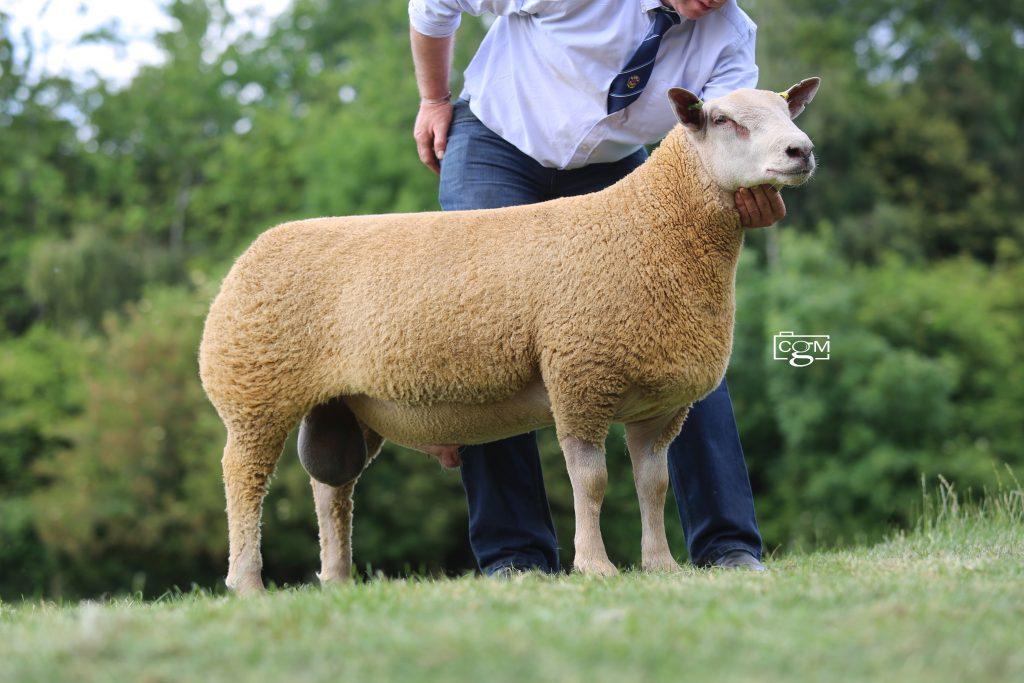 Ben and Amelia Watts took a 3600gns bid for their pen leader, Willow Whiskey, a son of a Ffrwd tup and out of a dam by Oakchurch Smuggler. He headed away with Messrs Gray, Lanark and C D Timm, Pickering.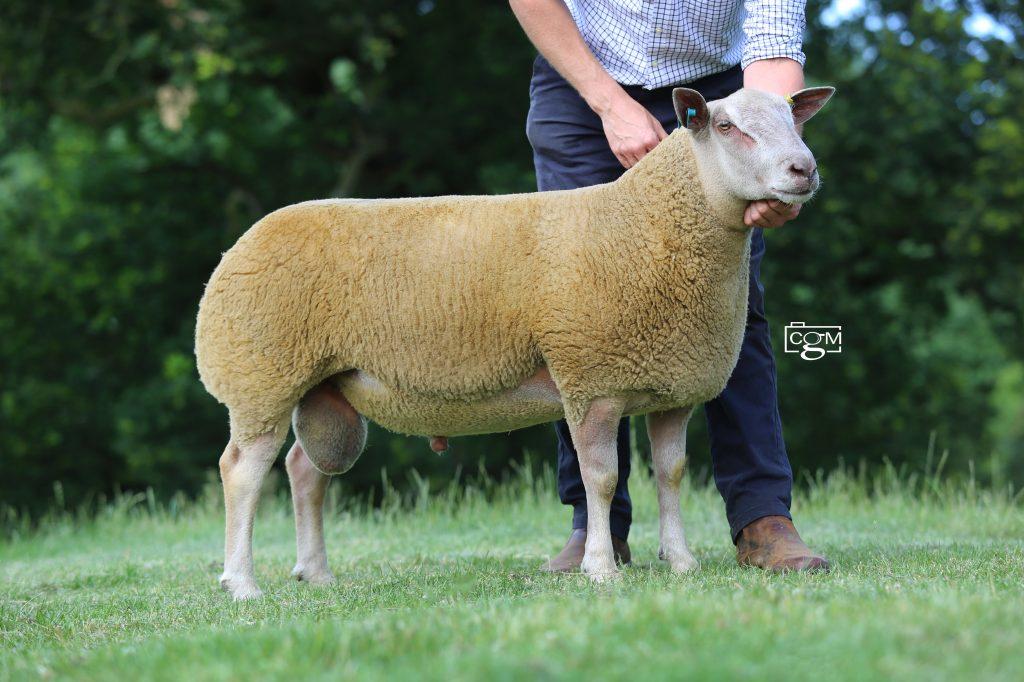 And wrapping up the leading lamb trade at 3500gns was another from Charles Sercombe, Dalby Wun Tun. This one is a full ET brother to the 6200gns Woki Poki and sold to Jeremy Wales, Carlisle.
Shearling Rams
Topping the shearling ram trade at 5000gns was Jeremy Wales' Thackwood Victor, a Tilton Dan son out of a dam by Loanhead Nailer. This third prize winner from the pre-sale show went home with the judge, Robert Towers, Carnforth.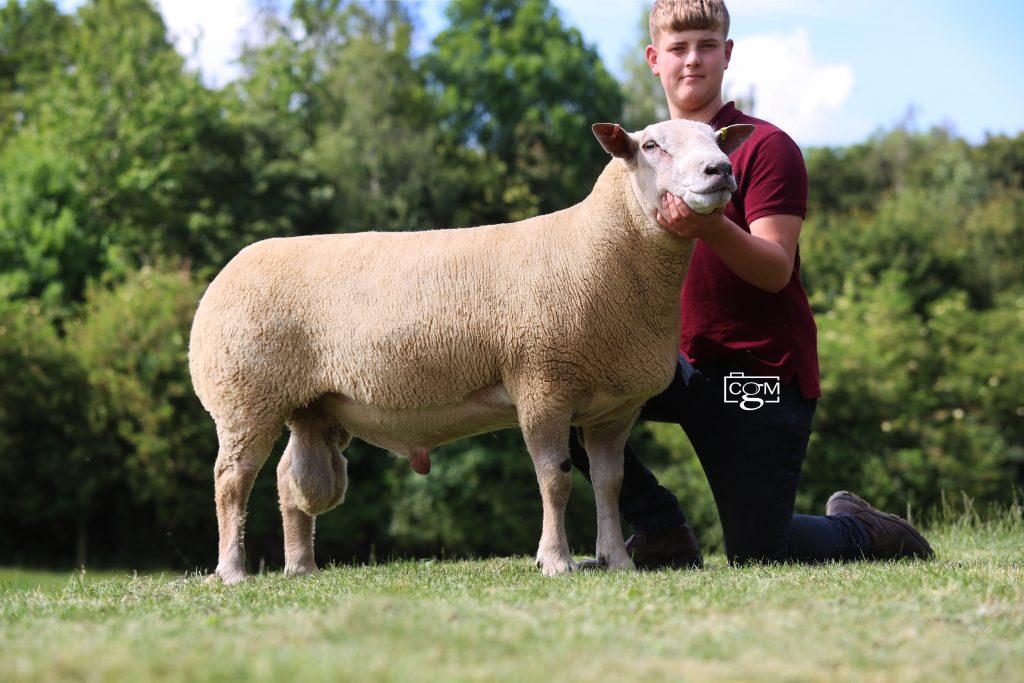 Getting away at 2600gns as Loanhead Vantastic from Gregor and Bruce Ingram. This Logie Durno Untouchable son is out of a Rhaeadr Orlando daughter and, having stood champion in the pre-sale show was taken by G Jones, Chepstow.
Following him at 2400gns was Foxhill Charollais Viagra from sale toppers the Alford family. A full ET brother to last year's sale topper, Va Va Voom, he was another to head back to Chepstow with Mr Jones.
A 2250gns call came for another from Jeremy Wales in the form of Thackwood Viking. This Knockin The Nail In son is out of a Loanhead Nailer daughter and sold to Sheila Coghill, Orkney.
Shearling ewes
The Alfords were back in the money again when leading the shearling ewes at 2700gns for Foxhill Charollais Venom, a full ET sister to last year's 16,000gns Va Va Voom. Buying her was Neil Oughton, Montgomery for the Lowereye flock.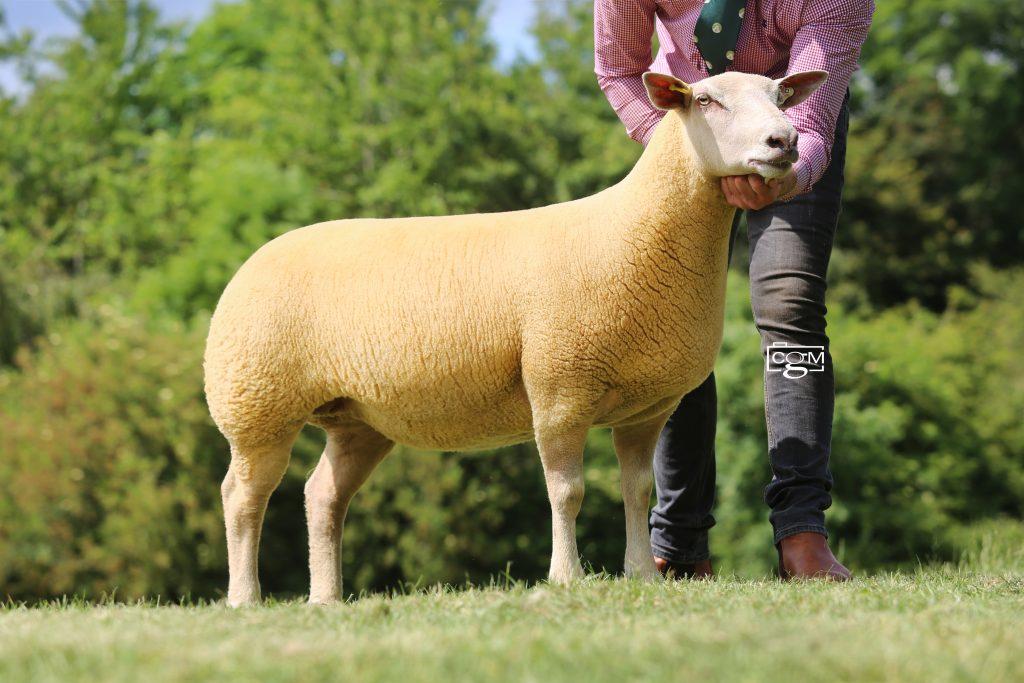 Second best here was 2600gns for a Logie Durno gimmer, 20ZNN32015, a Logie Durno Untouchable daughter out of a dam by Riverdale Noble. This one sets sail for the Emeral Isle when joining Richard Powell, Armagh, Northern Ireland.
The same buyer and vendor combination was then responsible for a 2500gns sale for 20ZNN31989, a Crogham Umpire daughter out of a dam by Rhaeard Orlando with an index of 303.
Averages: 112 ram lambs £1900.30, 22 shearling rams £1380.75, 14 shearling ewes £1327.50 (McCartneys).