Following their interbreed win at Devon County Show, the Foxhill flock from Michael and Melanie Alford were yet again out in force at the Great Yorkshire Show and took top honours under judge Geoff Biddulph of the Gawsworth flock, Macclesfield, Cheshire.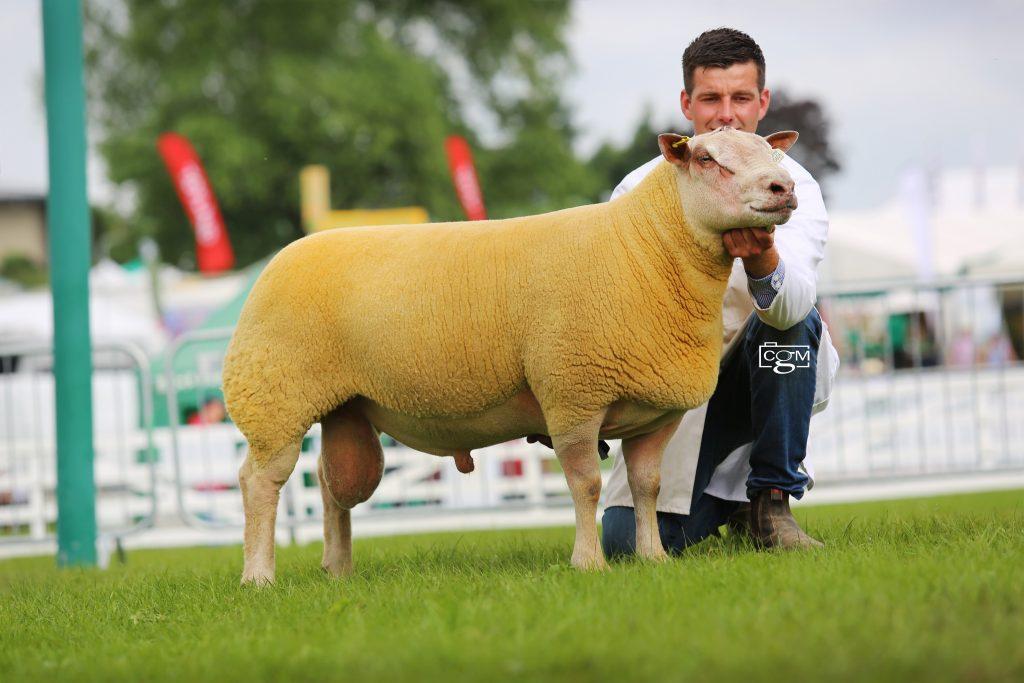 Leading the way for the Alford family was their shearling ram Foxhill 20XWY00606, better known as Foxhill Vermin. This son of Loanhead Triathlon is out of a home bred ewe by Logie Durno Olympian.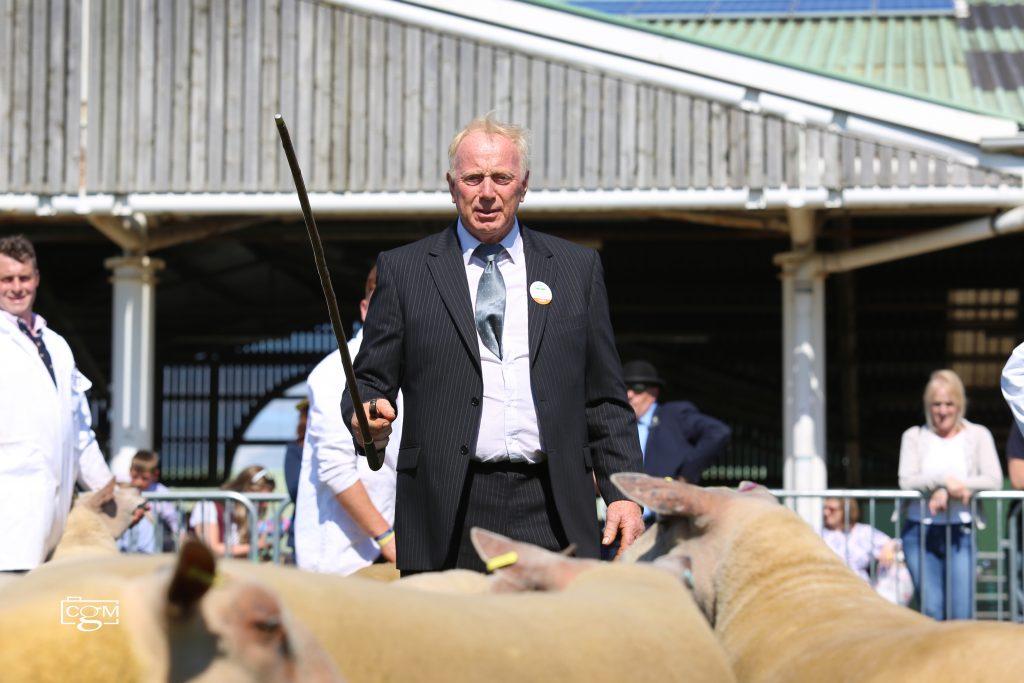 Not only was he the pick on the day for Mr Biddulph, but he also caught the eye of interbreed judge Paul Tippetts who tapped Vermin out to take the overall interbreed championship on the MV day of judging. Mr Tippetts praised the tup for his tremendous fleshing, balance and ease of locomotion.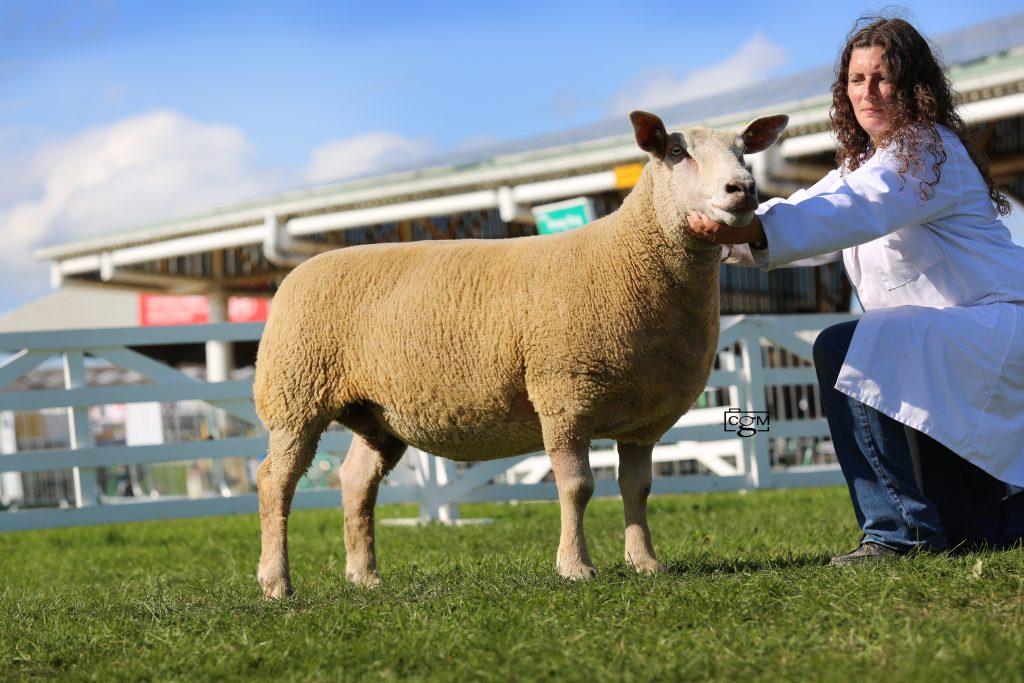 Taking reserve breed honours, having come through as winner of the aged ewe class and female championship, was a Logie Durno-bred ewe 19ZNN27347 from Messrs N, R and S Henderson. This one is by Cannahars Super Star and out of a Riverdale Noble daughter.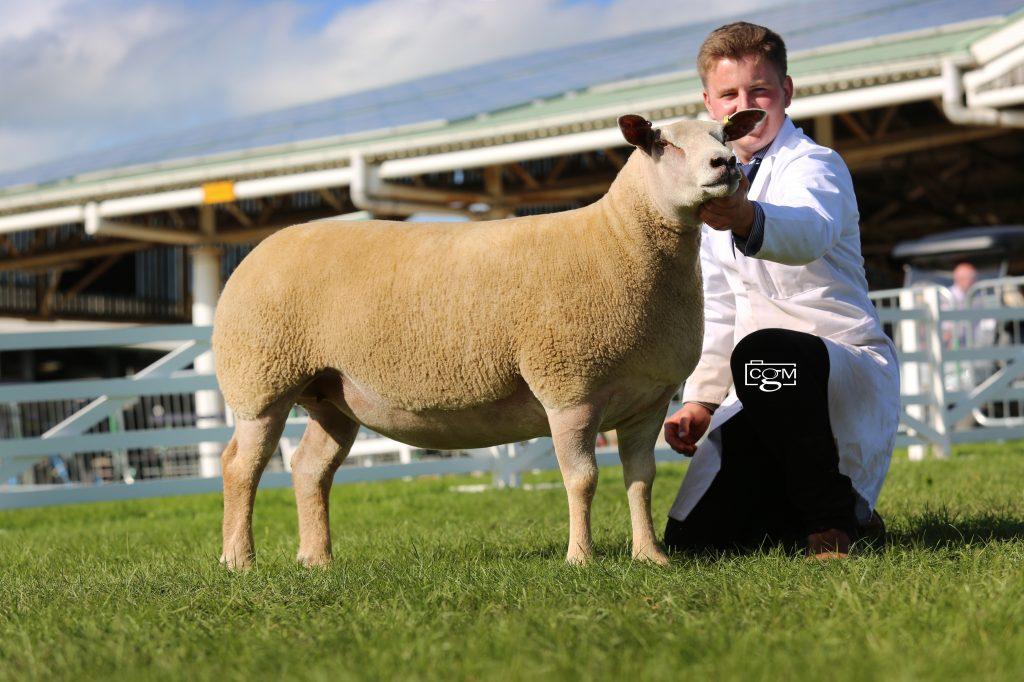 Securing the reserve female honours was the winner of the shearling ewe class, Lodgehill WWJ00163 from James Danforth. By Rainbow Lindisfarne, this one is out of a home bred daughter of Linton Springs One and Only.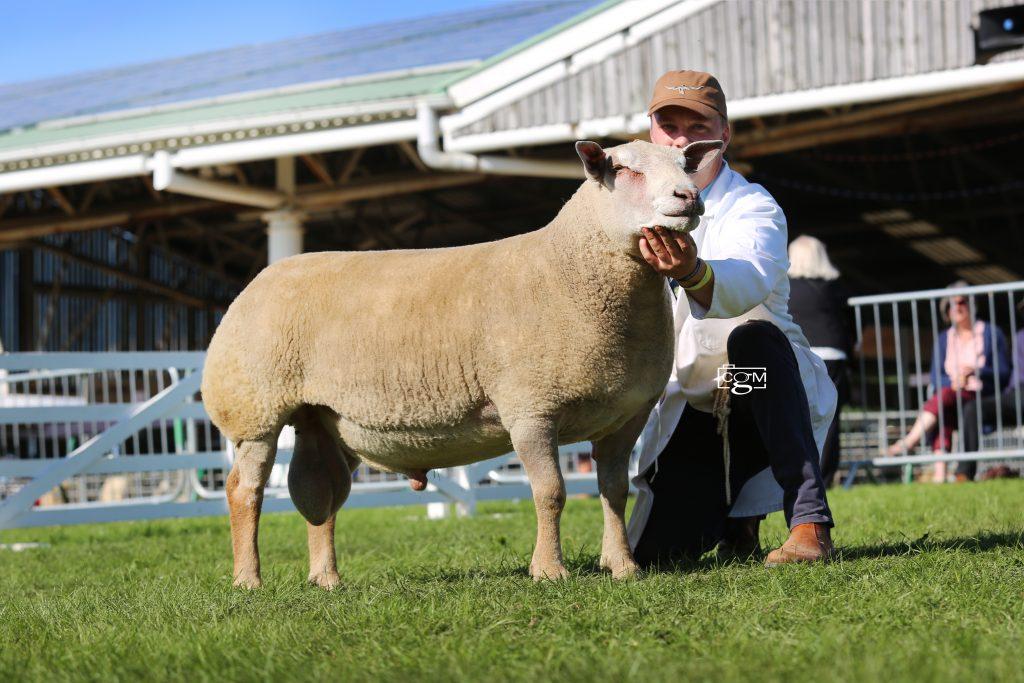 Meanwhile, reserve male honours went to the aged ram class winner, Castellau Uncle Tim, from Oliver Chapman. Bred by Tim Prichard, Uncle Tim is by Sheldon Top Notch and out of a Loanhead Osprey daughter.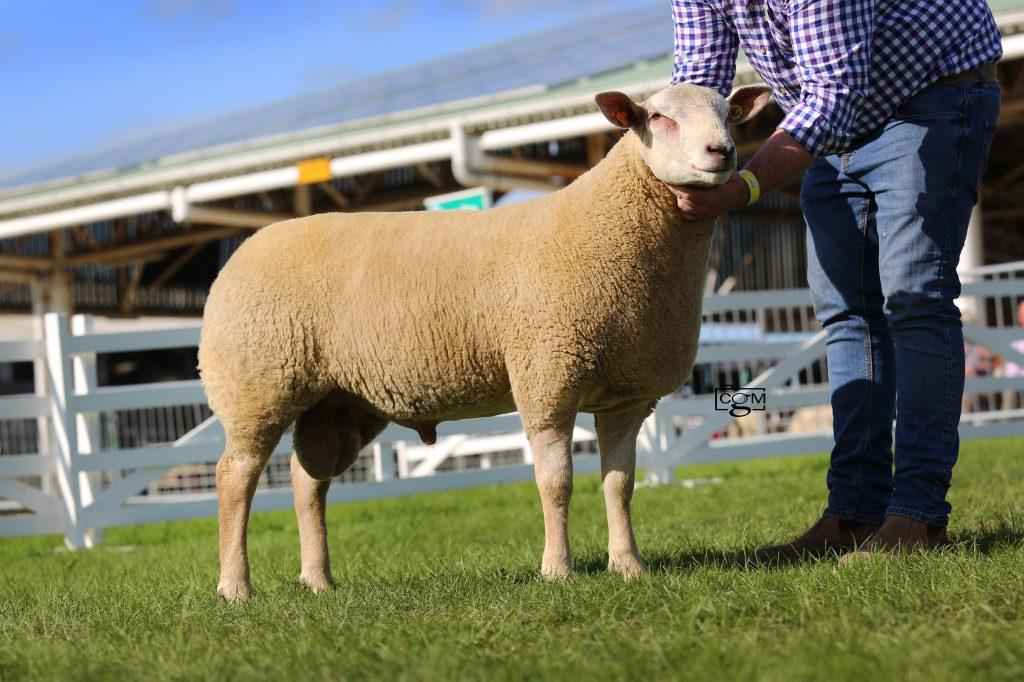 Of the other class winners, Charles Sercombe won the ram lamb class with Dalby Wappy Chappy, a son of Dalby Super Trooper, while standing at the top of the class in the ewe lamb class was Gregor and Bruce Ingram.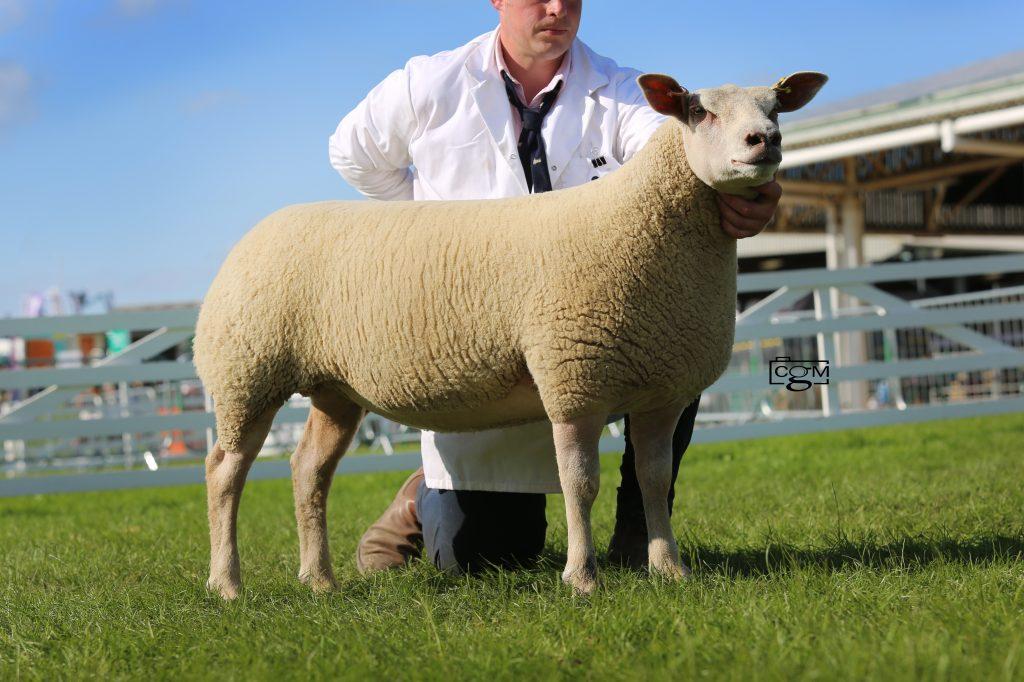 The Foxhill team were again triumphant taking the red rosette in the Group of Three class with Vermin being joined by their shearling ewe and ewe lamb.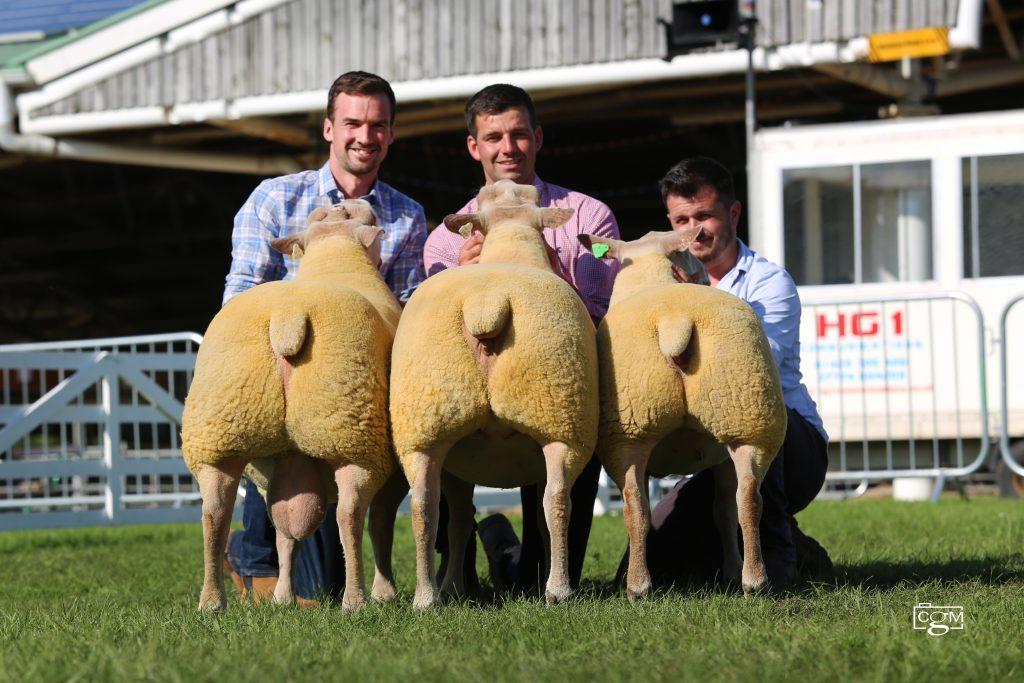 SHOW RESULTS 
Interbreed and breed champion: M and M Alford's shearling ram
Reserve breed champion: Mrs Henderson's ewe
Reserve male champion: Oliver Chapman's aged ram
Reserve female champion: James Danforth's shearling ewe
Senior ram
1st Oliver Chapman
2nd David Norman
Shearling ram
1st M and M Alford
2nd Charles Sercombe
3rd James Danforth
Ram lamb
1st Charles Sercombe
2nd David Norman
3rd Richard Bamforth
Senior ewe
1st Mrs Henderson
2nd G and B Ingram
3rd James Danforth
Shearling ewe
1st James Danforth
2nd G and B Ingram
3rd M and M Alford
Ewe lamb
1st G and B Ingram
2nd M and M Alford
3rd H Sloan
Group of Three
1st M and M Alford
2nd James Danforth
3rd Charles Sercombe 
Images below from Country Girl Media. To avoid a breach in copyright, please refrain from screen grabbing from this gallery and instead head over to here where pictures can be purchased.