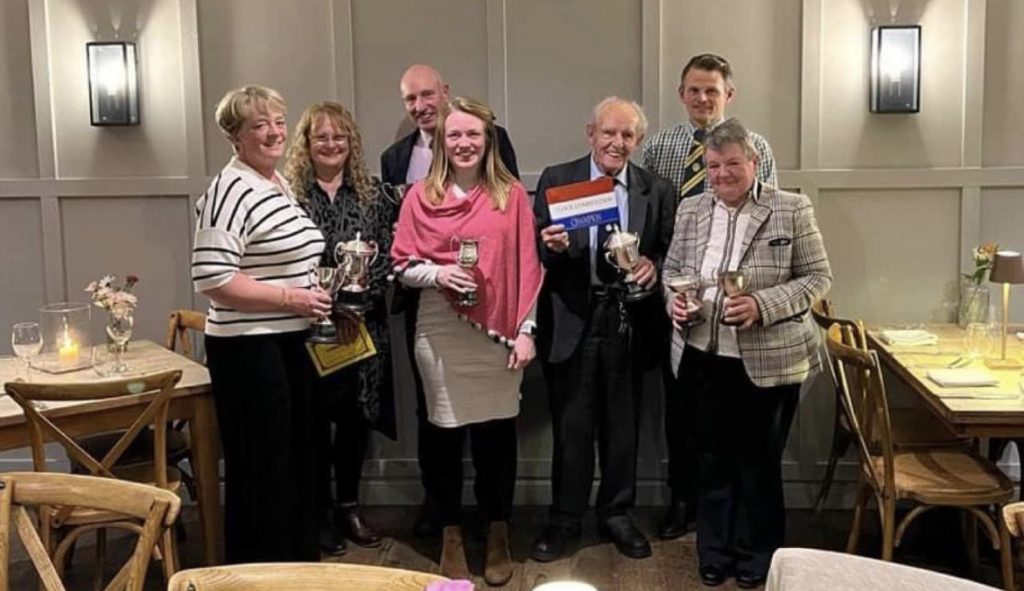 The eastern region held their annual flock competition and dinner on Friday 22nd September. This years judge Ryan Todd (Thorn Edge Charollais) came down from North of England to judge this years entries. Commenting on his judging experience, Ryan would like to thank the Eastern region for asking him to judge.
"To be asked to judge the Eastern region flock competition I felt very honoured. Even with only a handful of entires it still was a very challenging task due to the quality and consistency of all flocks. 
My champion came in the way of the Sullwood flock. You could see the consistency of breeding from the ewes down to the ewe lambs, all meriting a style & stamp of sheep that was breeding through the flock.
It was great to see such a quality bunch of flock ewes from the Mickellhills flock, given plenty of hope for the breed to keep pushing forward with young enthusiastic breeders. They looked picture perfect Charollais carrying all the breed characteristics.
Stock ram champion at the Dalby Flock – Foulrice Ace. He carried all the attributes I liked in a ram correct, leg in each corner, strong masculine head and full of power. 
A special mention has to go to the Furrow hill flock of Ben & Gemma Hinton, very promising to see such enthusiasm for the breed and to build up to a large flock in a short space of time".
Flock Competition Results
Small Flock
Ewes
1st – Micklehills
2nd – Sulwood
3rd – Cokerford
Shearling Ewes
1st – Sulwood
2nd – Micklehills
3rd – -Cokerford
Ewe Lambs
1st – Sulwood
2nd – Micklehills
3rd – Cokerford
Stock Ram
1st – Sulwood
2nd – Micklehills
3rd – Cokerford
Junior Stock Ram
1st – Sulwood
2nd – Micklehills
Large Flock
Ewes
1st – Dalby
2nd – Furrow Hill
Shearling Ewes
1st – Furrow Hill
2nd – Dalby
Ewe Lambs
1st – Dalby
2nd – Furrow Hill
Stock Ram
1st – Dalby
2nd – Furrow Hill
Junior Stock Ram
1st – Dalby
2nd – Dalby
Champion Flock
Sulwood
Champion Shearling Ewes
Sulwood
Champion Ewe Lambs
Sulwood
Champion Flock Ewes
Micklehills
Best Stock Rams
Dalby
Best Young Stock Ram
Dalby
Show Points Winner
Dalby
Show Sheep Of The Year
Dalby
Novice Show Winner
Brightside
Best newcomer to enter flock competition
Furrow Hill