A strong consignment of shearling rams from the Probert family, Holt Heath, Worcestershire, lead the way at this year's NSA Builth Main sale with a top call of 4000gns for their pen leader, Mortimer 22HH07089. This Cavick What A Boy son is out of a homebred Foulrice Notorious daughter and was secured by S Furness, Tideswell, Derbyshire.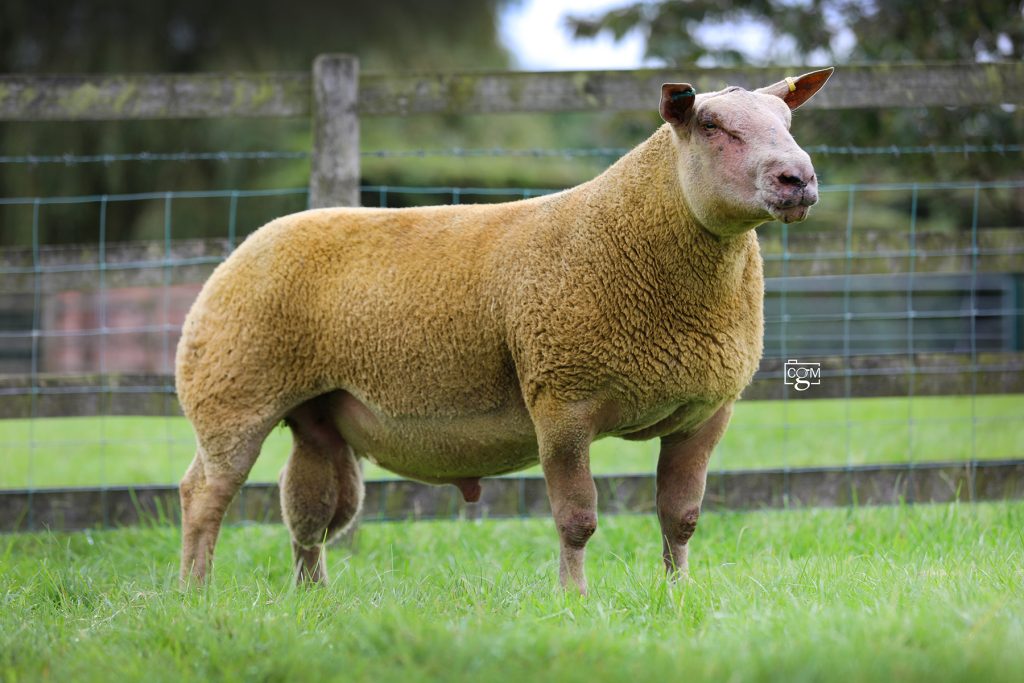 Another two from the same pen hit 1300gns, the first being Mortimer 22HH07268. Sired by Knockin Whiskey Mac, he was knocked down to R J Rowe, Minehead, Somerset. The second at the same money was Mortimer 22HH07334, with homebred lines on both sides he heads to A Simpson, Hope Valley, Derbyshire.
Continuing their dominance in the sale ring on the day, five further shearlings saw the hammer fall at 1200gns. The first being Mortimer 22HH07271 who had previously stood reserve champion in the pre-sale show. Sired by the homebred Mortimer Supersonic and out of a Oakchurch Real Deal daughter this one caught the eye of previous buyer R J Rowe.
Next in line was Mortimer 22HH07515, by Cavick What A Boy and out of a homebred ewe, he was knocked down to B Wilson, Haughton, Staffordshire, while Mortimer 22HH07086, another Cavick What A Boy son headed off to B Chilman, Presteigne, Powys.
Following on was Mortimer 22HH07144, sired by Bachymbyd Untouchable and out of a homebred Foulrice Spot On daughter, he was bought by S Ayres, Ludlow, Shropshire. Finishing this run at 1200gns was Mortimer 22HH07085, a Tawelfa Vunipola son and out of a homebred Cannahars Oscar daughter. Taking this one home was S Lane, Newtown, Powys.
Ram lambs
Topping the ram lambs at 3000gns was Glyn Coch Boomerang from Adrian Davies, Llandeilo, Carms. By Crogham Hanniball II and out of a homebred ewe, he caught the eye of M Petherick, Launceston, Cornwall.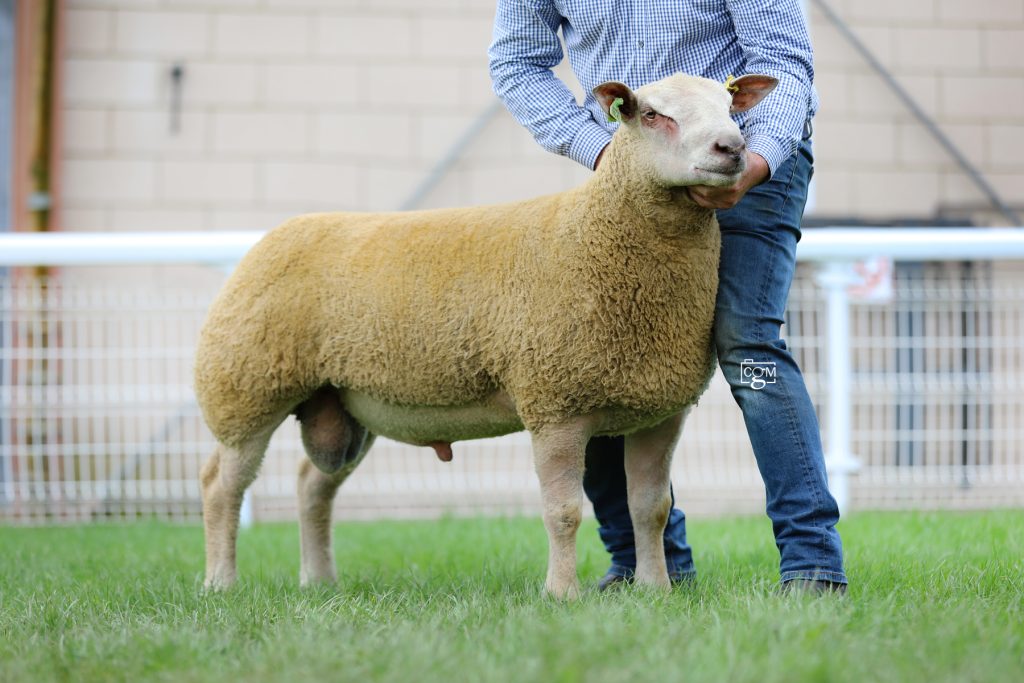 Having secured the pre-sale show championship under judge and Society chairman Charles Sercombe, Arwyn Thomas, Whitland, Carms, sold his ram lamb Arbryn 23WRF00984 for 1200gns. Out of a homebred ewe and sired by a homebred Loanhead Washington son, this one previously stood second at this year's Royal Welsh and was bought by C Dougherty, Malton, North Yorkshire, for his Shamrock flock.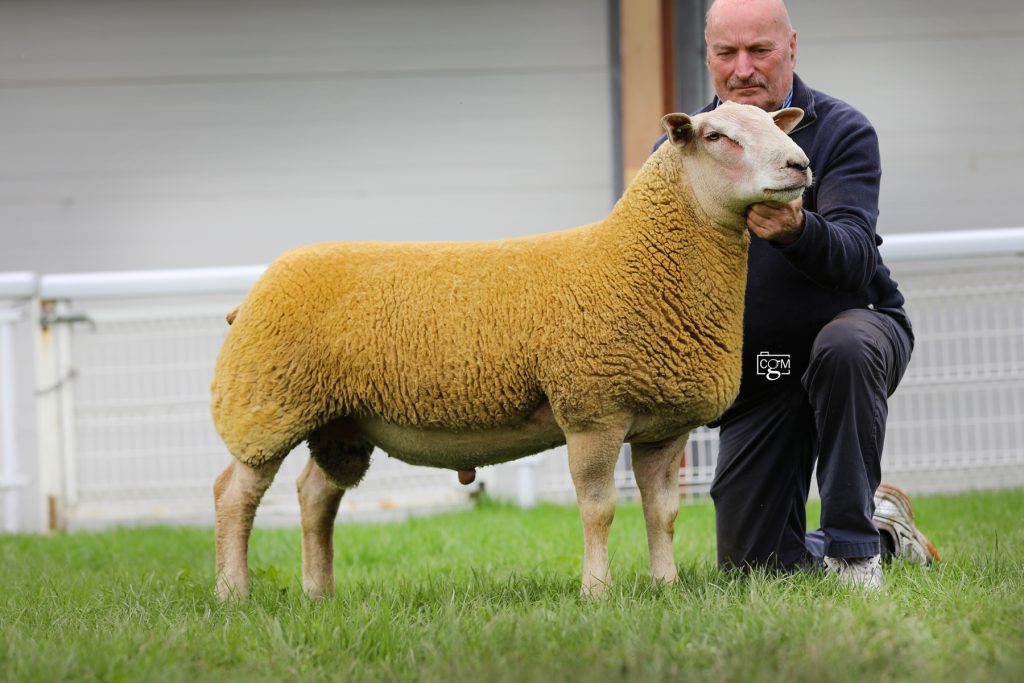 Other lambs hit 900gns for Padrig 23WZT05511 from Dyfed and Mari Williams, Anglesey, Wales. Sired by a homebred Knockin Pucker Up son and out of a Ffrwd ewe, he heads to Devon-based Gerald Burrough and his Sheldon flock.
Averages: 118 shearling rams £814.45 (up £122 on the year); 87 ram lambs £555.78 (up £34 on the year); Hereford Market Auctioneers.
Builth Main Sale show results:
Class 1 – Ram lamb born December 2022
1st – Lot 270 Bronwydd 23WAJ01008 – Emyr Hughes
2nd – Lot 313 Moelfryn 23WGC03083 – Gethin L Davies
3rd – Lot 293 Lower Denby 23XXW00785 – Richard Bamforth
4th – Lot 346 Glyn Coch Bolt 23XCA02133 – Adrian M Davies
5th – Lot 348 Wernfawr Bond 23XEV02147 – D J Curran
Class 2 – Ram lamb born on or after 1st January 2023
1st – Lot 339 Arbryn 23WRF01006 – P A Thomas
2nd – Lot 321 Dafolog 23VFC00381 – D J Thomas
3rd – Lot 359 Ditton 23WLV01886 – Paul & Oliver James
4th – Lot 356 Ditton 23WLV01911 – Paul & Oliver James
5th – Lot 338 Arbryn 23WRF01002 – P A Thomas
Class 3 – Signet recorded ram lamb
1st – Lot 335 Arbryn 23WRF00984 – P A Thomas
2nd – Lot 279 Bronwydd 23WAJ00968 – Emyr Hughes
3rd – Lot 302 Foulrice 23DG12713 – C W Marwood & Son
4th – Lot 301 Foulrice 23DG12959 – C W Marwood & Son
5th – Lot 337 Arbryn 23WRF00939 – P A Thomas
Class 4 – Shearling ram
1st – Lot 379 Mortimer 22HH07271 – Geoff Probert
2nd – Lot 363 Foulrice 22DG12456 – C W Marwood & Son
3rd – Lot 435 Bachybyd 22YMH03458 – T H Roberts
4th – Lot 377 Mortimer 22HH07089 – Geoff Probert
5th – Lot 415 Wensleydale 22XGJ00861 – C D Timm
Class 5 – Signet recorded shearling ram
1st – Lot 367 Foulrice 22DG12160 – C W Marwood & Son
2nd – Lot 362 Foulrice 22DG12153 – C W Marwood & Son
3rd – Lot 450 Hundalee 22XMP04722 – Robert Whittaker
Overall champion
Lot 335 – Arbryn 23WRF00984 – P A Thomas
Reserve overall champion
Lot 379 – Mortimer 22HH07271 – Geoff Probert