Strong demand for Charollais rams was the key to a successful evening sale held at Ballymena Market on Monday 18th September. Averages were up in all sections with a couple of 4 figure bids for the sale leaders.
Topping the trade at 1,020 gns was a shearling ram from Glen Baird's Aghavilly Flock.  This strong tup was tapped out Champion in the pre-sale show classes and was the choice of local farmer, Catherine O'Melvenna.  Close behind in the shearling section was an Edstaston Ultravox son from Norman McMordie, Saintfield.  Taking this one at 900 gns was Jenna Chambers from Banbridge.  William McAllister from Kells achieved 800 gns for a Rockdale Vespasian son, which went to another local man James Carey.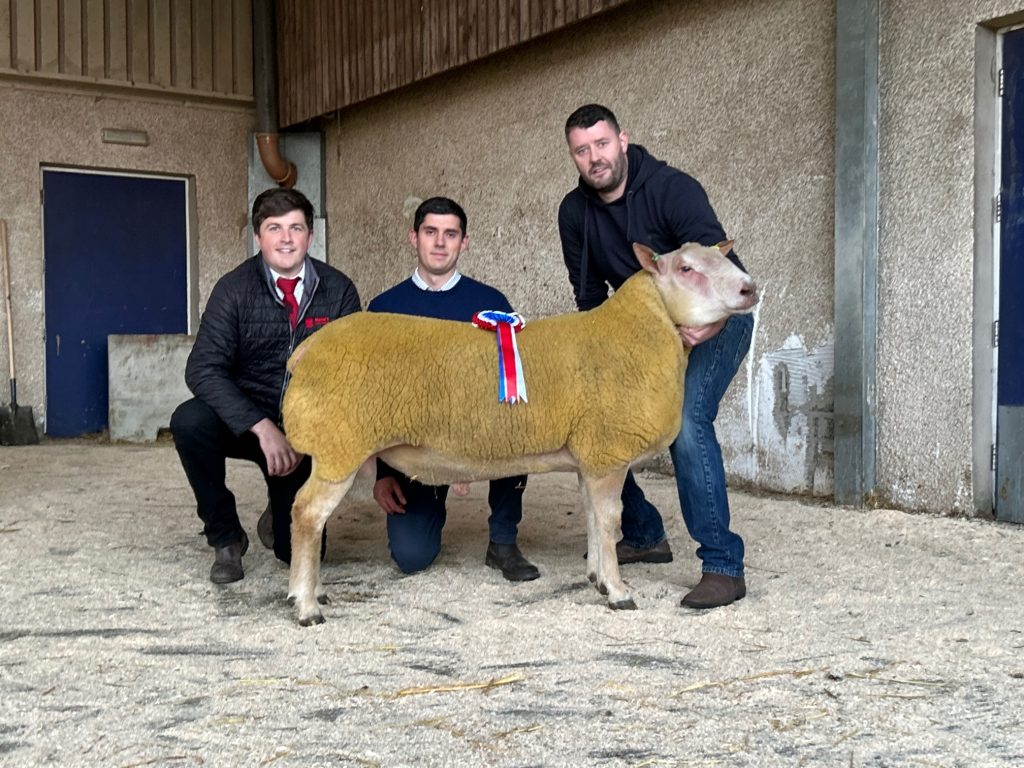 A near total clearance saw the shearlings finish on an average of £656.53 which was over £100 up on the 2022 prices.
Two stock rams at the beginning of the sale found new homes at 880 gns and 780 gns.
Leading the ram lambs at 1,000 gns was one from the pen of Jim Anderson, Bushmills.  Selling late in the evening their January born son of Foxhill Walkabout caught the eye of Tom Fenton from Ballymena for his Lineside Flock.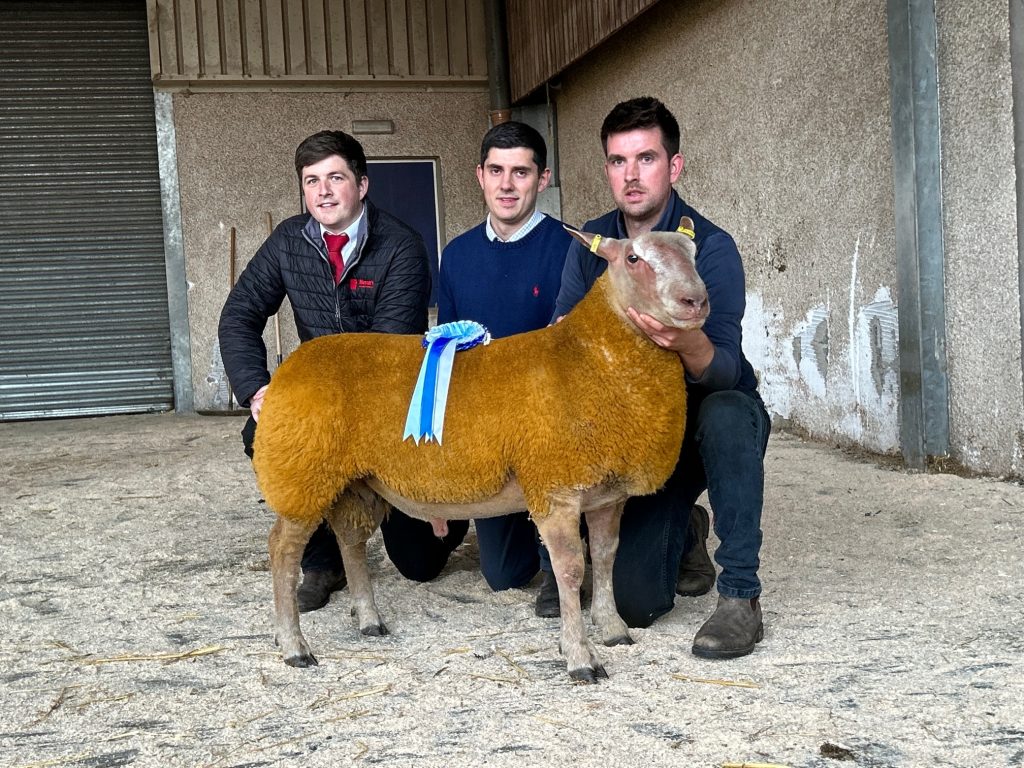 Next best came from Alister Moore's Hillside Flock.  Selling for 850 gns was a Rockdale Wizard son which went to William McCracken, Loughgall. Three further vendors saw their pens top at 800 gns or over; at 820 gns was Derek Bell's son of Hollylodge Utopia which found a new home with J & D Boyle, Ballyclare.  The Artnagullion flock of William McAllister had a good run with one at 800 gns as did Messrs McConnell Bros, Hollylodge flock.  Their 5 lambs topped at 800 gns and averaged £562.80.  The 63 ram lambs sold to average £533.83 up £45 on the 2022 result with a near 90% clearance rate.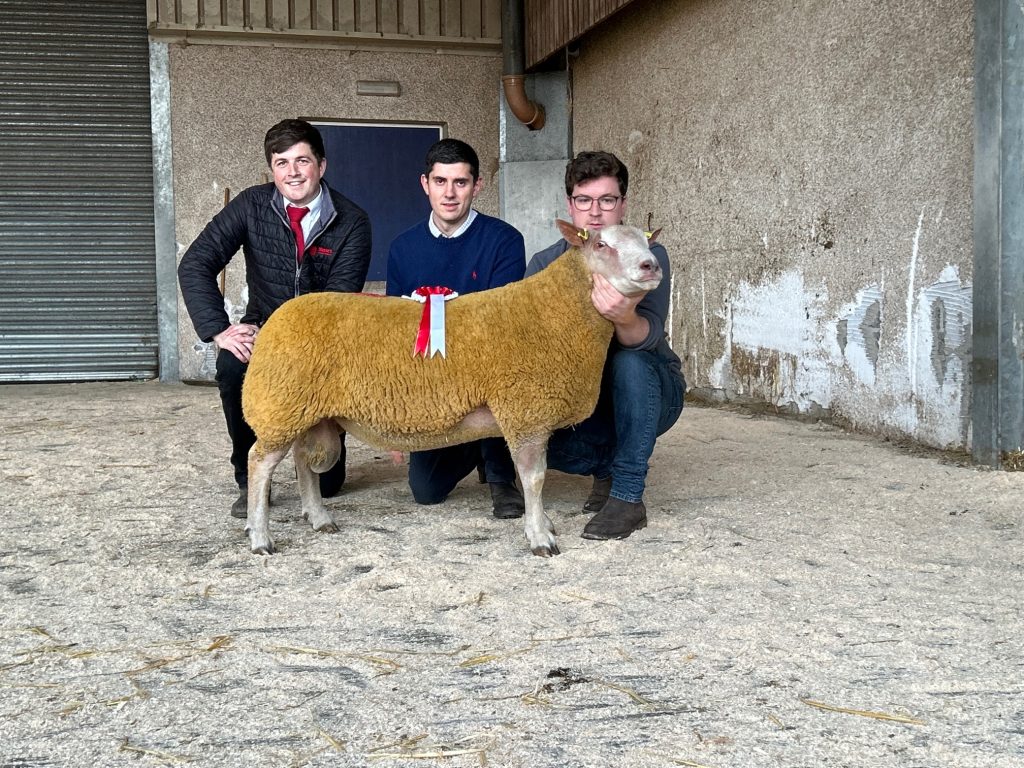 Sheila Malcomson, Northern Ireland Charollais Chairman was delighted with the sale. "The commercial buyers were out in numbers and keen to bid to secure Charollais for their flocks. It is a clear indication that the breed is producing the right product and popular with farmers."