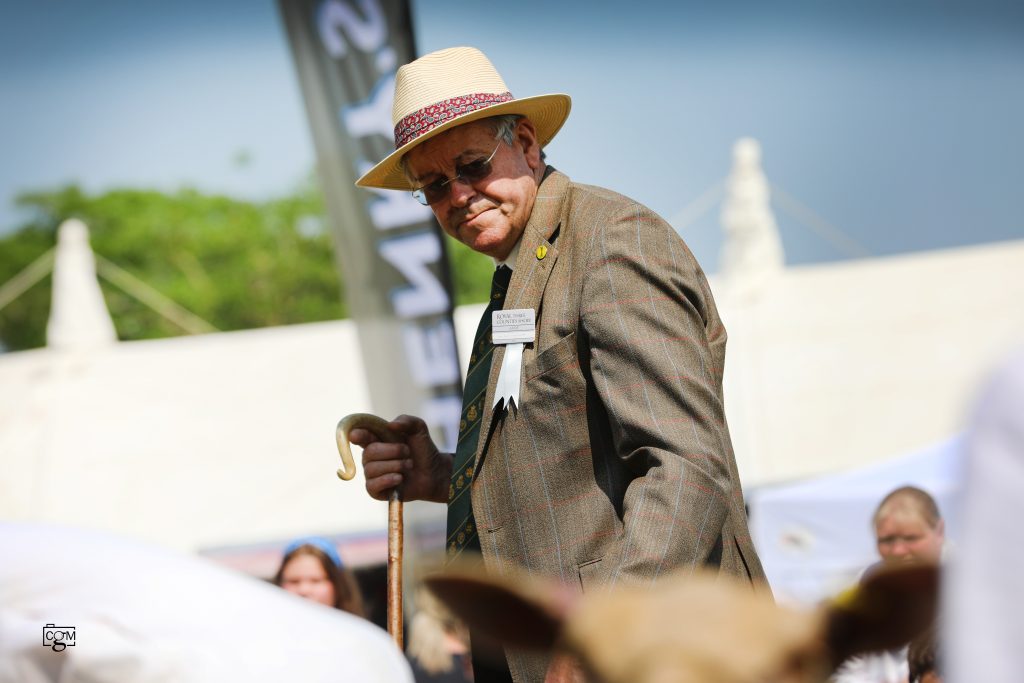 Leading the way under judge John Geldard to take the breed championship honours at this year's Royal Three Counties Show was an aged ewe from Dave Roberts' Boyo flock.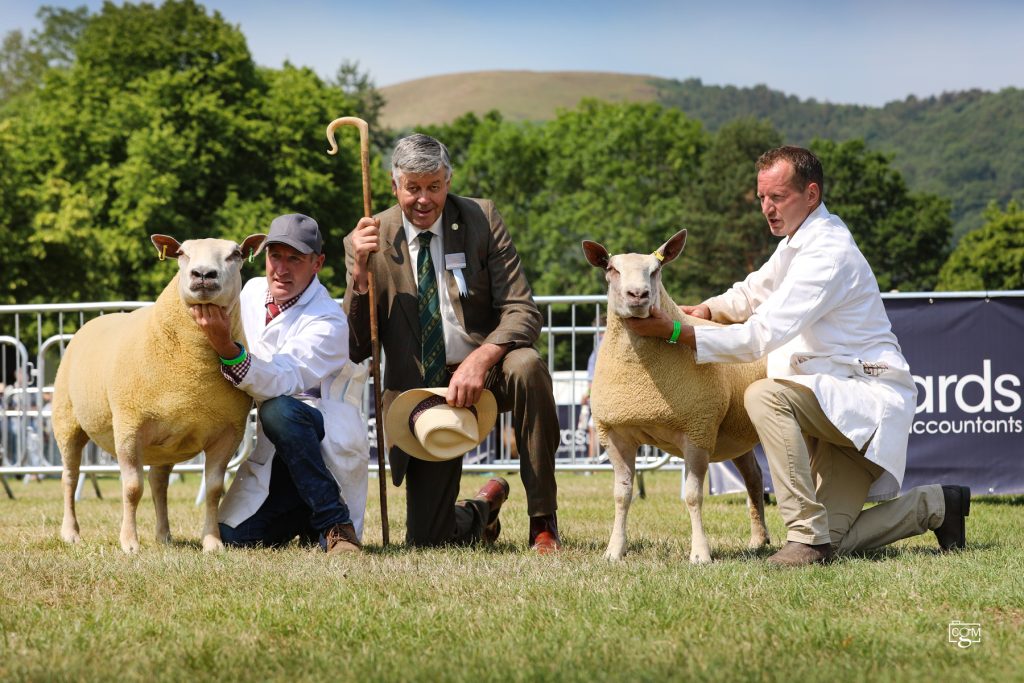 Tullynessle Valarie was purchased from the Tullynessle dispersal at Welshpool in 2021 and is by Padest Ulysses and is out of a Logie Durno Obama daughter. This was her third time shown this summer having stood interbreed champion at Shropshire County and first place ewe at Stafford earlier in the summer.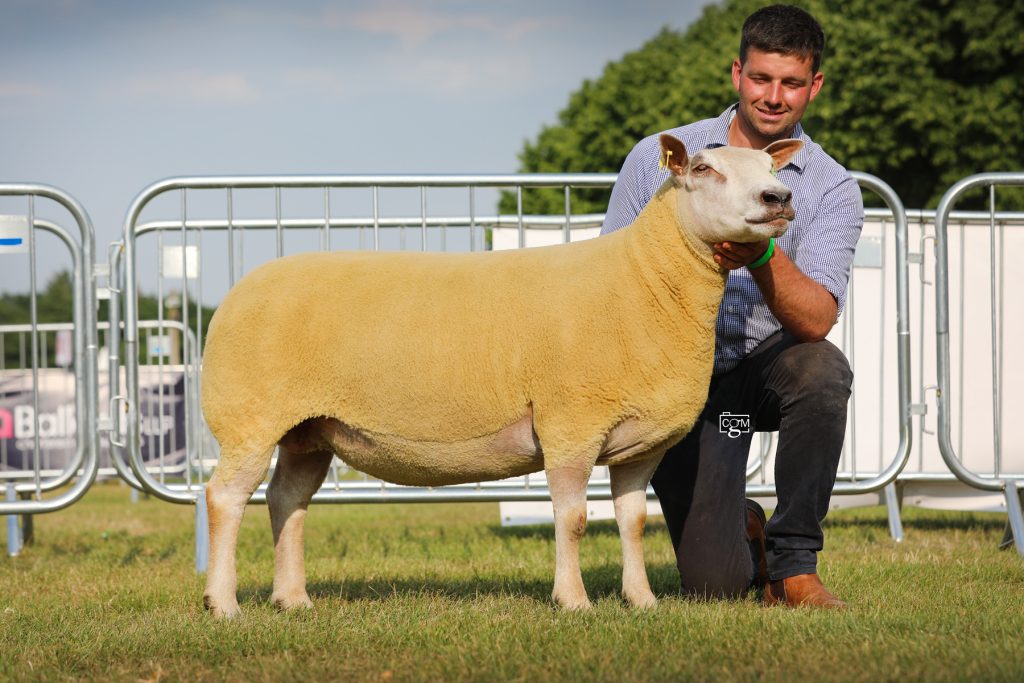 Taking the reserve championship rosettes back home to Pembrokeshire was David Lewis with a shearling ewe. Purchased from Abbie Moseley as a ewe lamb at the Saucy Sale last year, this shearling ewe is by Bronwydd Wild Thing.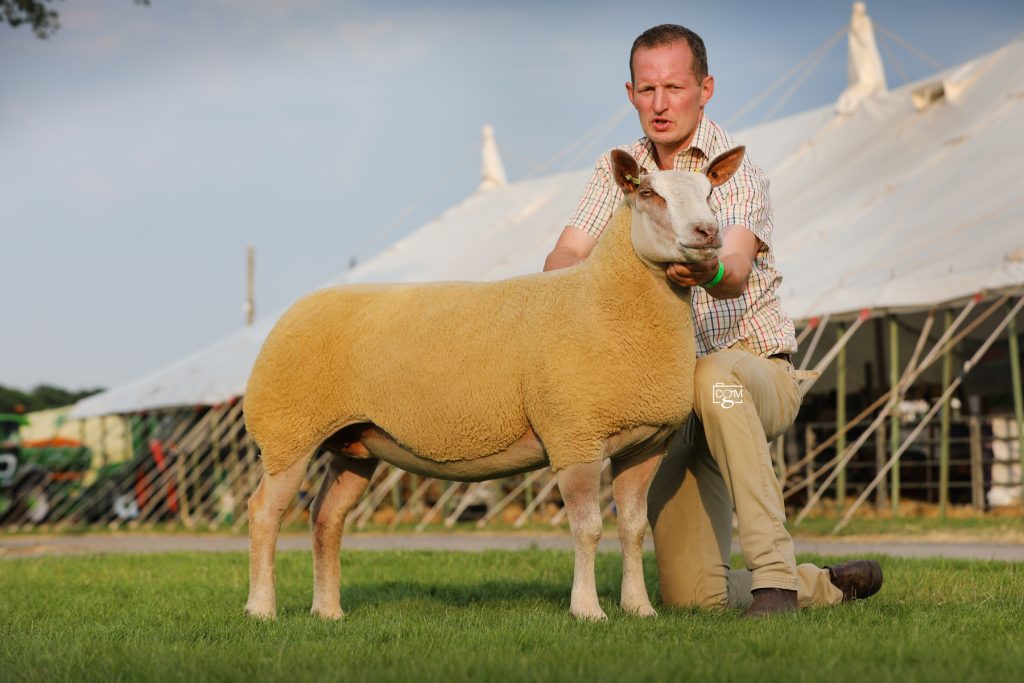 Coming through as winner of the aged ram class was the stock ram from the Boyo flock in the form of Lowerye Vladimir. By Knocking Tickle My Fancy, he's out of a Lowerye Nelson daughter. He has previously stood male champion at both Shropshire and Stafford Shows this year.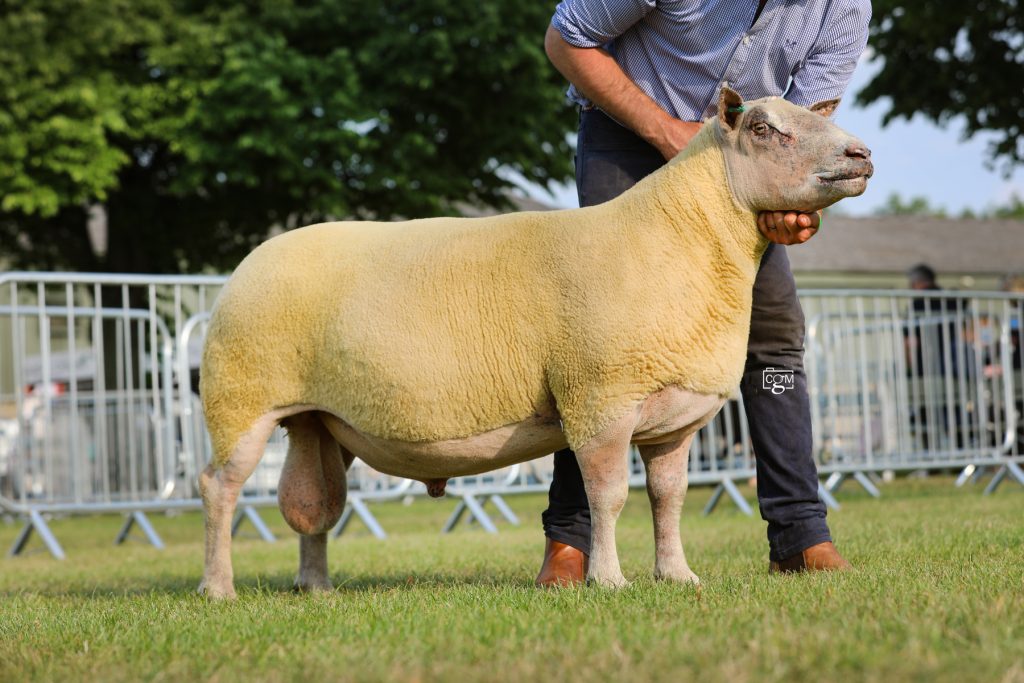 David Lewis was back in action in the male classes to win the shearling ram class with a homebred ram by Boyo Vancouver and he also picked up a red rosette in the ram class with a ram lamb by Bicton Almighty. Both tups are entered for the Society Premier Show and Sale at Worcester.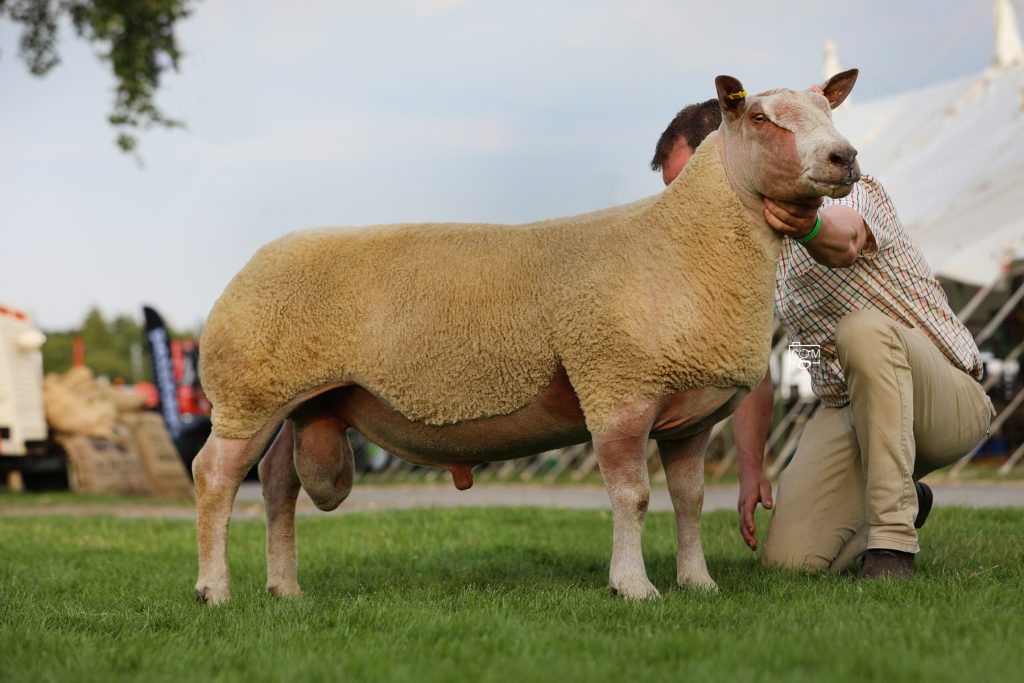 Then standing top of the class in the ewe lamb class was one from the Woodspring flock of Yannick Underwood. This one is by Arjane Klansman and has previously stood reserve champion at North Somerset Show at the start of the season.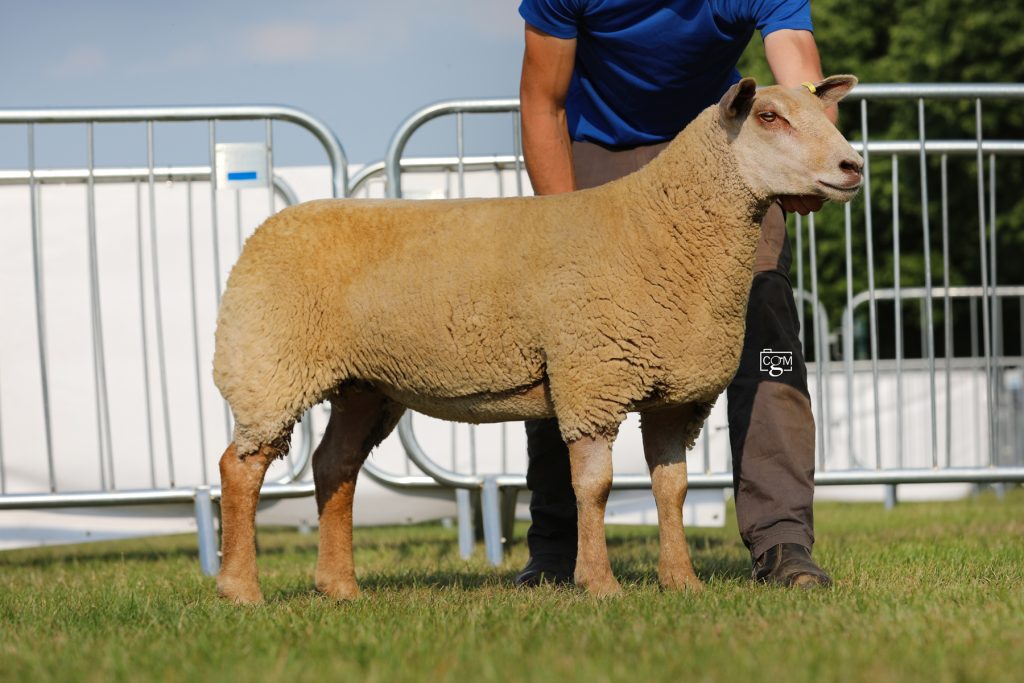 The Woodspring flock also won the Group of Three Class, while Jennifer Curtis stood top of the line in the pairs class with a pair of shearling ewes.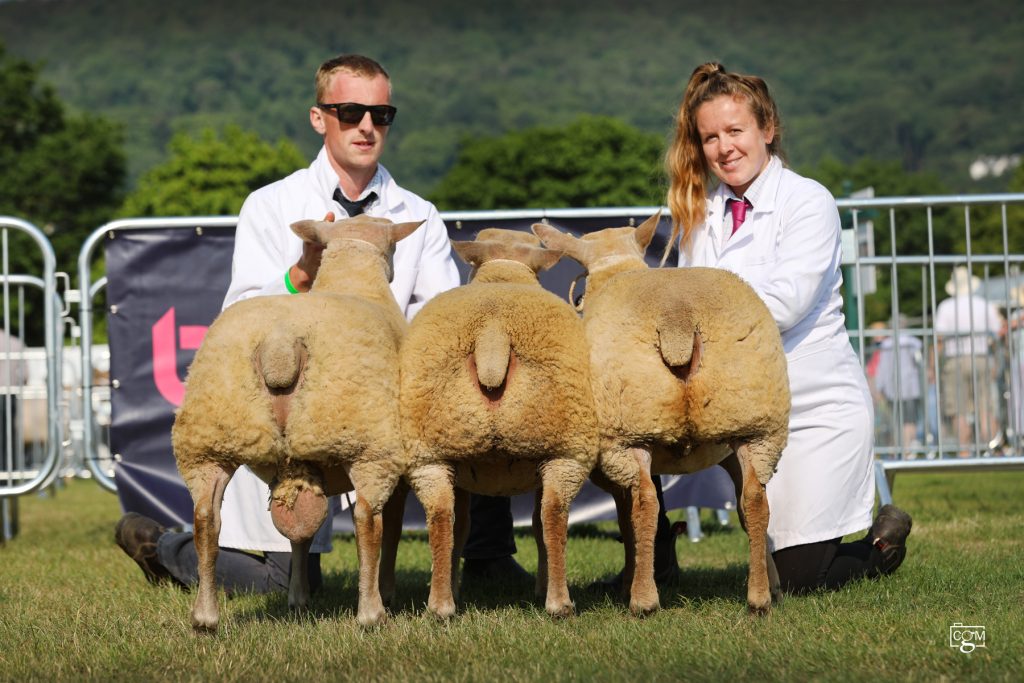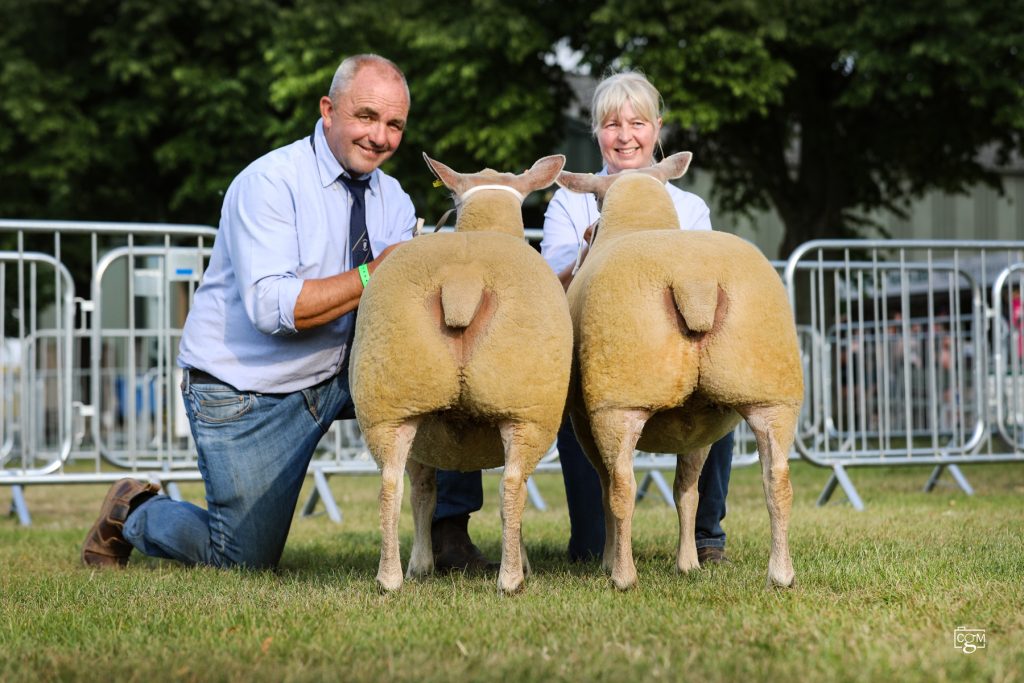 Full class results:
Group of Three
1st Yannick Underwood – Woodspring
2nd Thomas Hunter – Skelton Whin
Aged ram
1st David Roberts – Boyo
Shearling ram
1st David Lewis – Pembroke 23VJZ05002
2nd Yannick Underwood – Woodspring
3rd Thomas Hunter – Skelton Whin
4th Messrs Hartshorn and Whitehead – Roden
Ram lamb
1st David Lewis – Pembroke
2nd David Roberts – Boyo
3rd Yannick Underwood – Woodspring
4th Paul Amphlett – Tawelfa
5th Geoff and Carol Watson – Sulwood
6th Thomas Hunter – Skelton Whin
Aged ewe
1st David Roberts – Boyo 20WXW00121
2nd Thomas Hunter – Skelton Whin 21XHE00822
Shearling ewe
1st David Lewis – Pembroke 22XXJ01256
2nd David Roberts – Boyo 22WKW00972
3rd Jennifer Curtis – Elmwick 22DQ02756
4th Paul Amphlett – Tawelfa
5th Jennifer Curtis – Elmwick
6th Ryan Todd – Thorn Edge
Ewe lamb
1st Yannick Underwood – Woodspring 23VBC00415
2nd David Roberts – Boyo 23XHE01420
3rd Paul Amphlett – Tawelfa 23WBX02492
4th Paul Amphlett – Tawelfa
5th Thomas Hunter – Skelton Whin
6th David Lewis – Pembroke
Exhibitor bred pair
1st Jennifer Curtis – Elmwick
Champion
Aged ewe 20WXW00121 from Dave Roberts' Boyo flock
Reserve champion
Shearling ewe 22XXJ01256 Knockin Amethyst from David Lewis' Pembroke flock