The Central Charollais Region held their annual flock competition this month and celebrated the event with a prize giving lunch held at The Croft, Beaconsfield Park, Shrewsbury, whereby judge for the competition, Tom Wales of the Thackwood flock, presented his results.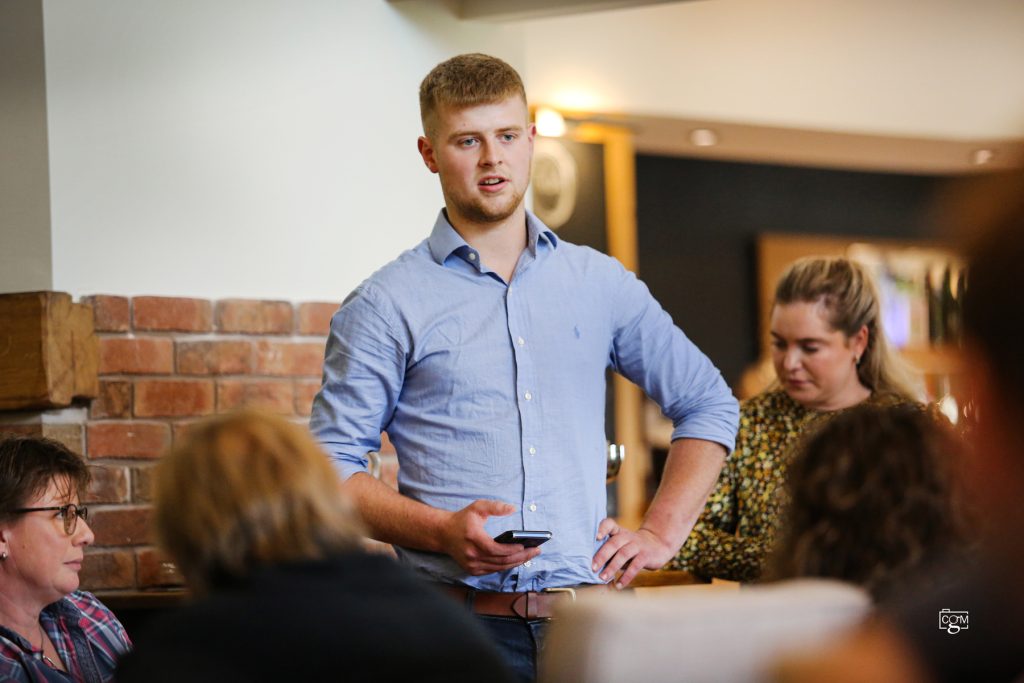 The Central Region would like to thank Tom and his girlfriend Freya for coming down from Cumbria to judge, as well as thank everyone who took the time to enter. Some 11 flocks took part in the competition which is testament to the enthusiasm for the breed in the area.
Chairman for the Central region, David Roberts, also presented outgoing chairman Cecil Thomas with a crook following a speech from Nick Hart thanking Cecil for his dedication and hard work as chairman for the last six years and three years prior to that with a break in between.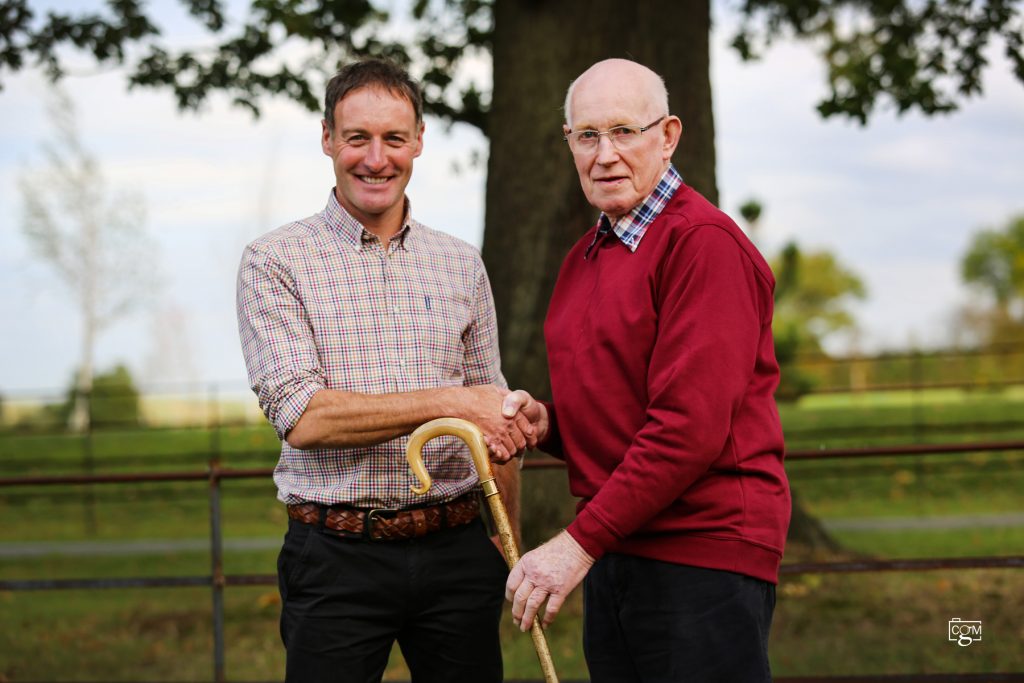 RESULTS:
SENIOR STOCK RAM
SMALL FLOCK
1st Ben James with Cinders You Can't Catch Me
2nd Grant Pink with Bicton Valatin
3rd John Goldstraw with a Galtres tup
LARGE FLOCK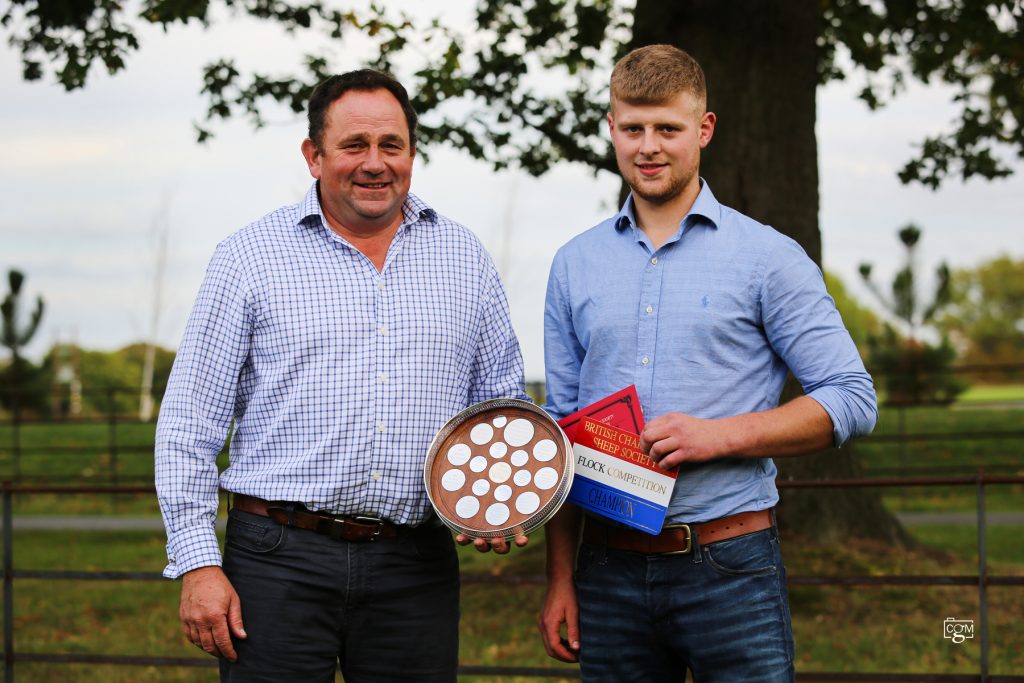 1st E Probert and Sons with Mortimer Supersonic
2nd Robert Gregory and Abbie Moseley with Fwrd Wing Man
3rd Andrew Walton with Rainbow Wasabi
JUNIOR STOCK RAM
SMALL FLOCK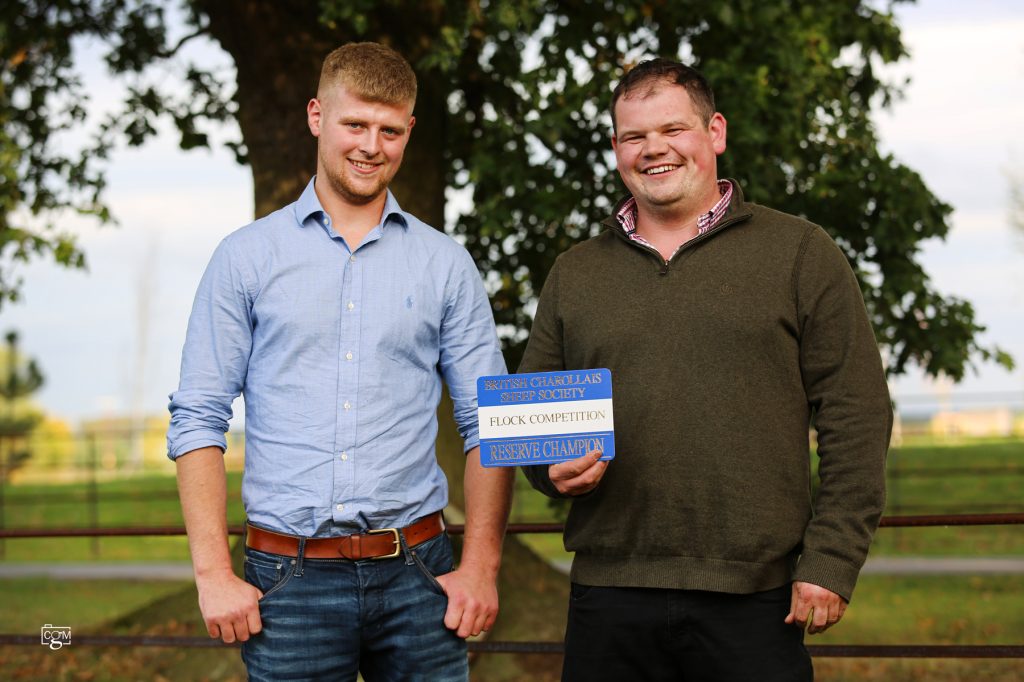 1st Grant Pink with Loanhead Apache
LARGE FLOCK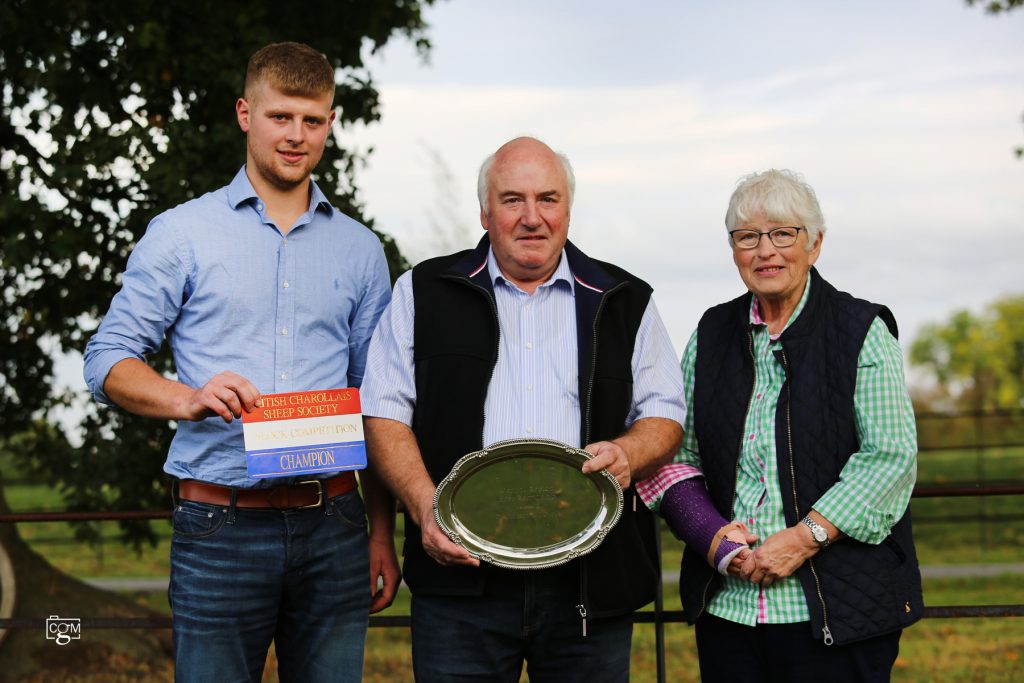 1st Madders and Johnson with Loanhead Admiral
2nd Mark Johnson with a Glen Coch tup
3rd Robert Gregory with Tullyear Artemist
SENIOR EWES
SMALL FLOCK
1st Ben James, Cinders
2nd Grant Pink, Bicton
3rd Richard Hartshorn and Connor Whitehead, Roden
LARGE FLOCK
1st Robert Gregory, Edstaston
2nd Abbie Moseley, Knockin
3rd E Probert and Sons, Mortimer
YEARLING EWES
SMALL
1st Ben James, Cinders
2nd Grant Pink, Bicton
3rd Richard Hartshorn and Connor Whitehead, Roden
LARGE FLOCK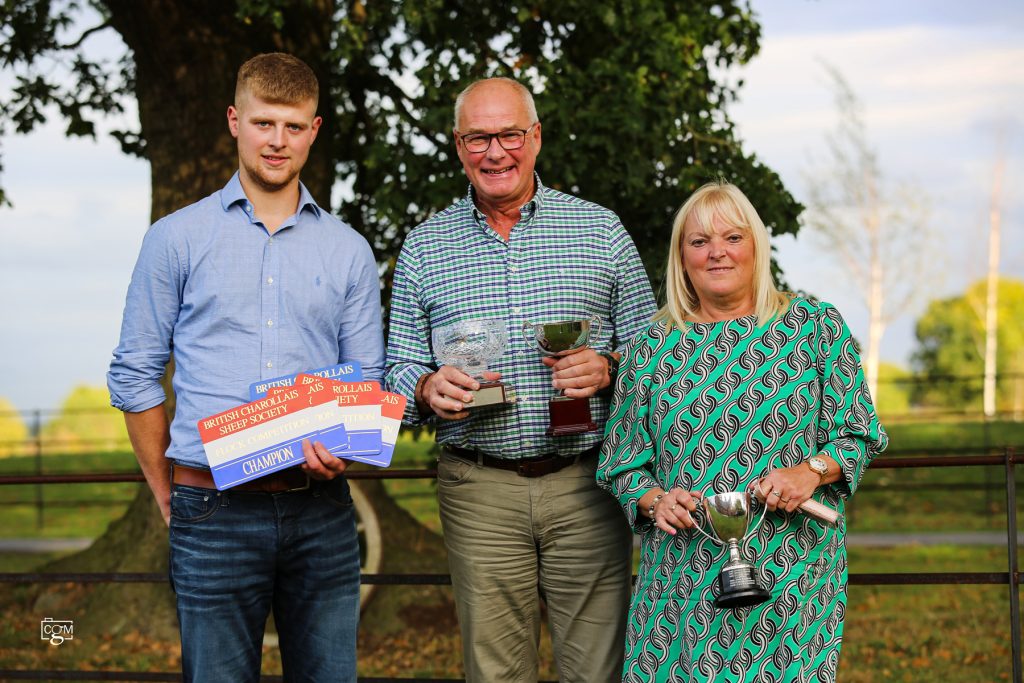 1st Robert Gregory, Edstaston
2nd Madders and Johnson, Blythe
3rd Abbie Moseley, Knockin
EWE LAMBS
SMALL FLOCK
1st Ben James, Cinders
2nd Grant Pink, Bicton
3rd Richard Hartshorn and Connor Whitehead, Roden
LARGE FLOCK
1st Robert Gregory, Edstaston
2nd Abbie Moseley, Knockin
3rd Madders and Johnson, Blythe
SMALL FLOCK OVERALL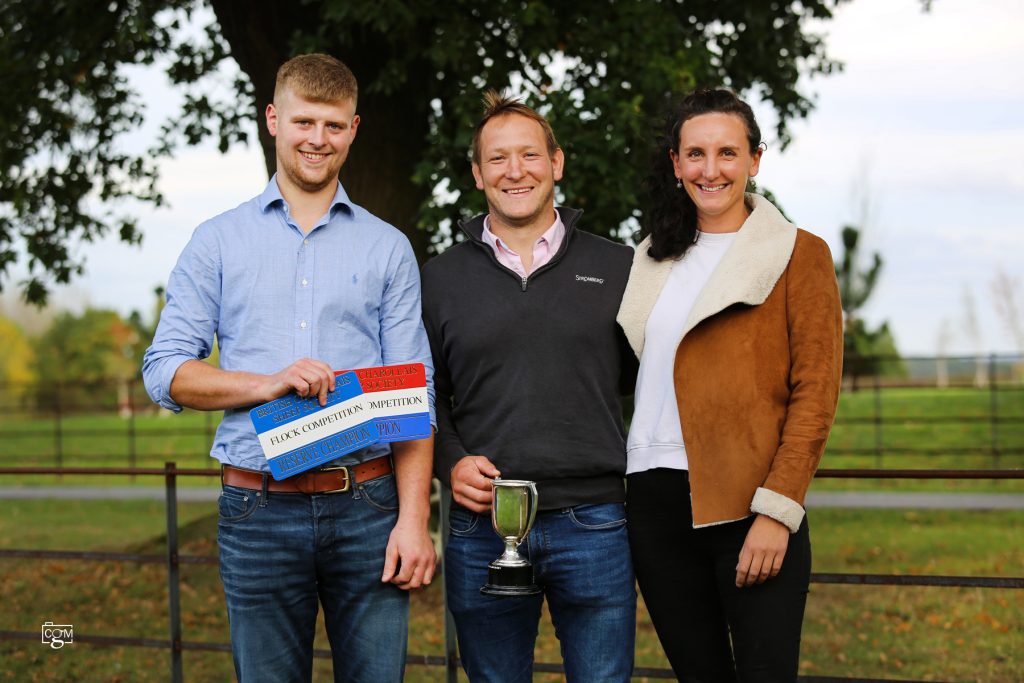 CHAMPION: BEN JAMES, CINDERS
RESERVE: GRANT PINK, BICTON
LARGE FLOCK OVERALL
CHAMPION: ROBERT GREGORY, EDSTASTON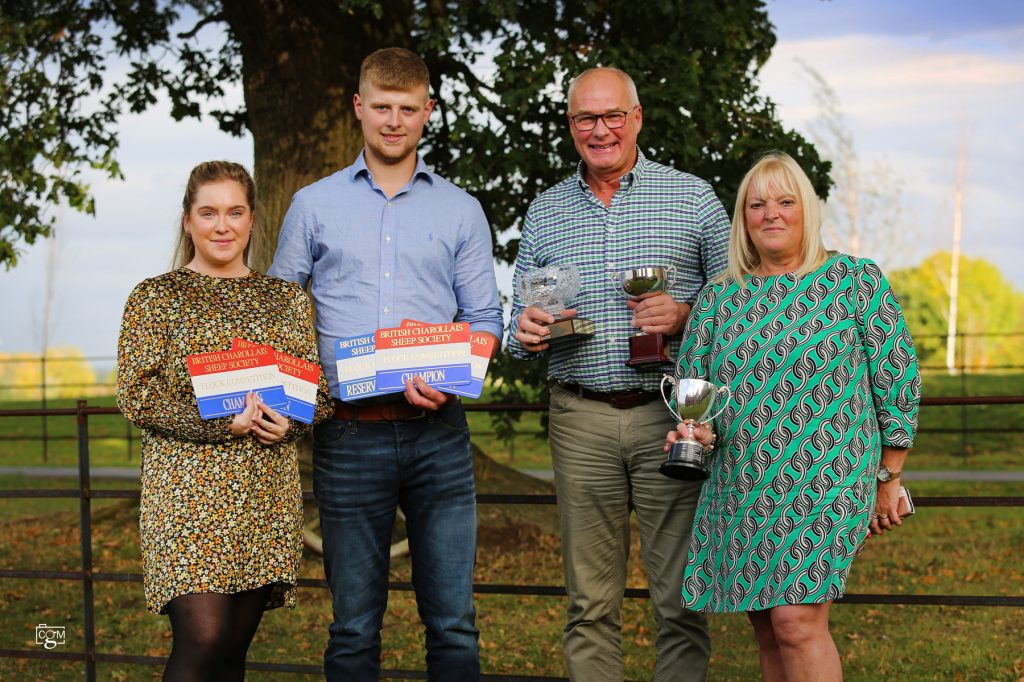 RESERVE: ABBIE MOSELEY, KNOCKIN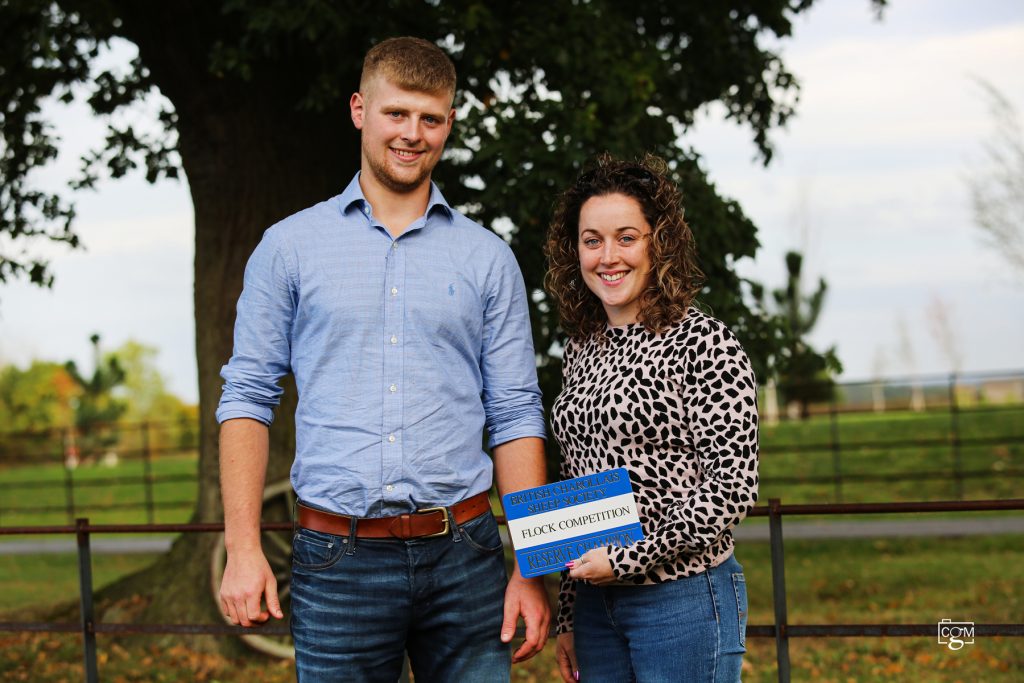 OVERALL CHAMPION: ROBERT GREGORY, EDSTASTON
RESERVE OVERALL CHAMPION: BEN JAMES, CINDERS