Back on one of the hottest days of summer, David Norman of the Kirkhouse flock took on a 1450-mile round trip to judge flocks from Bristol to Truro for the South West region's flock competition.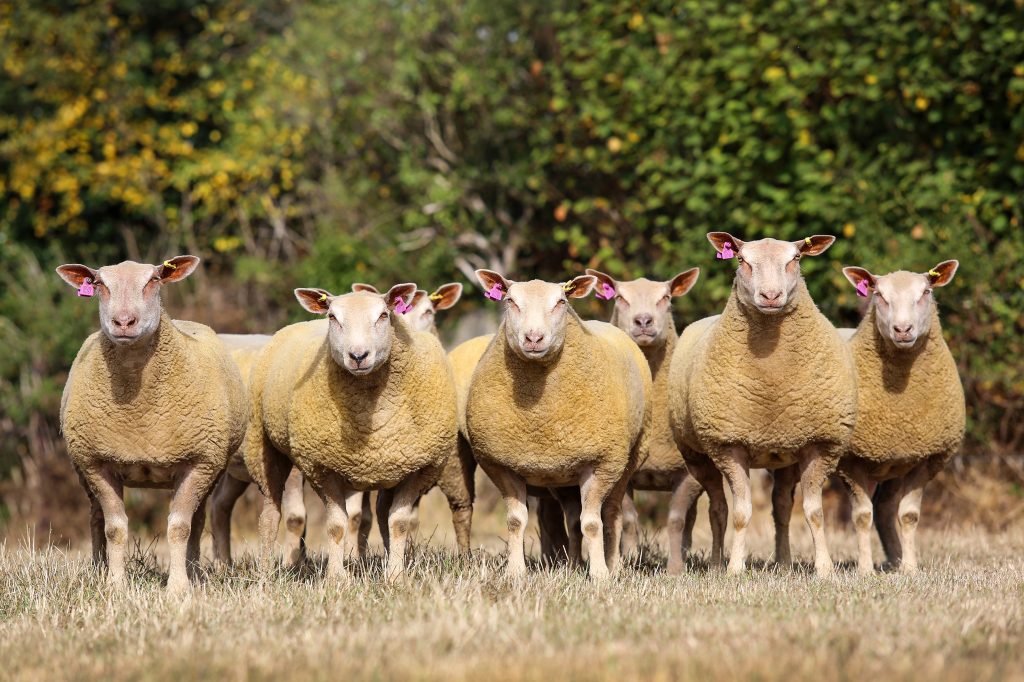 Coming through to take the champion flock title having won the medium sized flock were Ben and Amelia Watts' Willow flock, based at Ashburton, South Devon. Commenting on the flock, David said: "I was particularly impressed with their group of ewe lambs, some of which will be forward for the Saucy Sale in October."
Having come through as reserve champion in the medium flock section, William Whiting's Fursdon flock, based at Liskeard, Cornwall, really caught David's eye to take reserve overall. "This is a young breeder with great passion for Charollais and certainly one to watch in the future. A relatively new flock, showcasing many purchased sheep, he's certainly got a good eye buying sheep of a similar type, so it won't be long before he's making the headlines outside of the South-West."
Winning the large flock section was Tom Newth of the Prestleigh flock at Shepton Mallet, Somerset. "Again, a flock showcasing a strong stamp of quality throughout, Tom had some strong ewes with good skins, I was particularly impressed with the legs and feet in these ewes."
The small section of the flock competition was won by John Barker and his Oakdene flock. Based at Wellington, Somerset, David felt that while particularly not the biggest flock within this section, the females were clean, balanced and farmed with a strong commercial focus in mind.
The South-West region would like to thank David for his time spent travelling the length and breadth of the region and for undertaking the large task at hand with great professionalism.
RESULTS
Overall champion flock: Ben and Amelia Watts, Willow 
Reserve champion flock: William Whiting, Fursdon 
Champion large flock: Tom Newth, Prestleigh 
Reserve champion large flock: Roy Endacott, Meadow Rise 
Champion medium flock: Ben and Amelia Watts, Willow 
Reserve champion medium flock: William Whiting, Fursdon 
Champion small flock: John Barker, Oakdene 
Reserve champion small flock: Patrick Tully, Bincombe 
Large Medium Small
Ewes
1st Prestleigh Willow Bincombe
2nd Woodspring Fursdon Woodhayes
3rd Meadow Rise Heatham Oakdene
Shearling ewes
1st Meadow Rise Fursdon Oakdene
2nd Prestleigh Willow Bincombe
3rd Woodspring Abbascombe Woodhayes
Ewe lambs
1st Prestleigh Willow Oakdene
2nd Meadow Rise Fursdon Bincombe
3rd Woodspring Abbascombe Woodhayes
Stock ram
1st Meadow Rise Fursdon Woodhayes
2nd Woodspring Abbascombe Bincombe
3rd Portway Heatham Oakdene
Junior stock ram
1st Prestleigh Elsridge Bincombe
2nd Woodspring Heatham Oakdene
3rd Meadow Rise Abbascombe Hole Brook