Topping Charollais trade at the NSA South West Ram Sale, Exeter, at 1200gns were the Quick family, Crediton, Devon, with shearling ram Dafolog 21VFC00198 from their Loosebeare flock.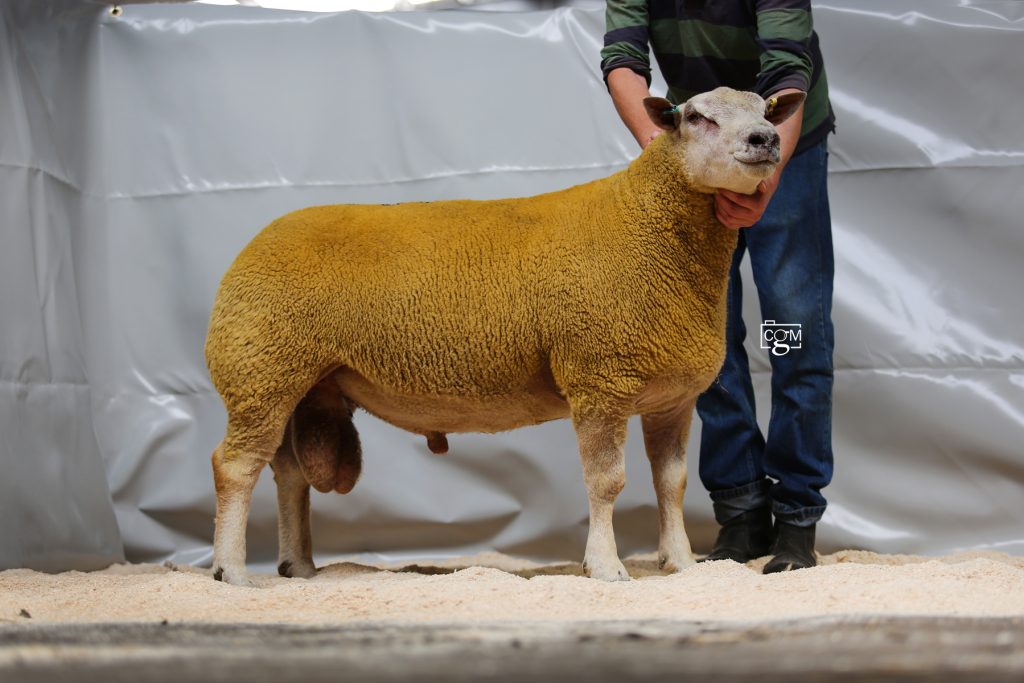 This shearling ram, bred by D J Thomas, is by Ffrwd Vunipola and out of a dam by Wernfawr Platinum and sold to R and M F Rottenburn, Taunton, Somerset.
Following that at 1000gns was another shearling, this time from Gerald Burrough's Sheldon flock in the form of Sheldon 21XNR01183. This Loosebeare Tornado son it out of a dam by Foulrice Roderick and was knocked down to G R and R J Ward, Winkleigh, Devon.
Then at 900gns was another from the Sheldon pen, Sheldon 21XNR01203. Sired by Foulrice Uzziah and out of a dam by Ddfrwd Samson, he caught the eye of M Geach, Padstow, Cornwall.
Close behind at 880gns was the next in the ring, Sheldon XNR2101184. He's by Loosebeare Tornado and out of a dam by Foulrice Roderick. Buying him were D W and A E Enticott, Wellington, Somerset.
Next in line was an 850gns call for another Sheldon shearling, but this time from the Quick family's pen. This was XNR2101131, another by Loosebeare Tornado and this time out of a dam by Sheldon Rambo. He sold to A R Henson, Tiverton, Devon.
And making 800gns was another from the Quicks in the shape of Grug 21W01001. Bred by Geraint Evans, he is by Sant Andras Vanquish and out of a dam by Hollylodge Rebel. Buying this one were previous buyers R and M F Rottenburn.
Averages: 36 shearling rams £633; 33 ram lambs £484; 3 aged ewes £269; 17 shearling ewes £358; 6 ewe lambs £227 (Kivells).