Charollais females met a strong demand at the Dungannon Female Sale, with enthusiastic buyers from both Southern Ireland and the UK.
The first two lots in from the Springhill flock of Graham Foster took the two top prices of the day. The first lot in the ring an in-lamb gimmer by Logie Durno Untouchable and out of a Rhaeadr dam sold for the top price of 5000gns to David Roberts, Shropshire, setting a female Charollais breed record for Dungannon.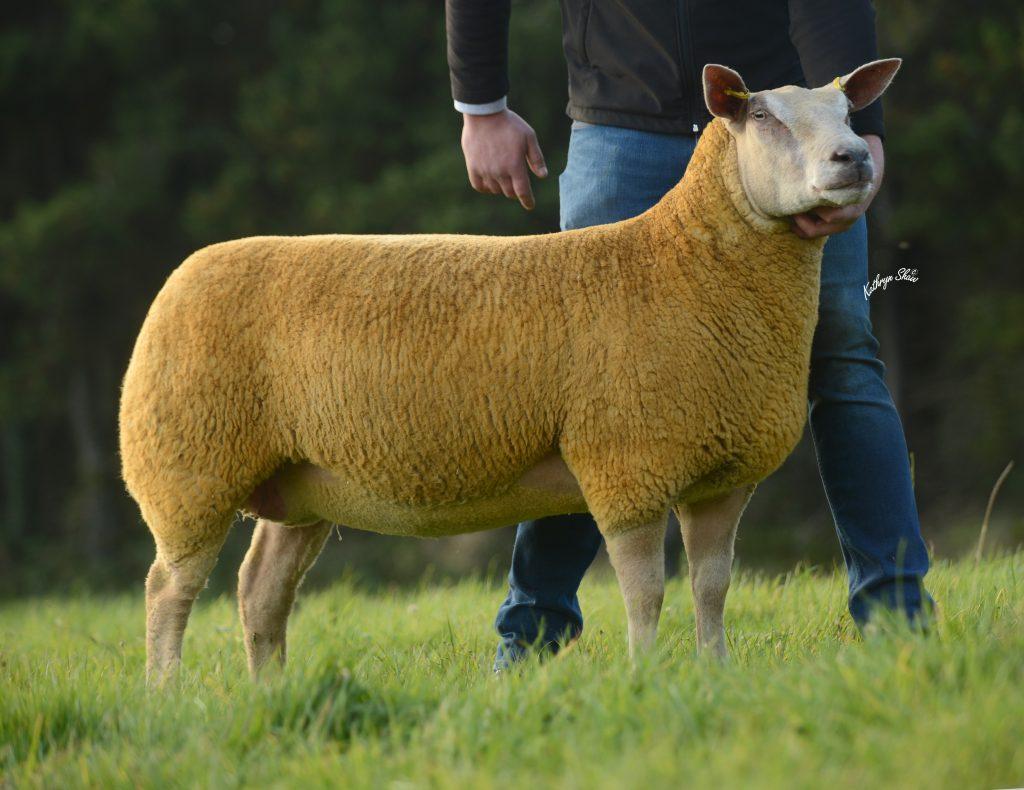 Next in was another Untouchable daughter this time out of a Lisfuncheon dam, which sold for 3500gns to David Anderson, Bushmills, making an average of 4250gns for the two on offer.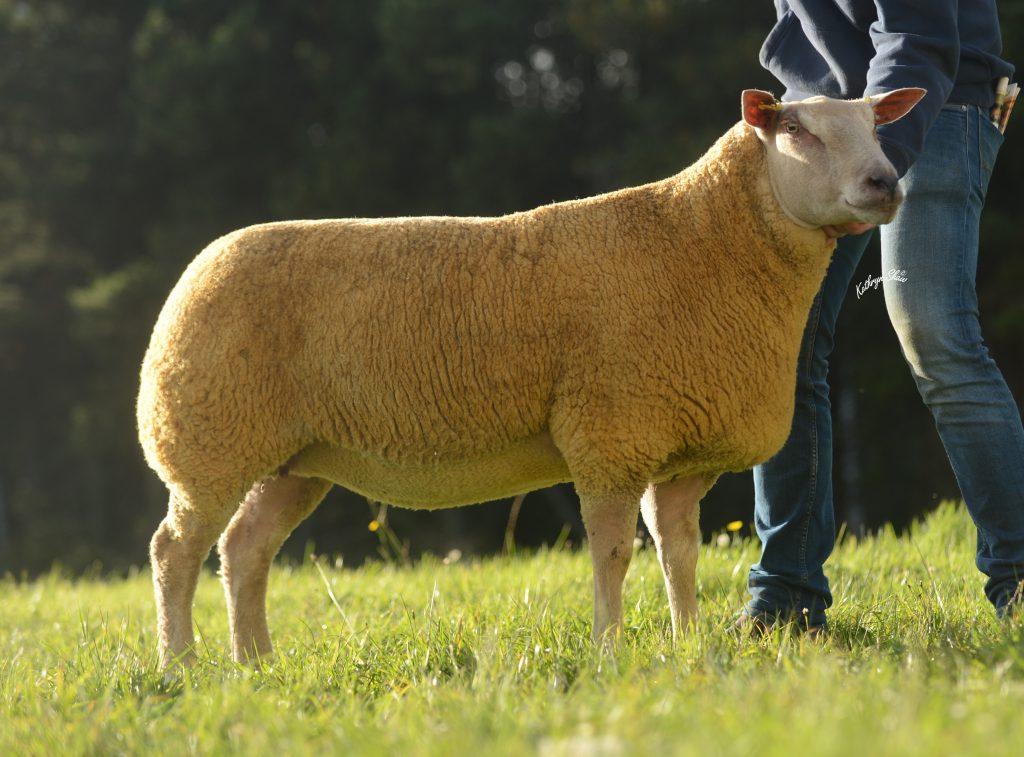 The Artnagullion flock of William McAllister had forward a strong pen of ewes which were in high demand. Top price in this pen was lot 13 a powerful Loanhead Upper Class daughter and out of a homebred dam, which sold for 2500gns to Tom Newth, Somerset.
Benjamin Bingham from County Tyrone went to 1260gns for his pick of the Artnagullion pen, this lot 17 sired by Knockin Shop. The Artnagullion pen averaging 1062gns for 10 sold.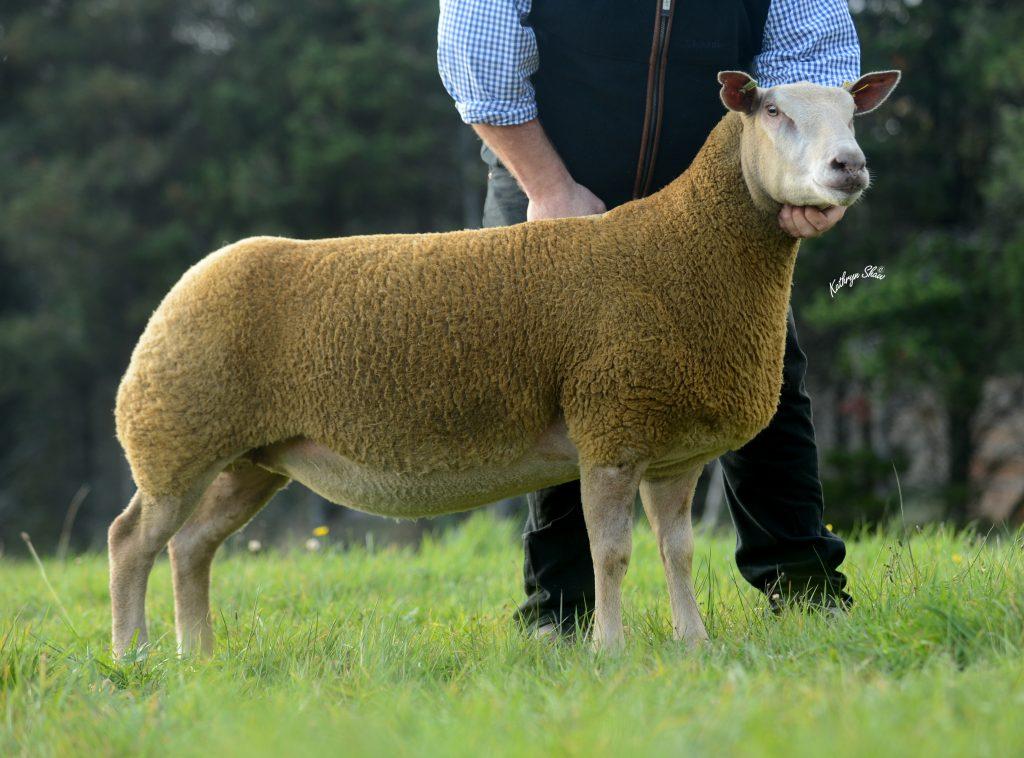 Meanwhile lot 15, another Upper Class daughter and out of a home bred ewe sold to County Armagh breeder Glenn Baird for 1650gns. 
Ian Craig's Ballynoe House flock had a good days trading with lot 29, a Loanhead Upper Class daughter out of a home bred ewe sold for 1250gns to Richard Powell for his Iskeymeadow flock. 
Jerrettspass-based breeder John Waddell also took his pick from the Ballynoe House pen purchasing lot 28, another Upper Class daughter for 1100gns. Meanwhile, lot 27 once again sired by Upper Class and out of a home bred ewe went to Roscomonn-based breeder Michael Regan for 1000gns. The Ballynoe House flock averaged 984gns for five sold. 
County Down Breeder Sarah Riley sold her top at 1040gns. This one is a Castellau One In A Million daughter out of a home bred ewe and caught the eye of Drew and Stephen Cowan for their Tullyear flock.
David and Liz Mawhinney sold their best from their Rockvilla pen to Richard Powell, County Armagh. This one was lot 3, an Artnagullion Trojan daughter which was knocked down at 820gns.
Of the ewe lambs on offer, Graham Foster's Springhill flock once again made the headlines with lot 81, a stylish Springhill Vodka daughter setting the price for ewe lambs selling to T Henderson, Londonderry for 2100gns. 
Meanwhile, lot 89, a full ET sister to lot 81 sold to Southern breeder Michael Power for 1900gns, while lot 87 from the same pen heads across the water to Ben Radley, Dumfries for 950gns. This one is a Rhaeadr Undercover daughter and out of a Springhill dam. The last in the Springhill pen was a full ET sister to lot 89 selling for 900gns to James Reid, Ballymoney. Springhill averaged 1011gns for eight sold.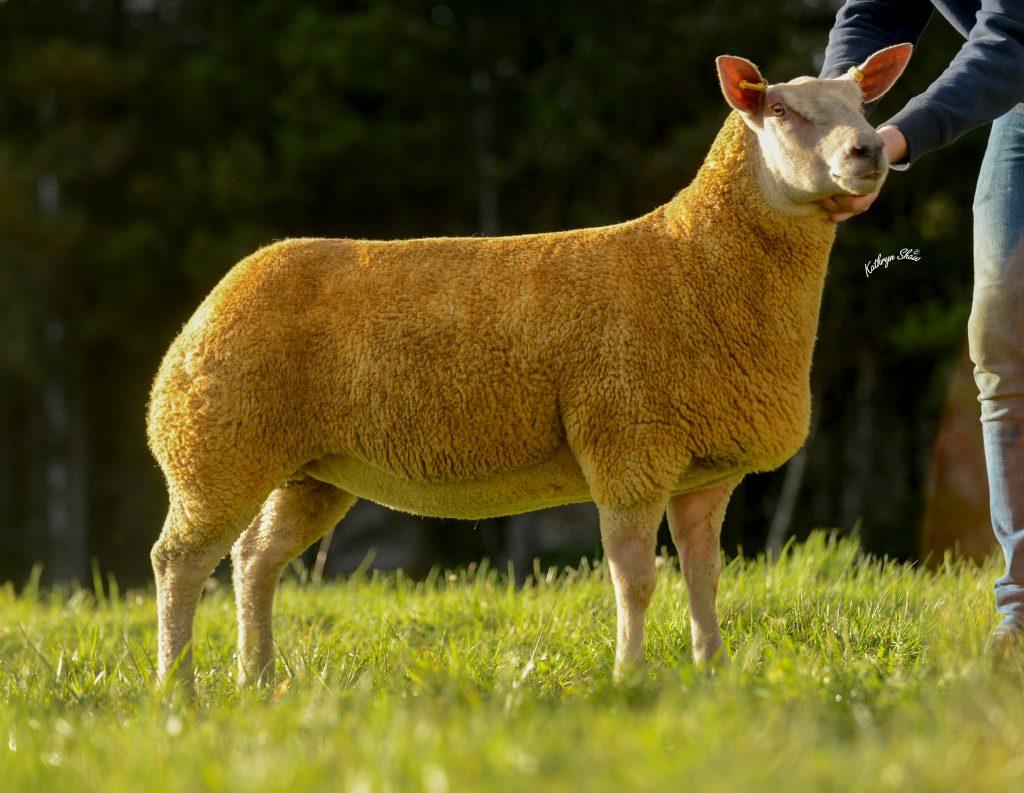 The Hollylodge pen of McConnell Brothers sold their top ewe lamb, lot 105, at 1100gns. This Loanhead Ur The Boy daughter sold to Kenneth Kennedy, County Wexford. 
County Cork breeder James Walsh made his choice from the Hillside pen of Alistair Moore in the form of lot 116 a Gorteen Unique daughter out of a home bred ewe selling for 1020gns. 
Wesley Cousins purchased two Rockdale Tornado daughters from Norman McMordie for his Botera flock, the first being lot 130 which sold for 1300gns, while lot 129 was knocked down for 1200gns.
Lot 131 from the Riverdale pen, an Edstaston Ultravox daughter sold for 1050gns to Rebecca McBratney. The Riverdale pen averaged 1183gns for three sold.
Averages: 46 in-lamb ewes 860gns; 67 ewe lambs 543gns.