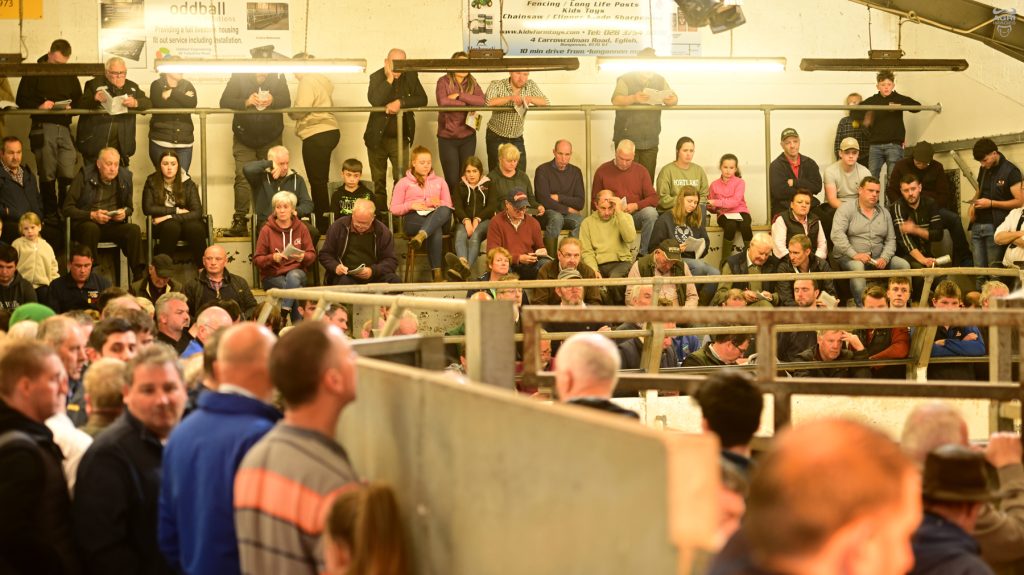 Dungannon Farmers Mart witnessed a strong interest from both pedigree and commercial buyers at last week's Charollais Premier Sale. The buzz around the sale ring generated a top price of 5000gns for Gorteen 23VCT06973.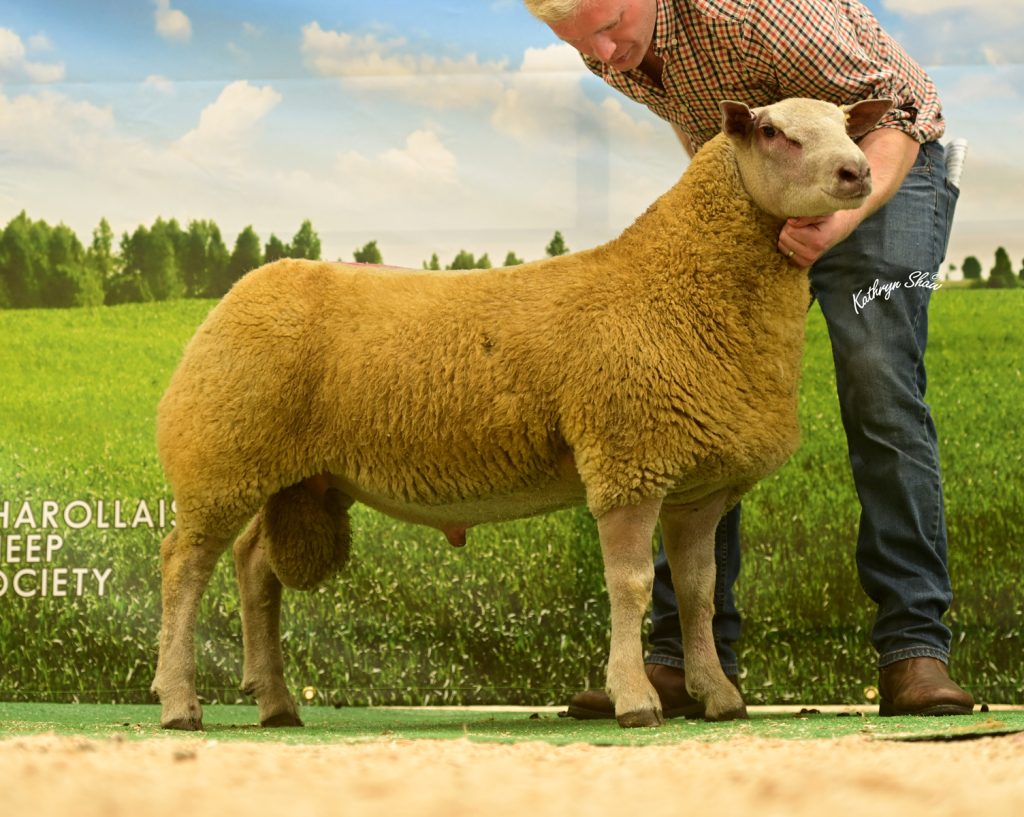 By Oakchurch Admiral, this one is out of a homebred female by Rhaeadr Orlando. With a top 10% index, he caught the eye of Jonathan Wales, for his Carlisle, Cumbria-based Thackwood flock.
Second highest price on the day was another ram lamb selling for 3200gns for Messrs A and P Crawford. Dunroe 23VKP00042 is a son of Ballynoe House Action Man and is out of a Springhill ewe by Logie Durno Untouchable. Taking this one home to Bangor, Co Down, was Harold McBratney.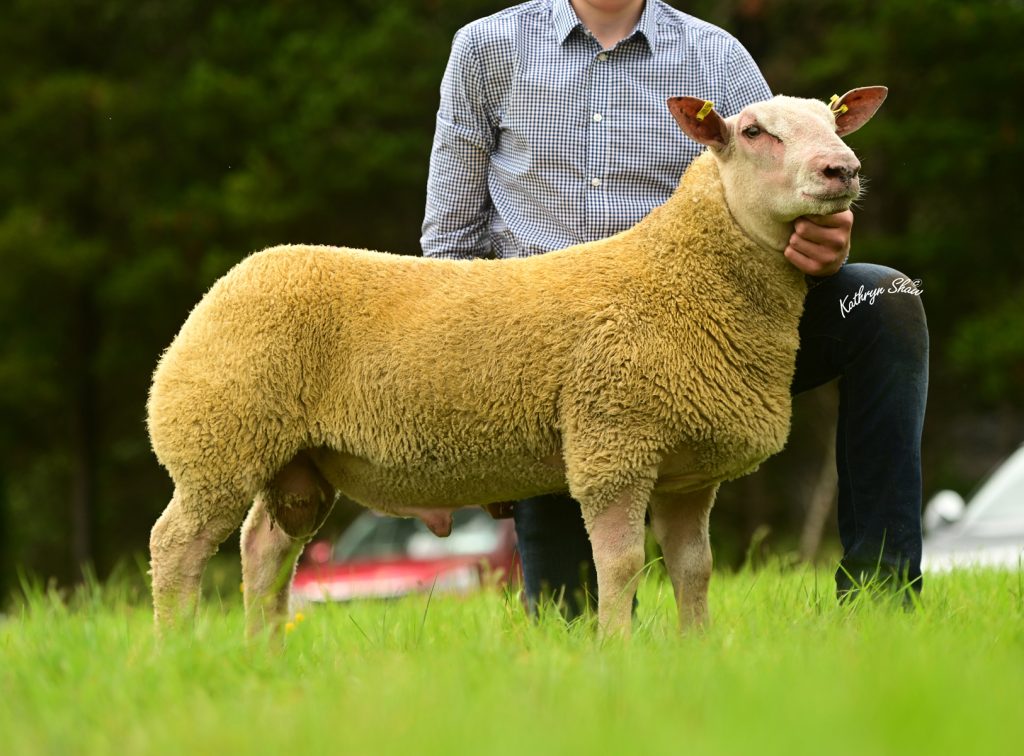 Then at 3000gns was Ballynoe House 23YCR00828 from Ian Craig. This Rockdale Vespian son is out of a homebred daughter of Loanhead Upperclass and caught the eye of Dumfries-based Ben Radley for his Loaningfoot flock.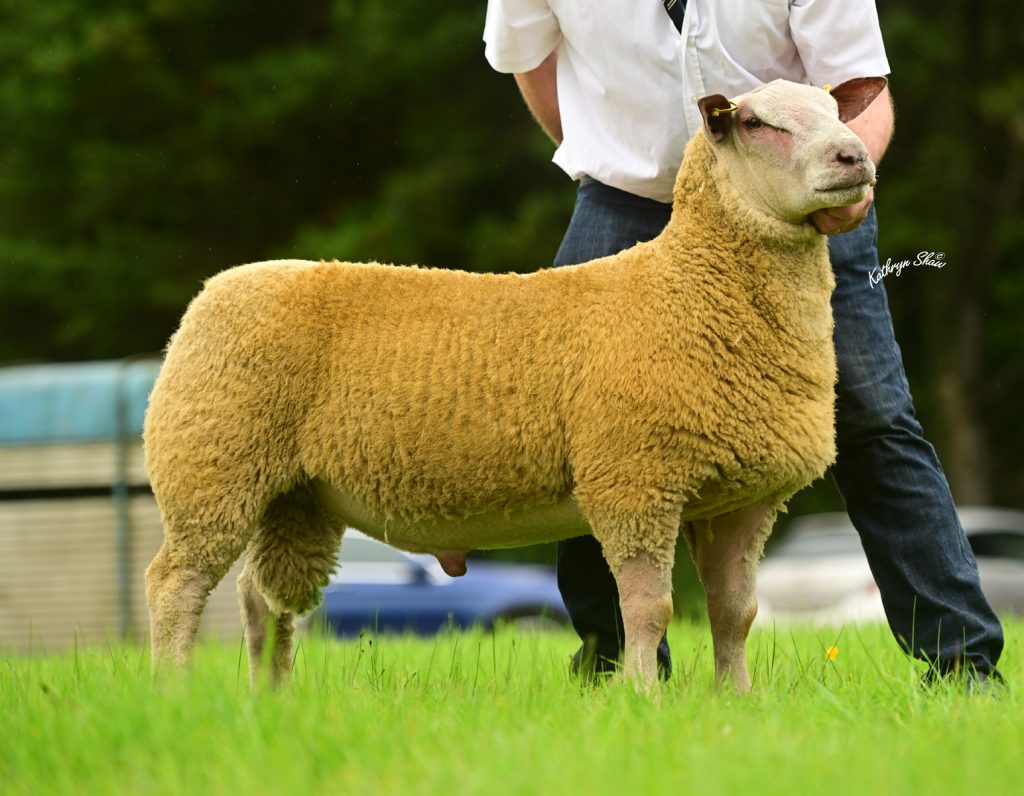 At 1800gns was the champion from the pre-sale show from Messrs McConnell Bros. Hollylodge 23WZ00913 is by Bawnard Allaho and out of a homebred female by Loanhead Ur The Boy. Backing his choice to tap this one out as champion was Jim Neill, Kelso, Scottish Borders, buying for his Runningburn flock.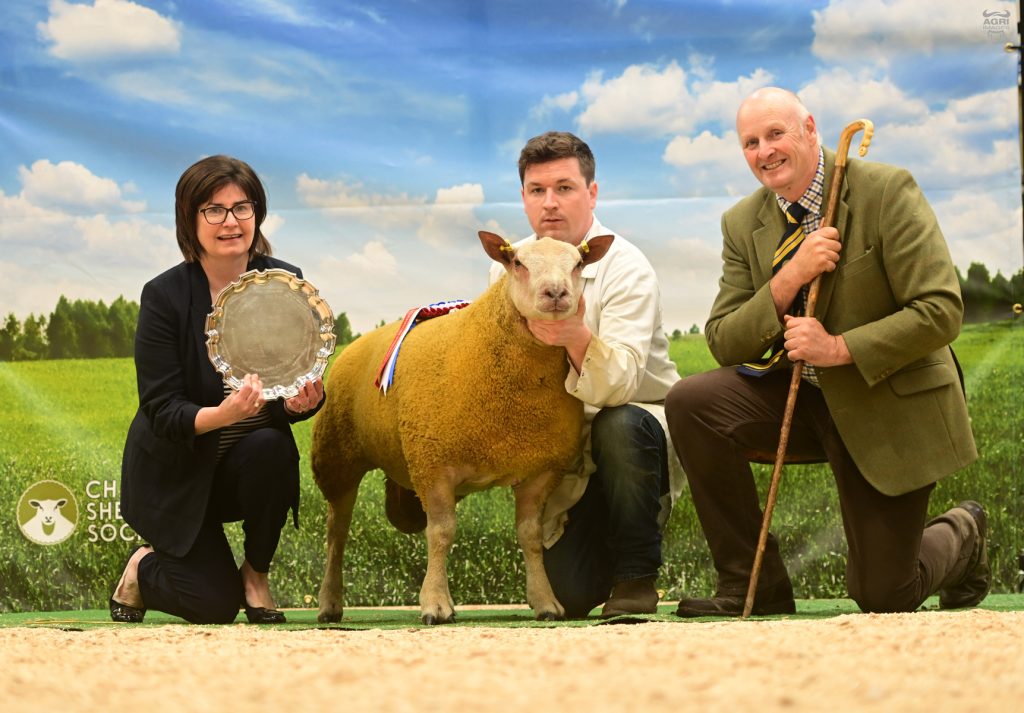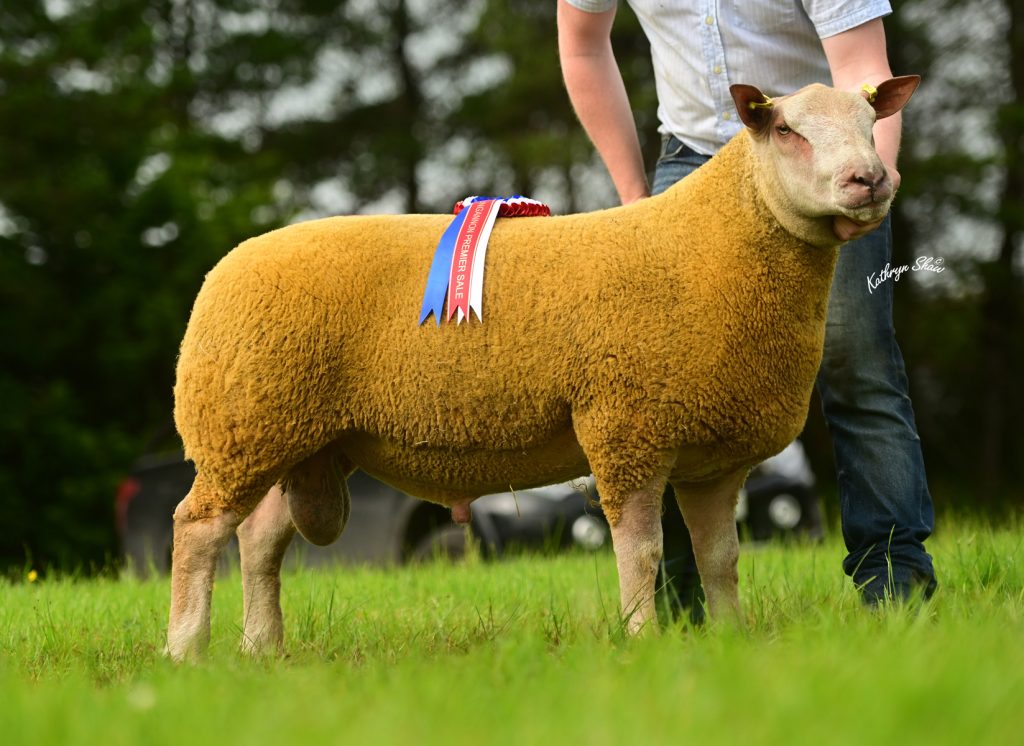 Then just shy of that figure at 1700gns was Artnagullion 23ZGQ05728 from William McAllister. By Iskeymeadow Wagamama, he's out of a Knockin Shop daughter and was knocked down to Rodney Goudie, Co Donegal.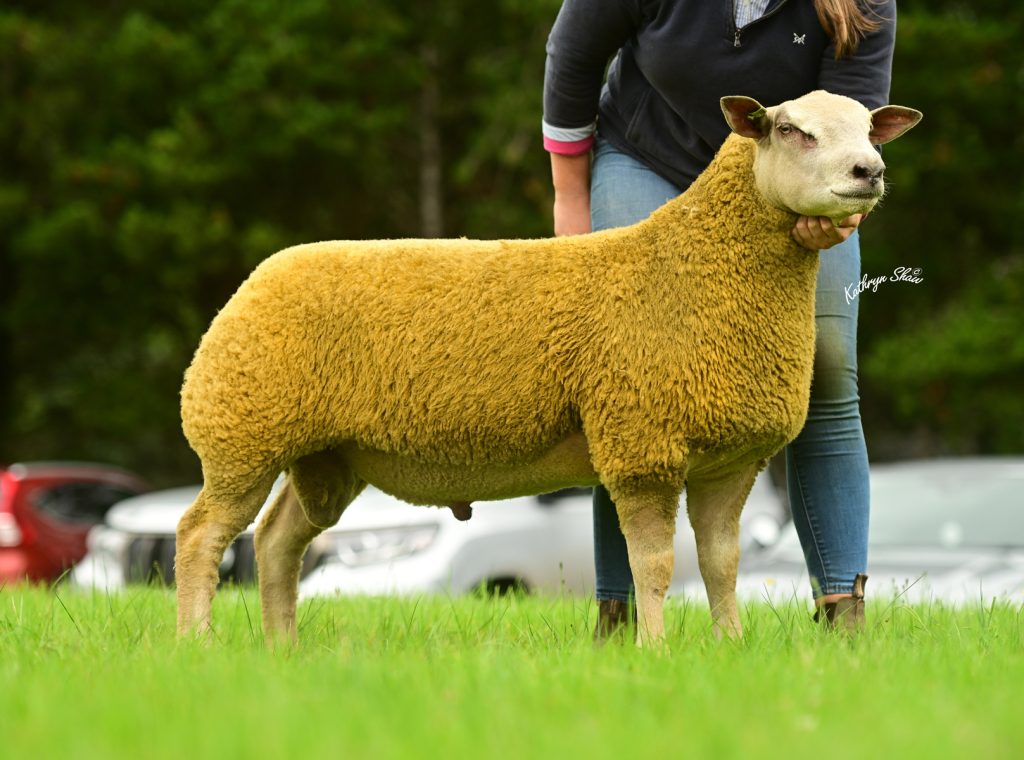 Two ram lambs then shared a price tag of 1600gns, the first was Springhill 23WLK07098 from Graham Foster. This Ballynoe House Playboy son is out of a Logie Durno Untouchable daughter and is maternal brother to Springhill Aston Martin. Securing this one was Aiden Loftus, Crossmolina, Co Mayo.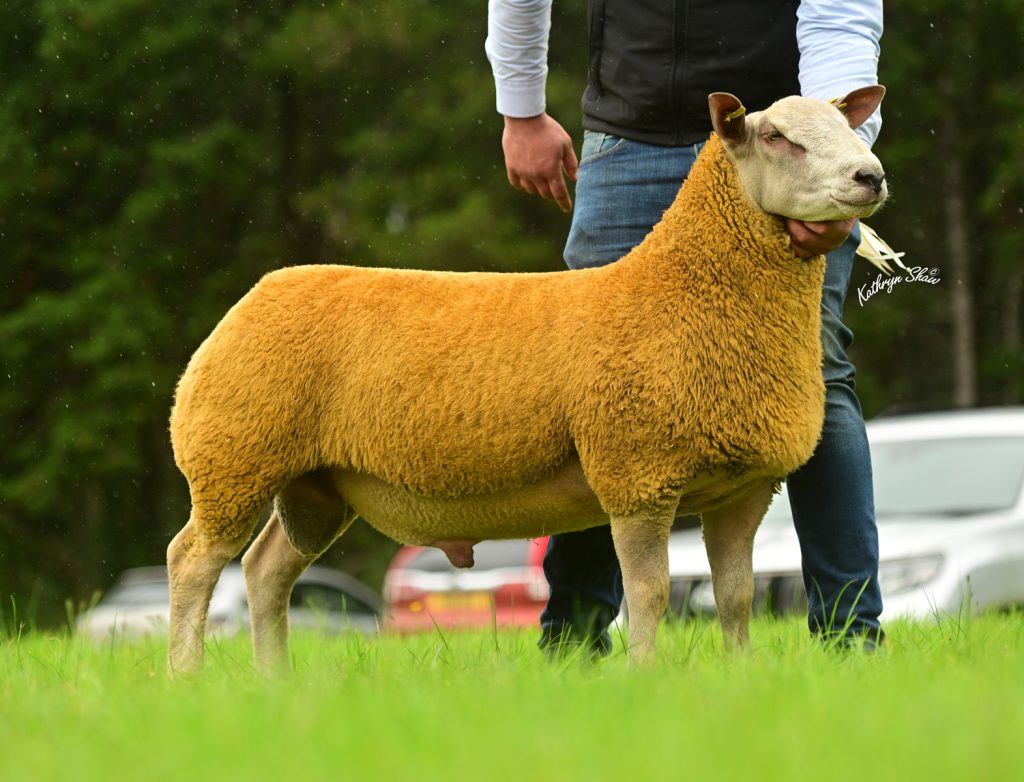 At the same money was Iskeymeadow 23VFV00155 from Richard Powell. This Loanhead Villain son is out of a Rockvilla-bred Artnagullion Trojan daughter and found a new home with Ryan McElhinney, Letterkenny, Co Donegal.
Shearling rams
Leading a small offering of shearling rams at 1900gns was the reserve champion, Ballyhoe House Action Man, offered by Graham Foster. Used successfully, this Rpckdale Vespian son is out of a Knockin Shop daughter. He sold to Alistair Craig, Claudy, Londonderry.
Two shearling rams then met a 1200gns price tag, the first being the male champion from this year's Balmoral Show, Lornbrook 22ZHV01796. By a Logie Durno ram and out of a Loanhead female by Rhaeadr Orlando, this one caught the eye of Sean Naughton, Ballinasloe, Co Galway.
The other at that money was another from Diane Christie, Hollylodge 22XWZ00791. Bred by Messrs McConnell Bros, this Loanhead Ur The Boy son is out of a Hollylodge female by Edstaton San Miguel. He was knocked down to P Murphy, Dungiven, Co Waterford.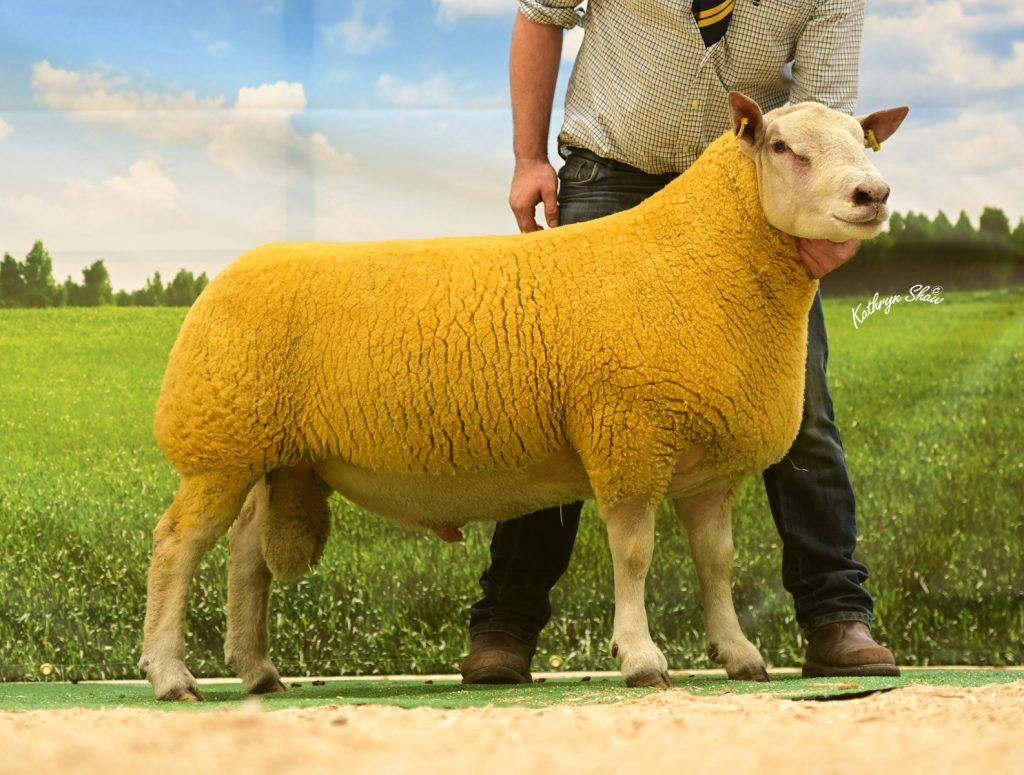 Ewe lambs
A bid of 1500gns secured the top priced ewe lamb on the day from William McAllister's Artnagullion pen. By Iskeymeadow Wagamama, Artnagullion 23ZGQ05709 is out of a homebred female by Knockin Shop. She sold to Stewart Thompson, Ballybofey, Co Donegal.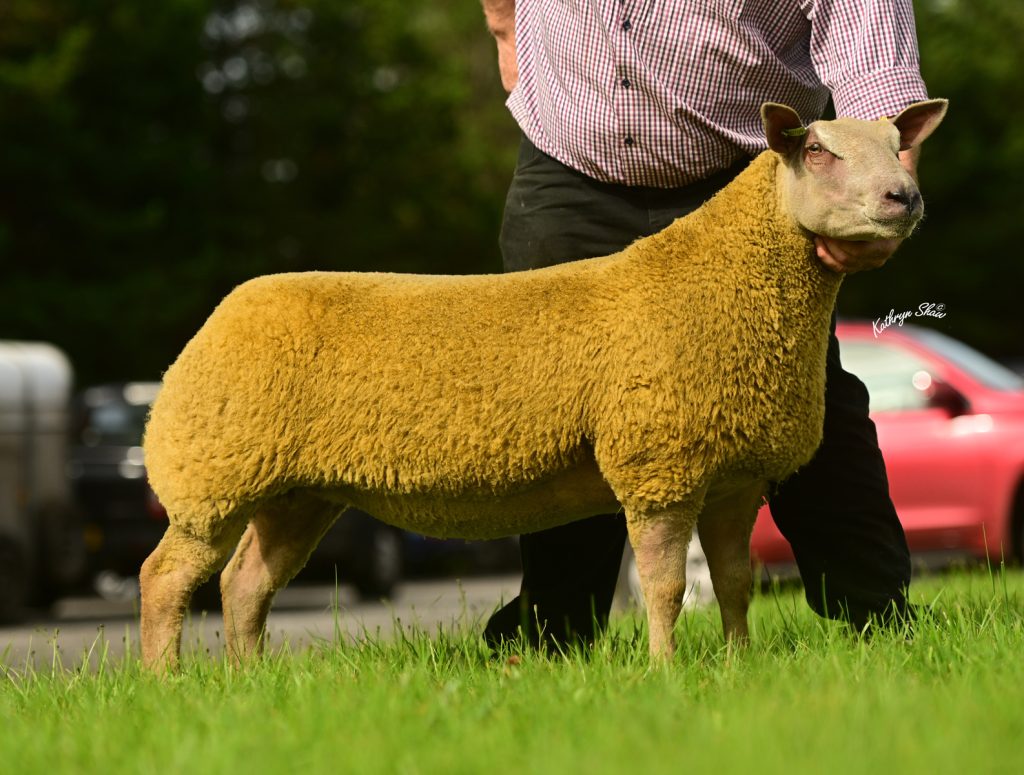 Meanwhile at 1400gns was Glen Baird selling Aghavilly 23VAB02021 to Richard Powell, Co Armagh. By Loanhead Virgil Van Dyke, this one is out of an Artnagullion female by Loanhead Upperclass.
Averages: 10 aged and shearling rams £1132; 96 ram lambs £834; 18 ewe lambs £673 (Dungannon Farmers Mart).