Repeating his success from the Royal Highland Show, Ben Radley of the Loaningfoot flock took the breed championship at this week's Great Yorkshire Show.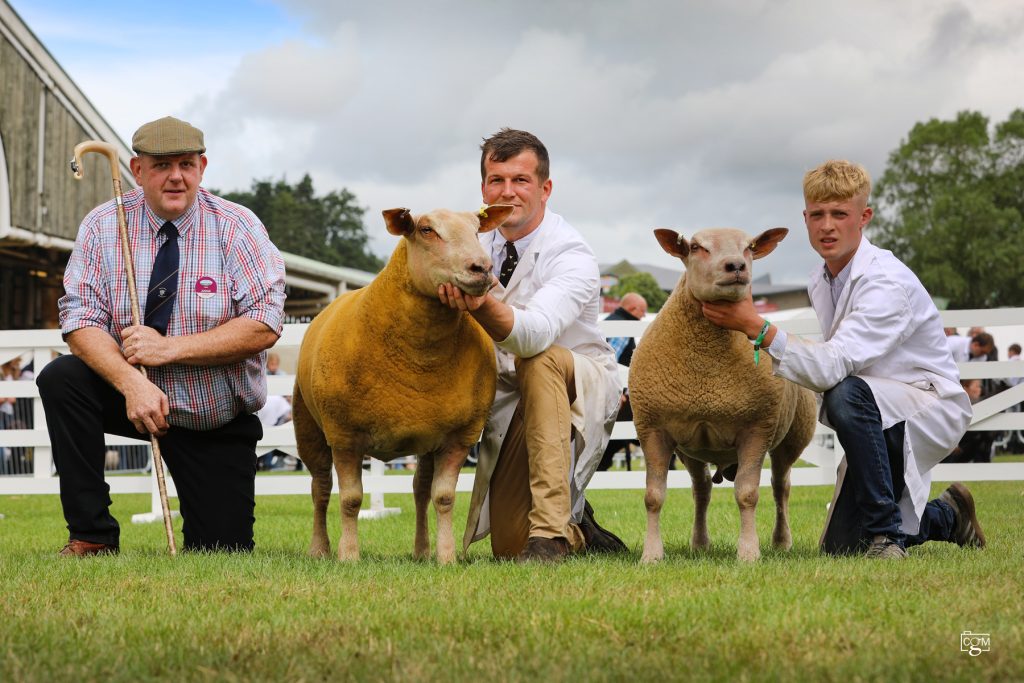 His shearling ewe, 22XZR01394, is a homebred Foxhill Va Va Voom daughter out of a Foulrice ewe by Foulrice Osprey and she was the pick of judge William McAllister of the Artnagullion flock in Northern Ireland.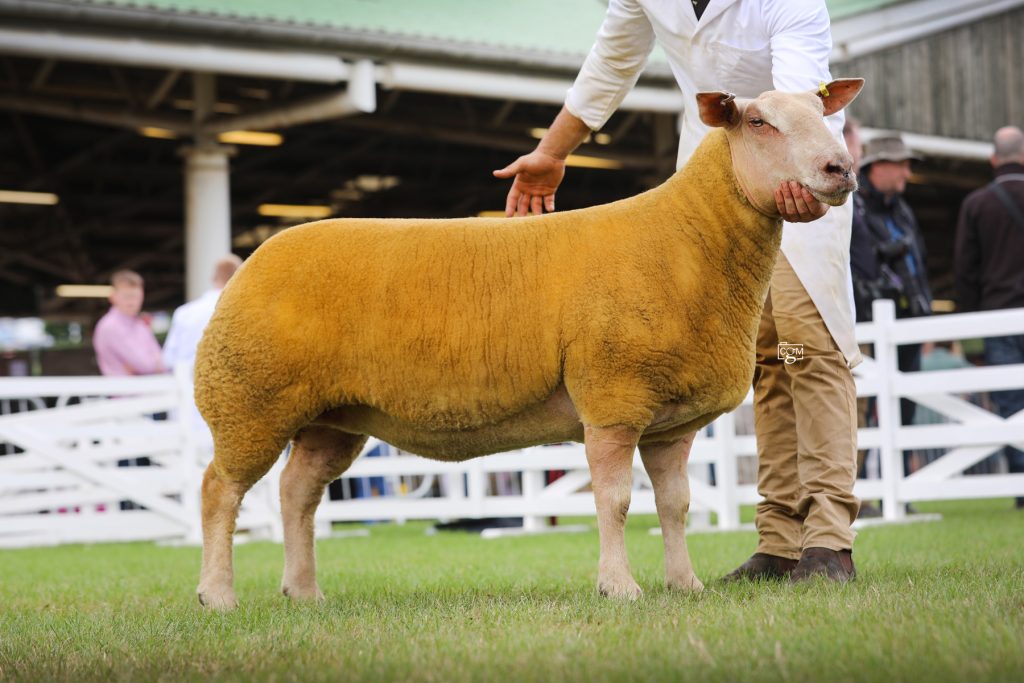 The Wales family then celebrated success by clinching the male and reserve overall championship with their ram lamb class winner, Thackwood 23GU06554. This ET-bred Boyo Vancouver son is out of a homebred female by Ffrwd Top Notch and has been retained for use within the Thackwood flock.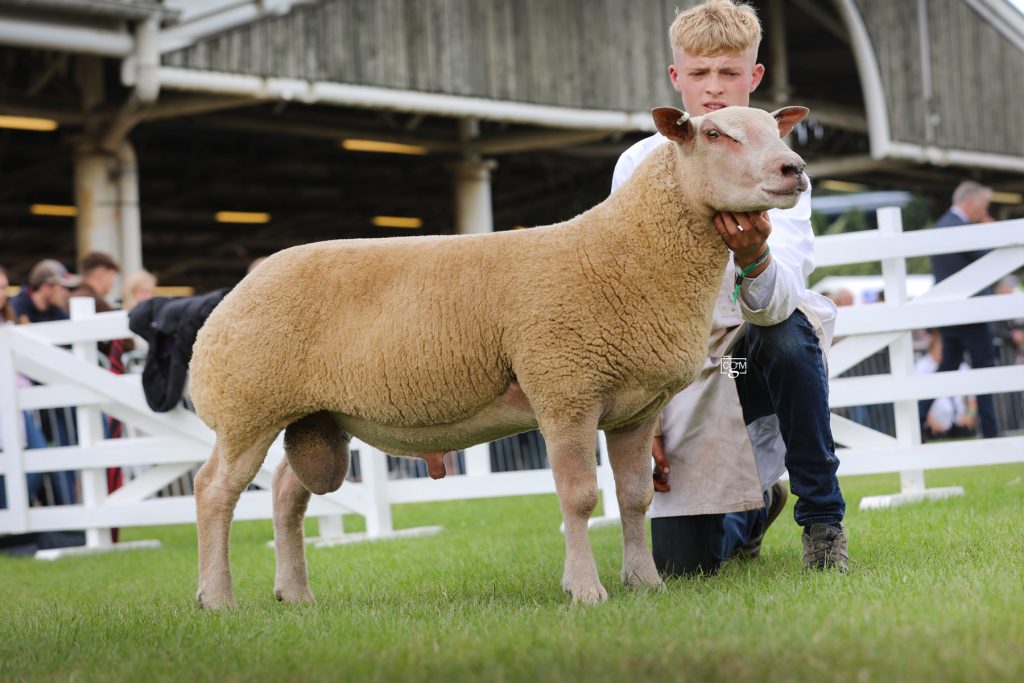 Adding to their rosette haul, the Wales family then took the reserve female championship having come through as winner of the aged ewe class with Thackwood 21GU05065. This 2020-born daughter of Ffrwd top Notch is out of a homebred female by Loanhead Nailer.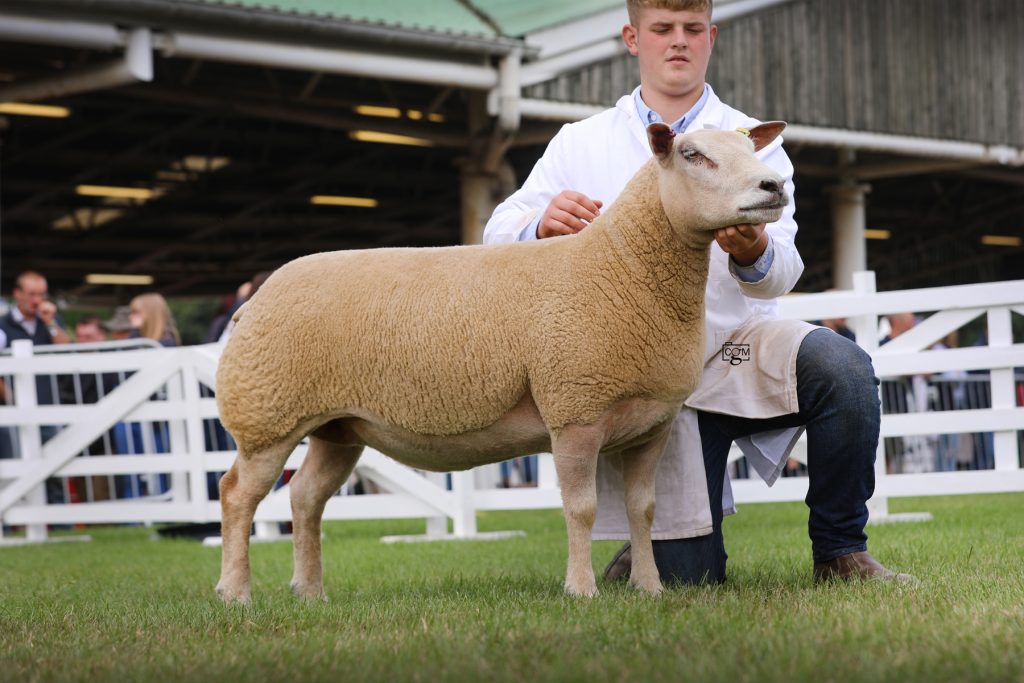 Meanwhile, reserve male honours went to Messrs Sloan and Jackson with their second placed ram lamb, Rigghead 23HR05404. By Carnew Wise Crack, he's out of a homebred female by Edstaston Urban Warrior.
The Rigghead flock also took top spot in the shearling ram class with Dafolog 22VFC00352, a Ffrwd Vunipola son out of a Buckland bred ewe by Wernfawr Platinum. This one had previously stood third at the Royal Highland Show. They also won the ewe lamb class with Rigghead 23HR05418, a Carnew Wise Crack daughter.
Meanwhile winning the aged ram class was Carnew Wildthing 21ZXJ30749, a 2020-born ram from Messrs Robert and Samuel Tindall. This one is by Ffrwd Top Notch out of a Wernfawr Prospect sired Carnew female.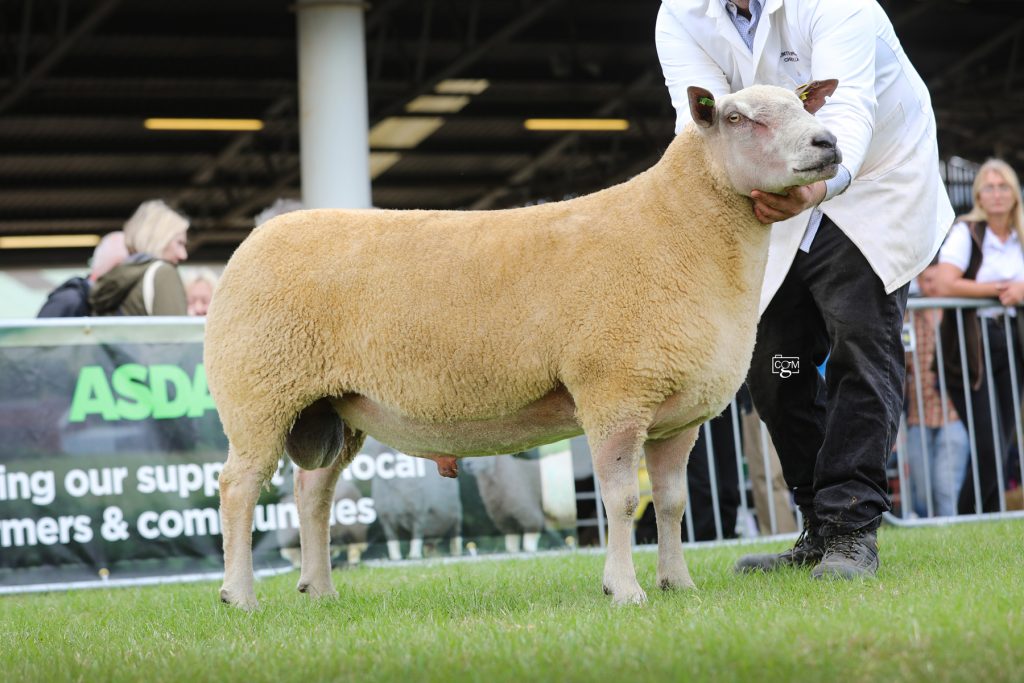 Great Yorkshire Show Results
Ram two shear or over:
1st Messrs Robert and Samuel Tindall Carnew Wildthing 21ZXJ30749
2nd Mr S J and Mrs J E Hobson Edstaston Ventrue Scout 20TG00934
Shearling ram:
1st Messrs Sloan and Jackson 22VFC00352
2nd Mr C W Marwood and Son 22DG12138
3rd Mr C Sercombe 22PE10681
Ram lamb:
1st Messrs Wales 23GU06554
2nd Messrs Sloan and Jackson 23HR05404
3rd R Todd 23TOD02371
Ewe:
1st Messrs Wales 21GU05065
2nd R Bamforth 19XXW00095
3rd Mr C Marwood and Son 21DG11138
Shearling ewe:
1st Mr B Radley 22XZR01394
2nd Messrs G C and C J Watson 22YST00985
3rd Mr Oliver Chapman 22VCN00110
Ewe lamb:
1st Messrs Sloan and Jackson 23HR05418
2nd Messrs D and J Norman 23XNK03331
3rd Messrs D and J Norman 23XNK03327
Pairs, one ram and one female:
1st Mr C Marwood and Son, Foulrice
2nd Messrs Wales, Thackwood
3rd Messrs D and J Norman, Kirkhouse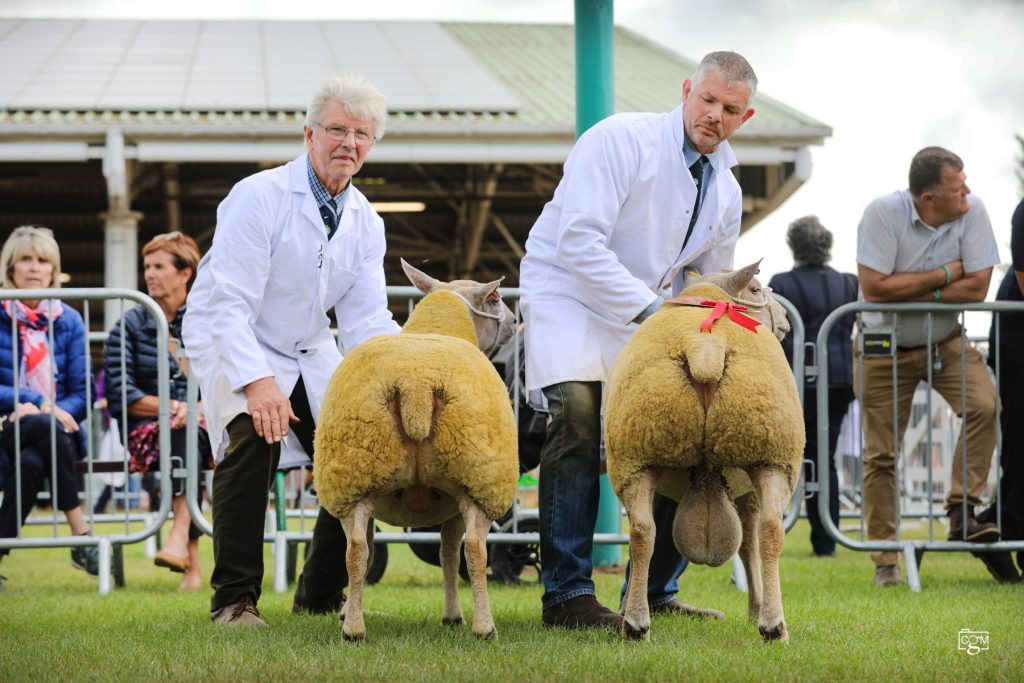 Group of three, one ram and two females:
1st Messrs Sloan and Jackson, Rigghead
2nd Messrs Wales, Thackwood
3rd Messrs D and J Norman, Kirkhouse