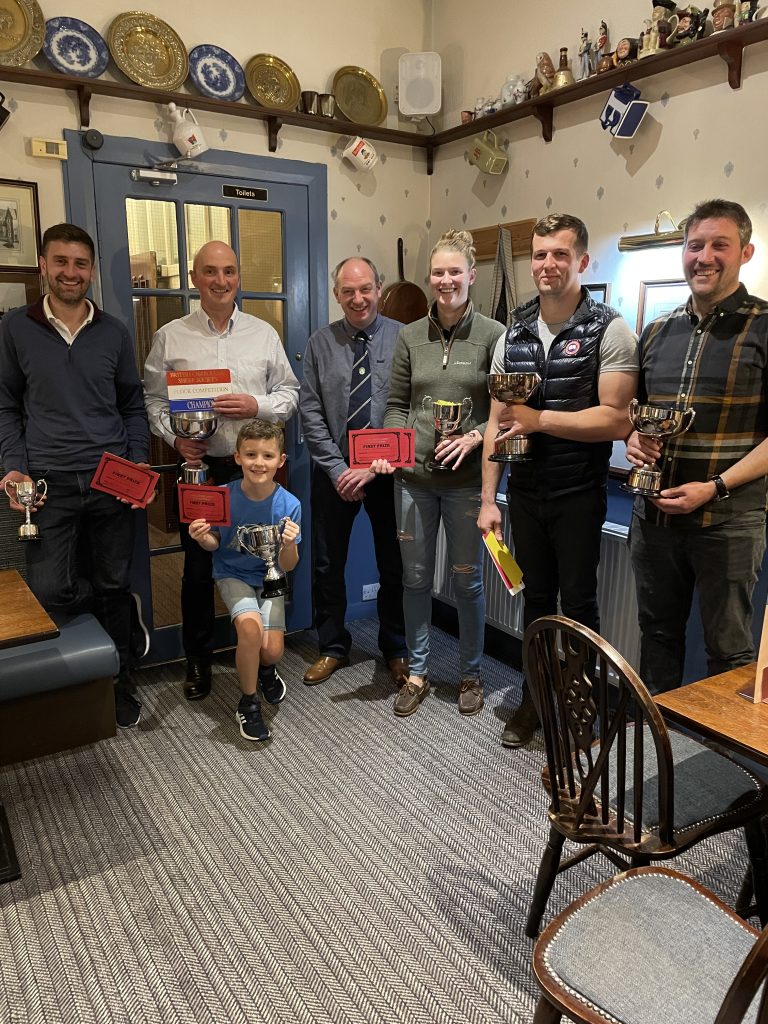 Commenting on his judging experience, Johnny would like to thank the south of Scotland region for asking him to judge.
"The champion flock from Russell Gray showed great breed characteristics good bodies good skins good legs and they had a bit of spark. They were very uniform right through with a good batch of ewe lambs to add to the flock".
"My reserve champion flock was John Andrew This flock was very similar to my winners good sound ewes, but some didn't have as much character This flock won the ewe lambs with a great bunch of lambs with a bit of power good bodies and nice style".
Helen Sloan and her daughter Hannah won the small flocks, Johnny commented "these ewes where bright with good heads good skins and very even. They also won the ewe lambs with a batch of long clean lambs which will grow into a good crop of gimmers".
"Reserve in the small flocks was S Ramsey with a powerful bunch of ewes, wide and uniform This flock also won the junior ram award with a stylish lamb good on his legs and good skin".
Nine flocks took part in this years South of Scotland flock competition kindly judged by Johnny Aiken. Winning overall champion flock was Russell Gray from Lanark, Scotland.
Large flock ewes:
1st Russell gray
2nd John Andrew,
3rd Robert Whittaker
Large flock tups:
1st & 2nd Robert Whittaker
3rd David Brown
Large flock ewe lambs:
1st John Andrew
2nd Russell gray
3rd Robert Whittaker
Small flock ewes:
1st Hannah Jackson
2nd Stuart Ramsey
3rd Nicola Henderson
Small flock tups:
1st Ben Radley
Small flock ewe lambs:
1st Hannah Jackson
2nd Stuart Ramsey
3rd Ben Radley
Junior stock tup:
1st Stuart Ramsey
2nd Robert Whittaker
3rd James Clanachan
Champion flock: Russell gray
Reserve: John Andrew
Show points: Ben Radley