A duo of terrific Charollais from the Ingram family, Aberdeenshire, took both the individual and pairs interbreed titles at the Royal Highland Showcase event.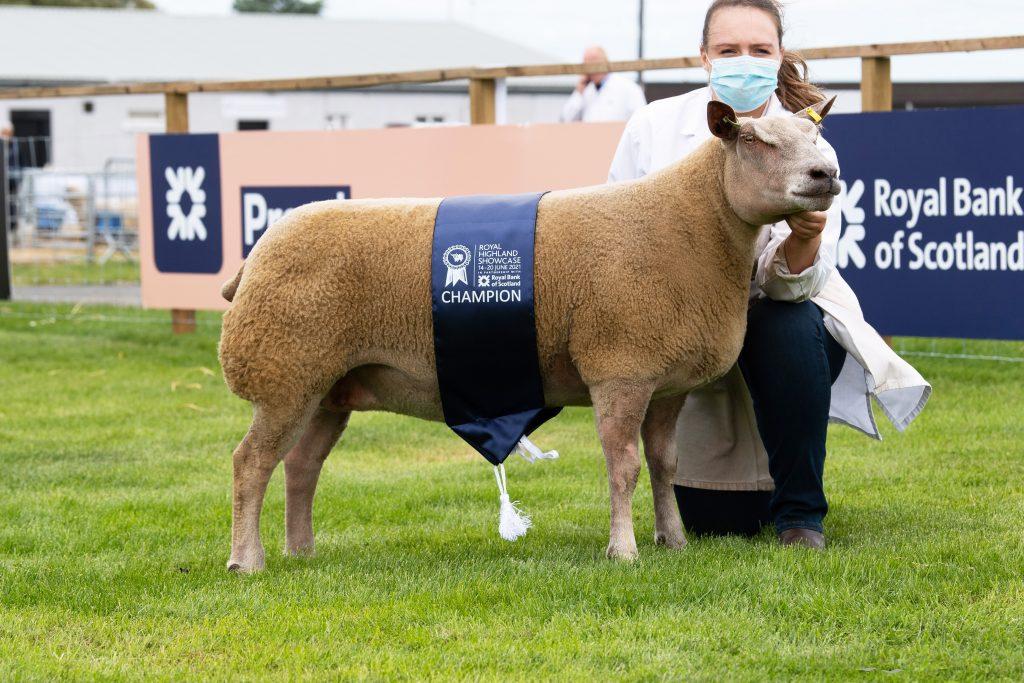 The breed and individual champion was a home-bred, one-crop ewe sired by Logie Durno Talisman out of a ewe purchased at the Wedderburn dispersal.
sale. The male champion who teamed up with the breed champion to take the interbreed pairs winner was their purchase from the Worcester Premier Sale in 2020 in the form of the 16,000gns ram Foxhill Va Va Voom was sired by Loanhead Triathlon.
Interbreed judge Blair Cockburn was full of praise for the Charollais entries. "The ewe was faultless and had oodles of class with a tremendous carcass. As a pair they were also faultless, with style and all the conformation we are looking for."
SHOW RESULTS
SHEARLING RAM
1st G and B Ingram – 20XWY00604 – Foxhill Va Va Voom
2nd Rigghead Farm – 20HR02956 – Rigghead Va Va Voom
3rd Mrs N Henderson – 20VFU06913
RAM LAMB
1st Rigghead Farm – 21HR03844 – Rigghead Watch This Space
2nd W and C Ingram – 21ZNN37394
3rd James Neil – 21VDU00281
EWE
1st G and B Ingram – 19WNC27416
2nd W and C Ingram – 18ZNN22800
3rd Mrs N Henderson – 19ZNN27347
SHEARLING EWE
1st G and B Ingram – 20WNC32113
2nd W and C Ingram – 20ZNN32028
3rd Rigghead Farm – 20YXR01687
EWE LAMB
1st Rigghead Farm – 21HR03841
2nd Rigghead Farm – 21HR03842
3rd G and B Ingram – 21WNC37502
CHAMPION AND FEMALE CHAMPION – G and B Ingram's ewe – 19WNC27416
RESERVE CHAMPION AND MALE CHAMPION – G & B Ingram's shearling ram 20XWY00604 – Foxhill Va Va Voom