A solid trade for the Charollais breed at the NSA Builth main sale this year saw averages and clearance well up on 2020, with buyer's looking to reinvest in quality rams following the buoyant prime lamb trade of the season.
The shearling ram offering saw a 91% clearance with the pre-sale champion Maerdy 20WLS02551 topping the sale at 3500gns from Esmor Evans. Sired by Boyo Uncle Tom, he was bought by the pre-sale show judge Michael Alford for the Foxhill flock, Devon.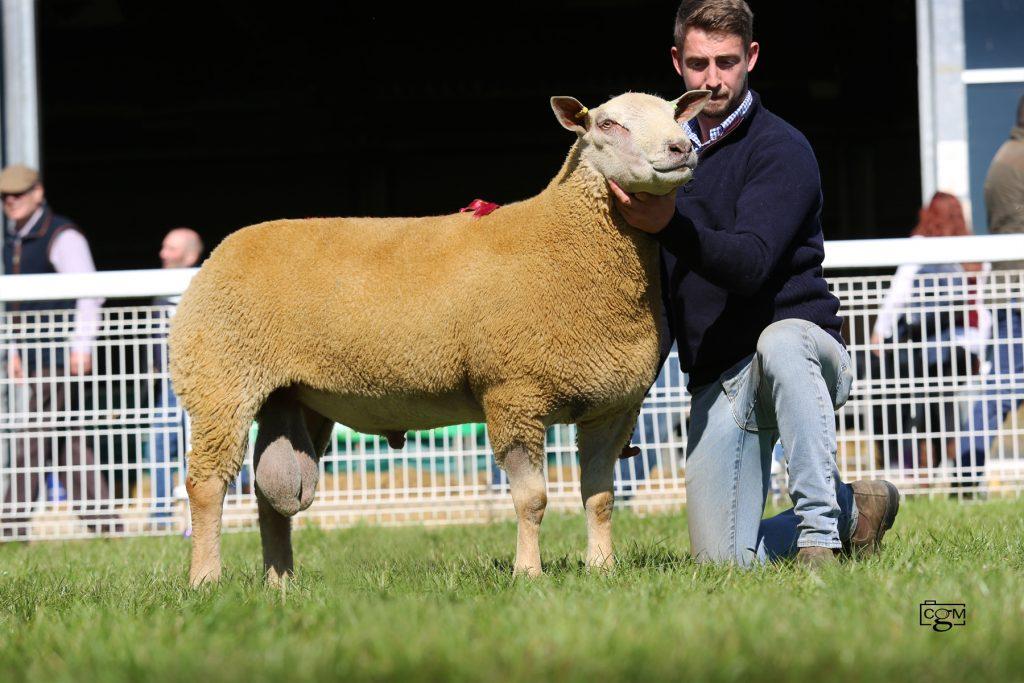 A strong run of shearling rams forward from Huw Roberts, Bachymbyd flock saw 20 shearling rams average £979.13 with the leader Bachymbyd 20YMH02833 selling to Charles Marwood for his York-based Foulrice flock. A son of Mortier Sultan, he sold at 2600gns.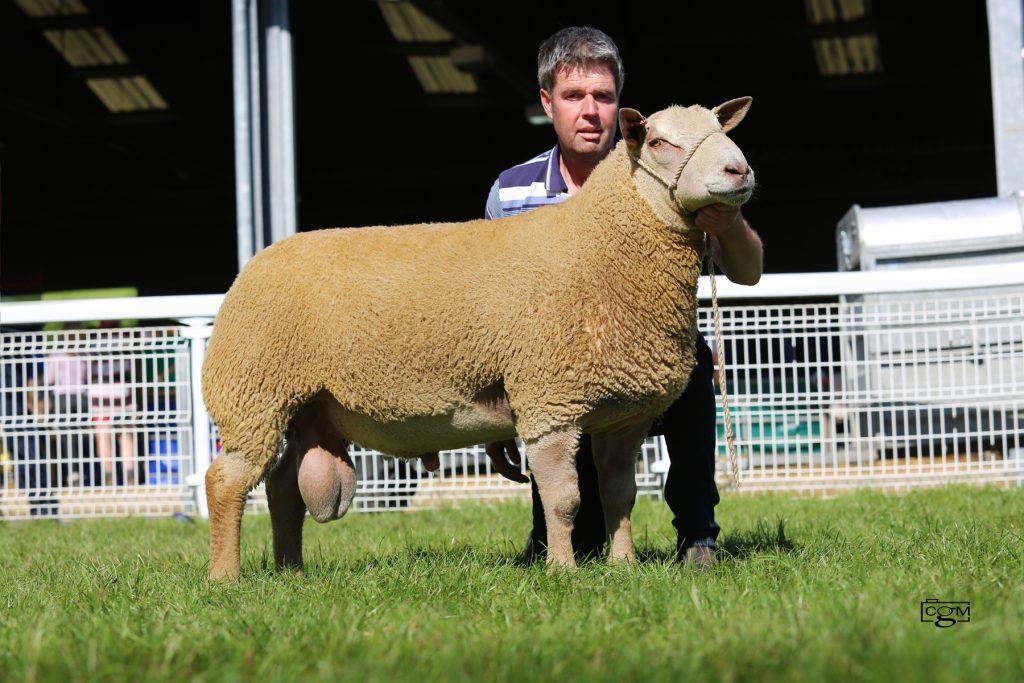 Close behind him was Bachymbyd 20YMH02851, another son of Mortimer Sultan who took second prize in the show and sold at 2500gns to Deborah Whitcher, York for her Galtres flock.
Next in at 1700gns was Robert Whitaker's Hundalee 20XMP04503, who had taken first prize in the show and with an Index EBV of 283.64 sold to Sarah Ralston, Kelso.
Topping ram lamb trade at 2000gns was Bronwydd 21WAJ00848 from Emyr Hughes. This one is maternal brother to Bronwydd Wild Thing who sold for 2400gns at this year's Premier Sale. He caught the eye of Gethin Davies, Ceredigion, for his Moelfryn flock.
Adrian Davies then sold his ET-bred Glyn Coch Warrior at 1500gns. Maternal brother to Glyn Coch Vino who sold at the Premier Sale for 1250gns and a shearling ewe sold to David Roberts for 1350gns. Warrior was bought by Mr N Sheldon, Swansea for his Wrenvale flock.
Meanwhile, Padrig 21WZT05096 from Mr DH and Mrs Mari Williams sold for 1150gns. This one is a son of Padrig Sergeant Major and sold to O Morgan, Hereford for commercial use.
Averages: Adult rams £661.50; shearling rams £775.16; ram lambs £500.00 (Hereford Market Auctioneers).